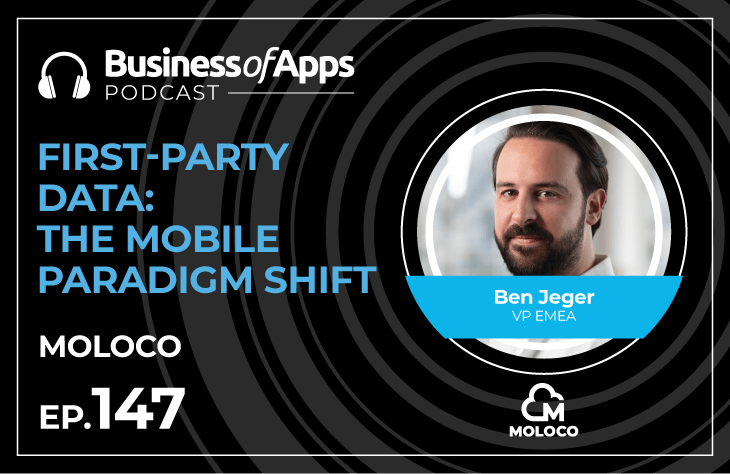 First-party data. Spoiler alert – we aren't gonna be talking about what data you can collect from your first party in college or your political affiliation.
No – today the topic on the table is how the mobile advertising industry is switching to using data about mobile app users collected internally. How the industry is moving away from relying on mobile user data providers and to tell us about it we have Ben from Moloco.
Today's Topics Include:
What is first-party data
First-party vs. Third-party data efficiency
Ben's take on ChatGPT's impact on the mobile ad industry
What Ben would like to change about the mobile app industry
Android or iOS?
Eran's first mobile phone
Leaving his smartphone at home, what features would Ben miss most?
What features Ben would like to see added to his smartphone?
Links and Resources:
Quotes from Ben Jeger:
"The reason why it's being discussed [the first-party data] is we've entered a period of focus on user privacy. This period has seen such regulations as GDPR but also platform rules and regulations and enforcements, particularly by Apple."
"I think that in the app marketing space, the reliance on third-party data isn't really the key factor. I think when it comes to the use of third-party data from an advertising perspective, I do believe that the efficiency of ad creative is derived from the ability to apply Machine Learning to that data."
Follow the Business Of Apps podcast