Sensor Tower is the leading, trusted source of enterprise-grade market intelligence and performance metrics in the mobile app ecosystem. Sensor Tower's innovative mobile performance, trend insights, and ad network products offer enterprise-level data on the global mobile app economy.
From mobile-first startups to blue-chip companies and financial institutions, Sensor Tower provides quality insights and leading customer support at every step of the mobile journey.
Website screenshot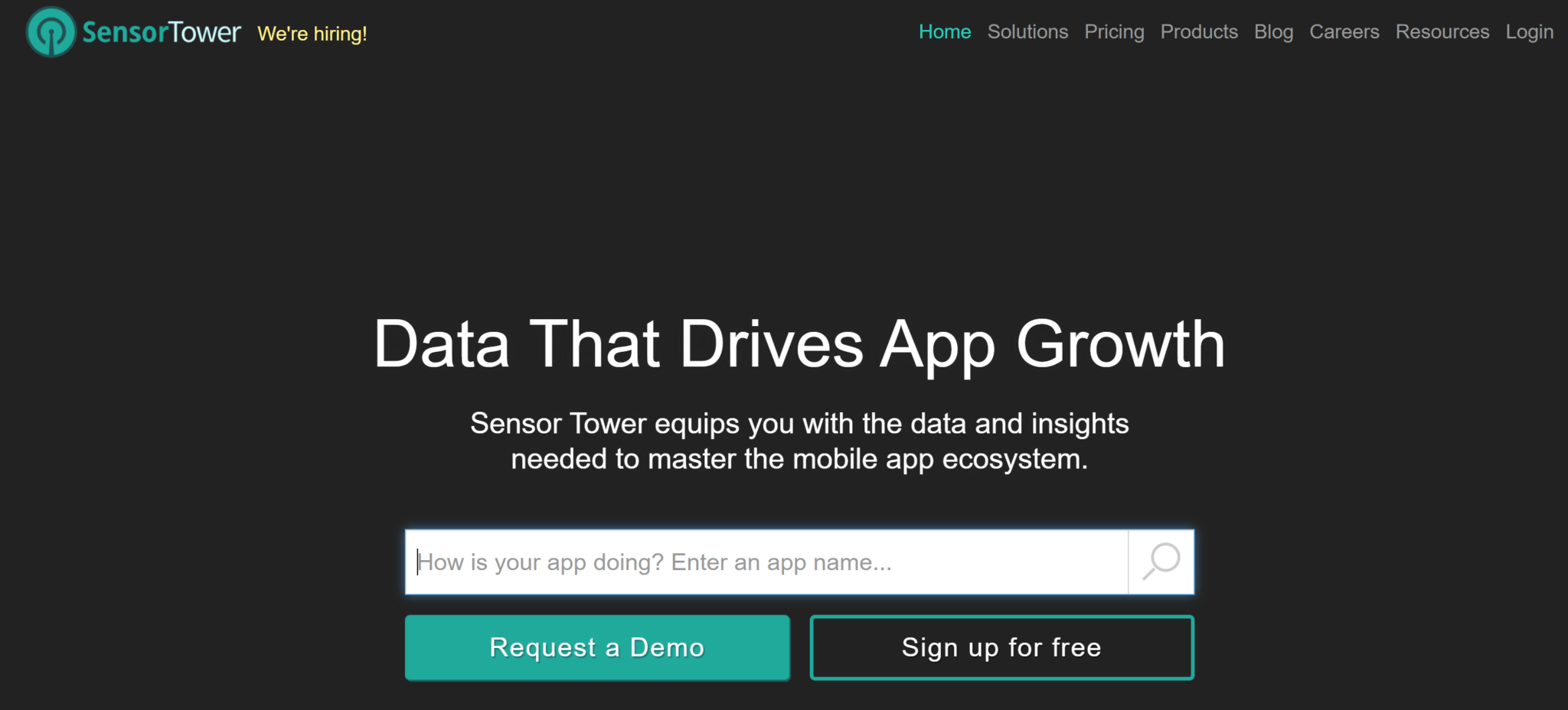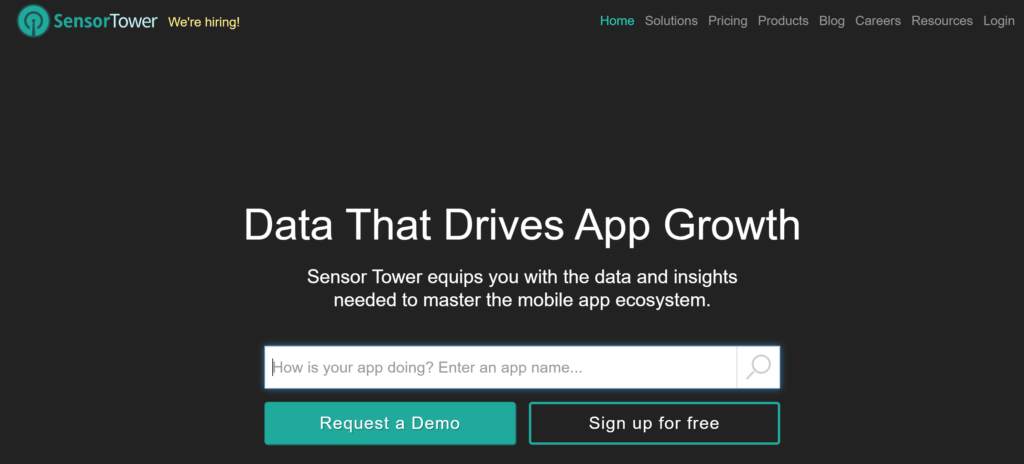 Source: Sensor Tower
Product Pricing
For more information on our Enterprise accounts visit our Pricing Page.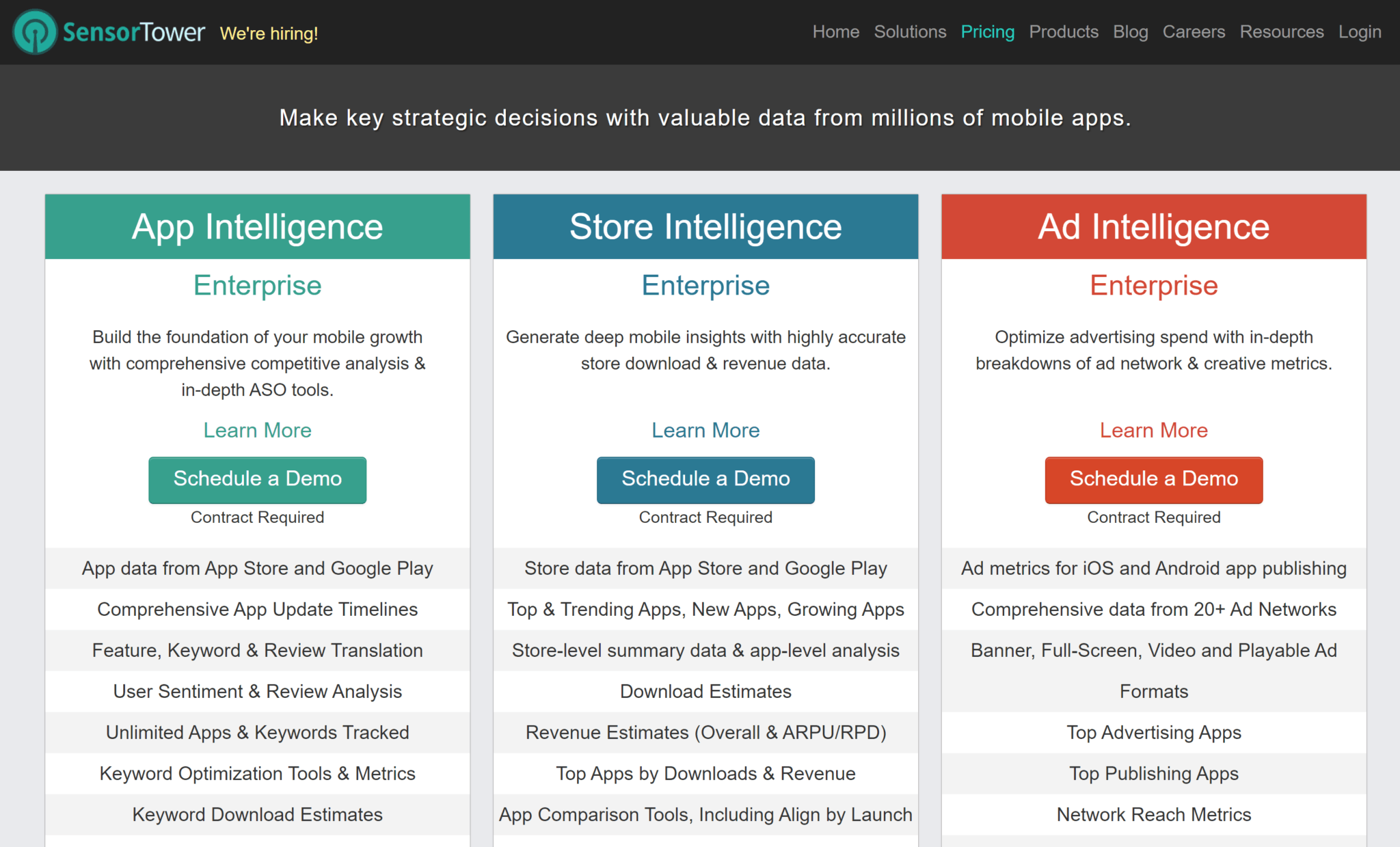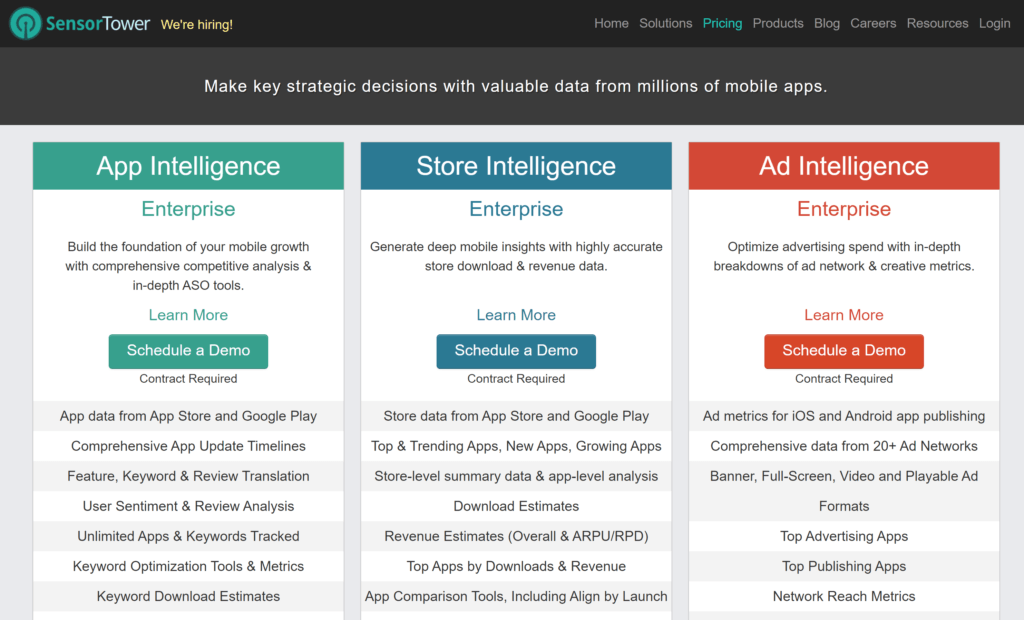 Source: Sensor Tower
Why Sensor Tower? 
Sensor Tower's platform leverages billions of data points to offer unparalleled real-time analysis for millions of apps and thousands of publishers in all major countries and categories.
Trusted by Fortune 100 companies, top research institutions, major news publications, and leading financial firms, Sensor Tower serves more than 500k mobile apps worldwide.
Key Features
Drive organic growth with the leading App Store Optimization platform
Accurate download and app revenue estimates that drive strategic decisions
App revenue estimates and more useful metrics
Develop a winning user acquisition campaigns with mobile advertising insights
Decipher and act on app store trends so that you can grow quickly
Discover hidden technology that drives successful apps
Keep your finger on the pulse of the vast app ecosystem
Easy to use, create and manage with a customer service team ready and waiting
Receive email or Slack notifications when a competitor launches a new app
With Ad Intelligence you can quickly see if a boost in the Top Charts was due to an ad spend
Key People
Oliver Yeh is the co-founder of Sensor Tower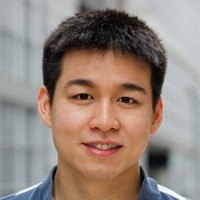 Oliver helps mobile companies increase their organic downloads by optimizing their keywords. Companies who have used his service have seen 2-3x increase in their downloads.
Sensor Tower Offices
USA
Sensor Tower USA (HQ),
275 Battery St. 
San Francisco, CA. 94111
EMEA – Sensor Tower EMEA
15-19 Bloomsbury Way, London
United Kingdom
WC1A 2TH
CHINA – Sensor Tower China
43F Maxdo Centre,
No. 8 Xingyi Road,
Shanghai, China. 200336
SOUTH KOREA
Sensor Tower South Korea
66 Chungmin-ro. Songpa-gu
Seoul, Republic of Korea
Sensor Tower Jobs and Careers
Sensor Tower lists available jobs and positions here with openings in their offices in London and San Francisco across roles in Sales, Marketing and Development.
You can find employee reviews of Sensor Tower on the company's Glassdoor profile here.
Sensor Tower Services
App Intelligence 
Store Intelligence 
Ad Intelligence
Usage Intelligence
App Teardown 
Sensor Tower Data
| | |
| --- | --- |
| Founded: | 2013 |
| Employees: | 51-200 |
| Social Presence: | 10k+ |
Sources: Company Data, Press Reports, Linkedin, Twitter, Owler, SimilarWeb
Sensor Tower Info
| | |
| --- | --- |
| Platforms: | Android, iOS |
| Types: | Ad Network, Ad Server, Agencies, App Ad Services |
| Groups: | App Analytics |
Sensor Tower News
Sensor Tower Videos
Sensor Tower Podcasts
Sensor Tower Competitors and Alternatives
Sorry, we don't have these details yet. If you are a Sensor Tower representative, please get in touch to add additional information and contact options to your profile.