M&C Saatchi Performance: We are experts positioned in Europe, the Americas and Asia-Pacific to ensure on the ground market knowledge combined with global scale delivers relevant, performing and scalable campaigns to a world-wide client base.
We paved our way to early success by focusing on one thing; mobile. As early as 2006, prior to the smartphone revolution, our founders tapped into the potential of mobile as a powerful marketing tool for brands. We took it upon ourselves to lead the mobile revolution, recruiting people who reflected our values – thought leaders and overachievers, people with vision and passion. People that would develop a culture of first-to-everything. This continual excellence from our team has seen our work win multiple awards, as well as trust from brands all over the world.
Our business is based upon four defining principles which we all live by, whether it be in the work we do or how we run this incredible business.
Brutal Simplicity of thought.
Diversity of thought.
Independence.
Ownership.
The outcome of these principles is that through our work, we connect buyers and sellers as simply and as powerfully as possible.
Key Persons
Moray MacLennan-Worldwide CEO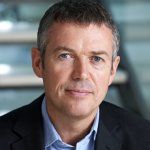 M&C Saatchi Performance Services
Display
Influencer Marketing
App Marketing & ASO
Paid Search
Mobile Marketing
Paid Social
Programmatic
Market Research & Insight
Remarketing
Affiliate Marketing
M&C Saatchi Performance Info
Latest Tweets from M&C Saatchi Performance:
Twitter cannot show tweets right now. Please try again.
M&C Saatchi Performance Competitors and Alternatives
M&C Saatchi Performance Reviews
Sorry, we don't have these details yet. If you are a M&C Saatchi Performance representative, please get in touch to add additional information and contact options to your profile.