In the past two decades, the ecommerce industry has shifted from a wide array of websites specialising in a single category, think Amazon (books), Zappos (apparel), Newegg (electronics) and Stubhub (tickets), to a few marketplaces stocking as many items as possible.
Wayfair is perhaps the best example of this change, in 2011 it combined over 200 stores, such as cookware.com, luggage.com and strollers.com, into a single ecommerce marketplace.
In North America and Europe, Amazon led that transition from single category to everything. In 2005, it launched Prime as a way to speed up deliveries, and later added Prime Video, Prime Music and a host of other premium services to draw in more customers.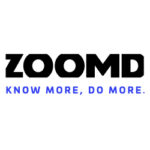 In the past five years, there have been a few new challengers to Amazon's dominance in North America, namely Wish and Wayfair. However, in revenue and usage Amazon is still far ahead of these challengers, controlling 15.3 percent of all US ecommerce in 2021.
Outside of North America, Amazon has struggled to control the new challengers. Shopee and Meesho, both targeted at the Indian market, have surpassed Amazon in downloads and marketshare for some product categories.
In China, where Amazon is blocked, Alibaba has taken the role of both Amazon and eBay, with its Taobao and Tmall apps. JD.com is another formidable competitor, with 569 million active accounts in 2021. China is also at the forefront of new types of ecommerce, such as social commerce pioneered by Pinduoduo, which connects manufacturers and farmers directly with customers.
Latin America is another region that appears less sold by the Amazon pitch, with Mercado Libre and AliExpress (Alibaba's international app) both surpassing Amazon in downloads in 202o and 2021.
The dynamics of certain countries lead to regional or even local rivals pushing past Amazon. For example, in Indonesia, Tokopedia has become the go-to ecommerce platform for millions of users in the country.
We have collected data and statistics on the mobile ecommerce app market. Read on below to find out more.
Key ecommerce app statistics
Ecommerce app revenue reached $3.56 trillion revenue in 2021, a 22% increase on the previous year
About 10% of global ecommerce was conducted in the US, just behind China in total spend
7.3% of total retail in the US came from mobile ecommerce in 2021. In the UK, that figure was 15.6%
Amazon was the most popular ecommerce retailer in the US and India in 2021
Downloads and usage of ecommerce apps have grown over the past two years, with significant growth during the coronavirus pandemic
Top ecommerce apps
Title
Description
https://www.businessofapps.com/data/amazon-statistics/
Amazon
E-commerce leader in the West, with 200 million people paying every month for faster shipping and other premium services
https://www.businessofapps.com/data/ebay-statistics/
eBay
Originally a c2c business, eBay has transitioned into a marketplace similar to Amazon with businesses selling to consumers
https://www.businessofapps.com/data/wish-statistics/
Wish
An amalgamation of Chinese e-commerce business practices and manufacturing tailored to Western audiences
https://www.businessofapps.com/data/wayfair-statistics/
Wayfair
A marketplace dedicated specifically to furniture and home-goods, it works with 11,000 global suppliers
https://www.meesho.com/
Meesho
Most downloaded shopping app in the world in 2021, targeted at just the Indian market
https://shopee.ph/web
Shopee
Another popular shopping app in India, owned by Singaporean tech conglomerate Sea Ltd
https://sale.aliexpress.com/
AliExpress
Alibaba's international shopping platform, which is popular in Latin America and the Middle East
https://www.flipkart.com/mobile-apps
Flipkart
Considered by some to be the Indian Amazon, Flipkart is owned by Walmart and has a 39% share of the Indian e-commerce market
https://www.rakuten.com/blog/download-the-rakuten-iphone-app-today/
Rakuten
Primarily an electronics marketplace. In Japan, Rakuten offers a wide selection of services, similar to Amazon Prime
https://huodong.taobao.com/wow/tbhome/act/app-lists
Taobao
One half of Alibaba's domestic e-commerce service, which functions similar to eBay
https://www.tmall.com/wow/portal/act/app-download
Tmall
The other half of Alibaba, Tmall, which larger businesses and international brands sell on
https://corporate.jd.com/
JD.com
Alibaba isn't the only e-commerce platform, JD.com competes heavily with Tmall in the B2C market
https://en.pinduoduo.com/
Pinduoduo
Considered the next stage of e-commerce in China, Pinduoduo pioneered social commerce and consumer-to-manufacturer sales
https://www.tokopedia.com/mobile-apps
Tokopedia
Part of the GoTo holding company, Tokopedia is the most popular e-commerce app in Indonesia
https://www.mercadolibre.com.ar/l/app
Mercado Libre
A popular alternative to eBay and Amazon in Latin America, with 139 million active users
Ecommerce app revenue
Mobile ecommerce revenue reached $3.56 trillion in 2021, accounting for more than half of total ecommerce sales.
Mobile ecommerce annual app revenue 2016 to 2021 ($tr)
Ecommerce app revenue (US)
The United States contributed to about 10% of the total global mobile ecommerce revenue in 2021.
Mobile ecommerce annual app revenue in US 2016 to 2021 ($bn)
Ecommerce app sales vs total retail (US)
Mobile ecommerce was responsible for 7.3% of total retail sales in the United States, and about 53% of all ecommerce.
Mobile ecommerce sales as percentage of total retail in US 2010 to 2021
Ecommerce app sales as percentage of total retail (UK)
The percentage of total retail sales conducted through mobile ecommerce dropped slightly in the UK in 2021, from 16.5% to 15.6%.
Mobile ecommerce sales as percentage of total retail in UK 2010 to 2021
Ecommerce app market share (US)
Amazon is far ahead of competitors in the US ecommerce market, with 40% market share. With around 150 million Prime subscribers in the US, it is difficult for a competitor to offer the same value proposition.
Mobile ecommerce market share in US 2021 (%)
Ecommerce app market share (India)
The Indian ecommerce market is a two horse race, with Amazon and Flipkart at 28% and 25% market share, respectively. Meesho has seen the most year-on-year growth, with 153 million downloads in 2021.
Mobile ecommerce market share in India 2021 (%)
Ecommerce app downloads
From 2017 to 2021, ecommerce app sessions have increased by 92%, while downloads have only increased by 11%.
Ecommerce app downloads and sessions 2017 to 2022
More Shopping App Data