An SSP, (Supply Side Platform), is an online software solution for publishers to manage advertising inventory, both desktop and mobile, to sell and fill it with ads from multiple advertisers in real-time and track revenue they generate.
SSPs helps publishers with solving one of the challenges publishers are facing – to keep their fill rate as high as possible. A fill rate is an important metric that measures a ratio between how many impressions a publisher's inventory is getting to the total volume of available impressions to claim.
In this directory, we've aggregated for you the best SSPs.
How an SSP works example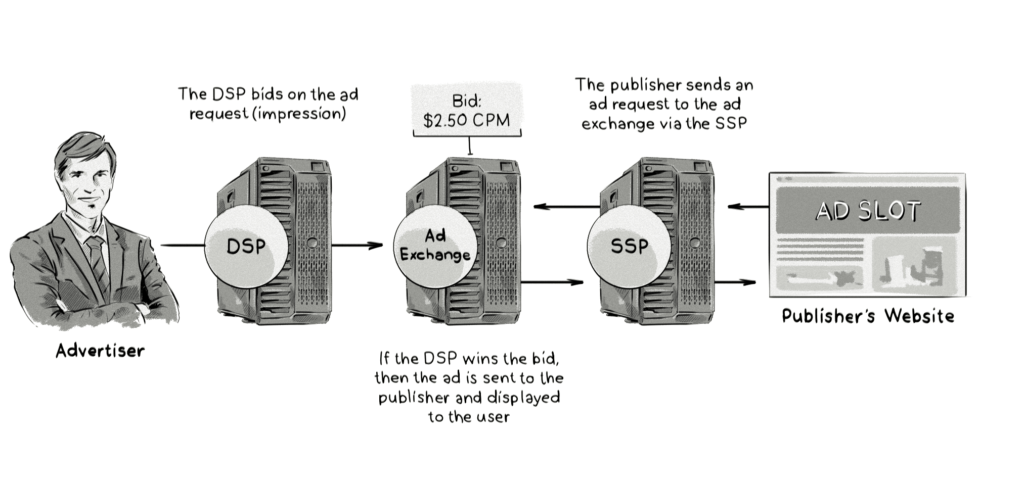 Source: Clearcode
SSP Advertising Benefits
In the world of programmatic advertising, SSPs help to support publishers and their inventories by selling their space through an ad exchange. DSPs, (Demand Side Platforms), on the other side, find the best ad inventory and the highest bidder wins that space – this could be on a website or inside a mobile app.
The key benefit of SSPs, other than giving publishers more control over their inventory, is that they can achieve a high fill rate, so ad space that could be used isn't wasted.
In theory, everyone wins in this setup, with advertisers also getting quality inventory for their campaigns.
SSP benefits include:
Sells ad impressions for the highest price possible
Connects to a considerable variety of different advertisers
Publishers can set their prices and have more control over their space
Below we've listed the best SSP networks so you can get up and running without hassle.
List of supply-side platforms (SSPs)