One of the major missions of the Business of Apps is to make sure that you can actually do something with the advice we give out. And while we hope you think of us as a bit of an expert resource, we appreciate that there are plenty of bright brains out there in the industry who are "must follows".
Which is the reason why we've created our ten experts feature. From time to time, we'll be giving you the lowdown on ten experts from the app industry who specialise in a particular topic to help connect you with the experts shaping the business of apps itself. So first up, here are our ten recommendations for App Store Optimization (ASO) Experts who will help you to understand this important area of app marketing.
Disclaimer: We have not placed our experts in any particular order for this list. We recommend that you check them all out and drop us a comment if you think we've missed anyone out.
Top 10 App Store Optimization Experts
Stefan Bielau, Dynamo Partners
Stefan has long held a reputation as one of the industry's App Store Optimization experts. Having spoken extensively on the topic at all of the App Promotion Summits and a number of other conferences, he is considered by many to be an authority on the subject – capably identifying new trends ahead of most of the industry. His blog, App Store Optimization, regularly posts interesting content that shows the latest developments in ASO and he generally tends to tweet interesting mobile news anyway. Check out some of his talks on top tips for effective app store optimization and his appearance on an ASO expert panel to see what we mean.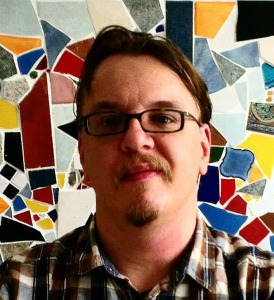 Tom used to work as a games journalist before moving to Berlin to work with Wooga on their ASO efforts. That's why his advice about App Store Optimization comes with a refreshing honesty that few can match; he recognises it is important but he never overplays it as a silver bullet. Valuing both the data driven element of ASO and the human side of landing page optimization, Tom's down to earth style resonates well whenever he speaks and when he tweets to his remarkably large Twitter following. Check out his thoughts on ASO and more when he joined a variety of other app marketing experts (who you'll spot throughout this list) to discuss practical tips for effective app store marketing.
Strictly speaking, Ouriel's expertise is not in ASO. As a co-founder of AppsFire, his interest lies particularly in the mobile advertising scene. But his passion about apps and the stores they are sold on makes him an essential person to keep an eye on. In particular, his Twitter is almost always first to the punch when spotting changes in the app eco-system. Taking screenshots of any changes to the store, carefully annotating them and writing them up at a furious pace, he's a perfect advance scout for any app store optimization professional to be taking advantage of.
Meaghan Fitzgerald, Formerly 23 Snaps
Meaghan Fitzgerald has just stepped down in her role as CMO of 23 Snaps to take on a masters in business course at Harvard – I know, impressive much? – but she has nevertheless established herself as one of the leading mobile marketing experts. While she more than understands and gets user acquisition, her in-depth knowledge about the App Store and how it works has kept 23 Snaps punching well above their weight; an impressive achievement. One of the areas of real interest that she specialised in and that will pique the attention of app store optimization specialists is her serious knowledge about the workings of app store featuring. This engaging talk about the nuts and bolts of getting your app featured is an excellent starting point to see her expertise at work, before you head off to her Top Floor Flat blog for more interesting analysis afterwards.
Moritz recently joined SoundCloud as Growth Channel Specialist and his ASO expertise is likely to be recognised more in the future as a result of that. Following on from stints at Omerta, Webgamic and RWV Advocaten, Moritz has brought his multi-national business perspective to ASO and it shows when he's doling out his advice. His talk at the App Promotion Summit about the benefits of localising app store keywords for different territories in particular is a great starter point for app store optimization professionals operating across multiple territories. Both informative and interesting, Moritz is perhaps the rising star of this list and well worth keeping an eye on.
Anne Catherine Goulby, Swiftkey
Anne-Catherine has worked in App Store marketing since 2009, building her expertise at app discovery firm MagicSolver and Berlin based Trademob before arriving at Swiftkey. Since then, her influence has helped the company to successfully launch their first two apps on iOS – Swiftkey Note and Swiftkey – garnering millions of downloads for both in the course of barely a couple of days. In particular, her focus on the quality of the landing page will resonate particularly with marketers making the most of the new iOS 8 landing page dashboard. You can see how she and Swiftkey thinks about things in this interesting talk about how to top the charts with a paid app; a task that requires significant app store marketing expertise to do well.
Tomasz has a significant claim to be one of the first people to have truly recognised the opportunity in the app store optimization space. An early pioneer who explained extensively about how he had reverse engineered the App Store algorithm to create his AppCodes keyword tool, Tomasz has the outlook of the first mover and the expertise that brings him. You can mostly find out what he's up to on his Twitter account and on the AppCodes site. But you can also check out some practical tips that he gave as part of a special panel at the App Promotion Summit Berlin as well if you want to hear from the horse's mouth.
From the land down under, Chris Jones has been working away at building up his own business which will the average app store optimization expert will be on their knees thanking him for. CodeNgo helps users easily self publish their apps to 30 stores, taking a significant amount of hassle out of the process of eking the most value possible from all those alternative app stores out there. On his way up and bringing the service along with him, you can keep up to date with everything he is up to by following him on Twitter.
Running a mobile video creation service might seem like hard work for anyone except for Sylvain Gauchet. An app marketing expert, Sylvain has taken up the mantle as something of an expert in the app celluloid sector and it's a very handy skill to have since the announcement of app previews in iOS 8. So when it comes to knowing the best way to create an app video that will stand out on the App Store and beyond, Sylvain is your man. When you're not keeping up to date with all the developments on the Apptamin blog, you can watch him hand out some great advice on how to make video marketing work for your app in this handy video. After all, when it comes to lights, camera and action, Sylvain is the man with the plan.
Gabriel Machuret, ASO Professional
Finally, it is fitting to end our round up of ASO experts with Gabriel Machuret. Some people may say he has written the book on the subject and they would literally be right: he has actually written an e-book about ASO. Impressive. But beyond that, he's also relentless pumping out loads of other ASO content as well. His weekly mailer, podcast and site all regularly dish out golden advice to anyone sensible enough to be following his progress. Beyond that, he also acts a consultant as well meaning you can get him in on your ASO work if you need him too.
Interested in learning more about ASO? Check out our iOS App Store Optimization Course and Google Play ASO tutorial content to help give yourself a thorough grounding in this important element of app marketing.