Start.io is a mobile marketing and audience platform that enables mobile application developers and marketers to use AI based tools for more efficient, effective and precise mobile marketing and audience targeting. Our Platform is leverages over 30 billion events per day to create accurate audiences at scale. Our end-to-end, integrated platform provides scalable mobile audience building, media buying for marketers and enables mobile application developers to address their monetization challenges.
Key Features
Access Diverse and Premium Demand Across the Globe.
Experience limitless potential by tapping into premium and diverse campaigns from the world's largest and leading players via direct and programmatic channels.
Enjoy a large variety of ad formats including rich media, video, and native ad units.
Revenue vs. user experience – achieve the right balance between revenue and user experience with smooth and fast implementation of ad placements.
Start.io Jobs and Careers
Start.io lists available jobs and positions here with openings in their offices in Poleg, New York, San Francisco and Beijing across roles in Marketing, Data and Sales.
You can find employee reviews of Start.io on the company's Glassdoor profile here.
For Publishers
Start.io offers mobile publishers monetization solutions that enable them to earn high eCPMs. Various account settings are available for the maximization of revenue for publishers. Publishers can choose to do this alone or with dedicated account managers.
A Partners Platform enables direct access to offline campaigns so that publishers can get started quickly. Development tools and engines such as Android, iOS, Unity and Cordova are all supported by Start.io.
A dashboard for publishers breaks down revenue data through the following metrics:
There is also the ability to export daily, weekly, or monthly reports to track performance.
For Advertisers
Start.io determines those users who are interested in each individual product for advertisers. They use programmatic targeting, smart data and other creative options that help to target valuable web-users.
They have a self-serve platform for a fast and efficient way to build and launch mobile campaigns. They also provide a managed platform for large-scale advertising.
Other features include:
Native ad units
Full data insights
Animated and interactive ads
Start.io Features
Mobile AI Audience
Device-Based Audiences
AI Driven Audiences
Syndicated Segments
Growth Platform
Mobile SDK
Actionable Insights
Team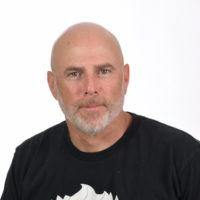 Gil Dudkiewicz
Gil Dudkiewicz, Co-Founder and CEO of Start.io, is a serial entrepreneur. He was previously the Entrepreneur In Residence at the Cedar Fund. Prior to Start.io, he was the CEO of SweetIM, which he joined as a pre revenue company with five employees. During his tenure, Gil led the company to high profitability, and to winning the Technology Rising Star Award by Deloitte Fast 50 Competition. SweetIM was acquired by Perion Network (NASDAQ: PERI) in November 2012. Gil was also the founder and CEO of MyDTV/MeeVee, a personalized TV Guide and TV search. Gil holds an MBA from UC Berkeley and a B.Sc. in Engineering from the Israel Institute of Technology (Technion).
Office Locations
Start.io Data
| | |
| --- | --- |
| Founded: | 2011 |
| Employees: | 101 - 200 |
Sources: Company Data, Press Reports, Linkedin, Twitter, Owler, SimilarWeb
Start.io Info
Start.io Insights
Start.io Competitors and Alternatives
Sorry, we don't have these details yet. If you are a Start.io representative, please get in touch to add additional information and contact options to your profile.