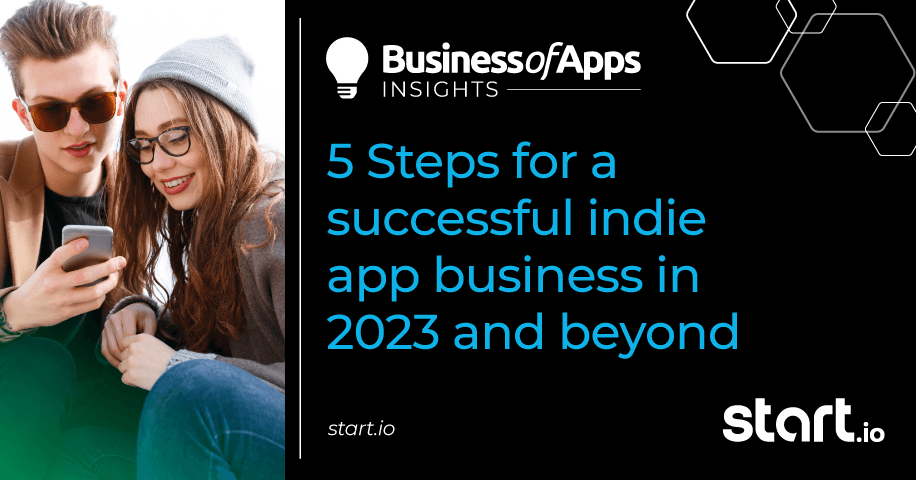 For many years, Apple and Google competed fiercely for domination of the mobile operating systems market. Both were proud of the number of developers and apps featured in their app stores and pushed aggressively for a wide selection. However, times have changed, and app developers must adapt to a new era focusing on user value.
There are many indications of the changes on both iOS and Android. In 2015, Google introduced search ads in the Google Play store. Apple followed suit in 2016. This immediately impacted the ability to generate app downloads from organic traffic. However, it is the changes in app stores' user interface over the years that have had the main impact. Both Google and Apple's stores built a funnel that mainly serves the top apps and developers.
In mid-2021, Apple introduced new ad tracking for mobile apps. The iOS 14.5 update across Apple devices enforced active permission as a pre-requisite for mobile app advertising tracking. This change significantly impacted the ads-driven business economics of iOS developers. The introduction of the new advertising tracking by Apple was probably one of the factors that pushed Google to introduce the Google Privacy Sandbox – an initiative that consolidates the browsers' third-party cookie deprecation along with mobile apps advertising ID deprecation. The full execution of both is expected by 2025 and is already being tested. It is still too soon to evaluate the impact of this change on the Google Play ads business, but it's safe to assume it will not scale up ad revenue.
In July 2022, Google announced a new Google Developer Program Policy. The aim of the policy is to ensure that developers focus on original content and create a balance between user value and app monetization. The policy highlights include a few updates, such as:
1) Impersonation (effective August 31, 2022): Google does not allow apps that mislead users by impersonating another app, developer, company or entity.
2) Ads experiences guidelines (effective September 30, 2022): Unexpected display ads (not rewarded) are prohibited. In addition, full-screen interstitial ads that show unexpectedly and video splash ads are prohibited, as well as full-screen interstitial ads of all formats that are not closeable after 15 seconds.
3) Subscription management (effective September 30, 2022): Apps must clearly disclose how a user can manage or cancel their subscription.
The introduction of the above changes across organic growth, ads-revenue and content guidelines follow Apple's strict app approval policy. In light of those trends, here are the key steps that app developers should take to create a sustainable app business:
Invest your time and resources in one (or a few) leading apps
Nearly 20 years ago, Bill Gates penned his famous essay: "Content is where I expect much of the real money will be made on the internet." Reading between the lines of the changes in app advertising, it's clear that content is still king. Scale and A/B testing of different apps and games is an essential tool for the app developer. However, the focus should be on the leading apps. You should be building a unique app (or apps) with distinctive features, content and a clear value proposition. Copycatting is no longer a valid strategy. The combination of strict content enforcement along with limited organic growth forces you to be more innovative. Doubling down on the shiniest apps in your portfolio will ensure your offer is better than simply publishing multiple apps with limited value proposition.
Ad economics – more ads doesn't necessarily mean more revenue
While implementing ads in your apps, you must put user retention as a top priority. Investing in organic and paid growth will lead to more active users who should not be squeezed into a limited number of sessions. Both the new guidelines of Google and the nature of Apple app approval focus on the user experience while showing ads. There is now a new equilibrium between ads monetization and user experience. Maintaining users will enable your app business to thrive in the new ecosystem.
Standardization will support your business
Implementing trusted monetization solutions is crucial. For example, Google recently launched a developer console with dedicated badges for certified SDKs. While the Start.io SDK is certified, others are not (such as Facebook Audience Network by Meta). Moreover, adding app-ads.txt, like most leading developers, will increase the ads' variety on your app. Ads.txt stands for Authorized Digital Sellers and is a text file that allows developers to publicly declare who is authorized to sell their digital ad inventory. This creates greater transparency in the inventory supply chain and gives developers control over who sells their ad inventory, making it harder for fraudulent actors to profit from selling counterfeit inventory.
Organic growth is not only organic
App store optimization (ASO) strategy and tactics are no longer nice-to-have. The competitive landscape and the changes in app showcasing in the stores lead to lower exposure. Allocating the right resources to app store optimization will ensure you are maximizing the potential of your addressable market. Screenshots, localization, description, etc – all these should get proper attention.
Privacy by design is your best shot
GDPR launched in 2018, followed by similar data privacy regulations in other countries. However, it is the new ADPPA legislation in the US and the implementation of both Apple app tracking transparency and Google Privacy Sandbox that compel you to design your app with user privacy as a critical factor. App permissions, data collection and user consent all should be handled with care and according to current and pending policies and regulations.
Wrapping up
The scrappy and fast-growing mobile app industry is changing into a more standardized one with constant hyper-growth. Indie app developers should reinvent themselves and focus on content and unique value proposition with balanced ads display. The implementation of industry standards should support your growth along with ASO best practices. Last, privacy should be taken into consideration every step of the way.
If you would like more detailed information on successful mobile marketing, visit our blog.
Happy growing!