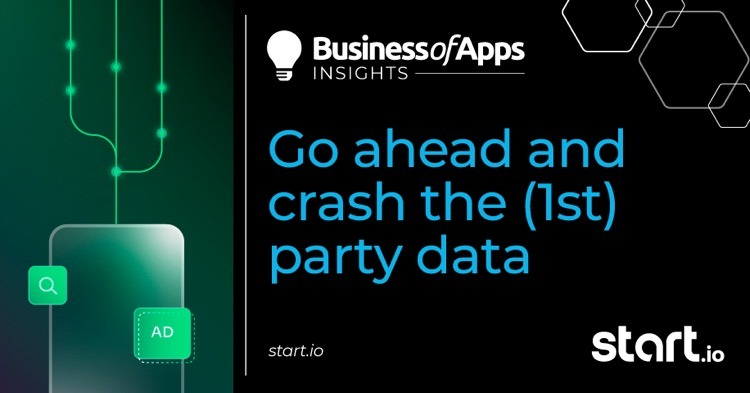 Mobile app developers and publishers face a challenging monetization ecosystem with MAIDs limitations and third-party cookie deprecation. It seems there is a new party in town, and entry is limited to just some industry members. There's no getting around it: mobile app developers must modify their playbooks and adopt new technologies. Start.io's introduction of on-device segmentation allows developers to continue monetizing in the absence of an identifier, regardless of if the developer collects emails.
The industry has seen significant changes in data-driven mobile app monetization, thanks to new advertising tracking by Apple and Google's Privacy Sandbox. Google Privacy Sandbox is an initiative that consolidates the browsers' third-party cookie deprecation along with mobile apps advertising ID deprecation. The complete execution of both updates is expected by 2025 but is already impacting developers' earnings and growth.
The primary asset of any mobile app developer is their user base. In exchange for the value the app provides the user, the app developer gets access to the user's first-party data. The above changes will reshuffle how a developer can use the data to provide a tailored experience and targeted ads. However, eliminating advertising identifiers doesn't mean that developers can't provide a tailored experience within their app or app environment. Developers should create a closed environment to boost monetization performance and get that much-needed edge. Let's explore how to do that:
Implement clean rooms (walled gardens)
The changes should drive developers to implement a new and innovative architecture. First, developers should nurture their walled gardens. Those gardens are also known as clean rooms, shifting the segmentation from an open cloud with multiple players to a specific domain. Clean rooms allow developers to share data with marketers about their audiences so they can target ads and measure ad results. In addition, clean rooms enable platforms and marketers to handle data sets in a controlled environment without sharing that data with other players.
Cast a wide net
The privacy changes will boost the trend of consolidation in the app ecosystem. As a result, developers should focus on an aggregated strategy that includes several apps and app categories. Getting first-party data related to several topics and interests is a crucial advantage.
Incorporate on-device marketing technology
Given the limitations of the new era of data tracking, innovation is vital for successful mobile monetization. Mobile apps have a significant advantage in digital marketing. The ability to run the publisher code on the device directly and not through the third-party browser is crucial for advanced ad-technology solutions. A direct relationship with mobile app developers enables multiple first-party data solutions driven by AI and tailored for privacy. Start.io is the first mobile marketing and audience platform to develop comprehensive segmentation and targeting features for user segments on the device level, enabling data sharing without any identifier or by utilizing a Universal ID.
Bottom line
This is a new era of mobile monetization. It's not about the number of SDKs or how you implement your header bidding solution. It's about shifting operations mode and creating a joint force that includes multiple apps from different categories. Implementation of innovative solutions, along with the embracement of new methodologies, should help developers weather the upcoming identity storm and still monetize in a manner that is completely privacy-proof.
Talk to Start.io to leverage the latest innovations for mobile user marketing in a changing ecosystem.