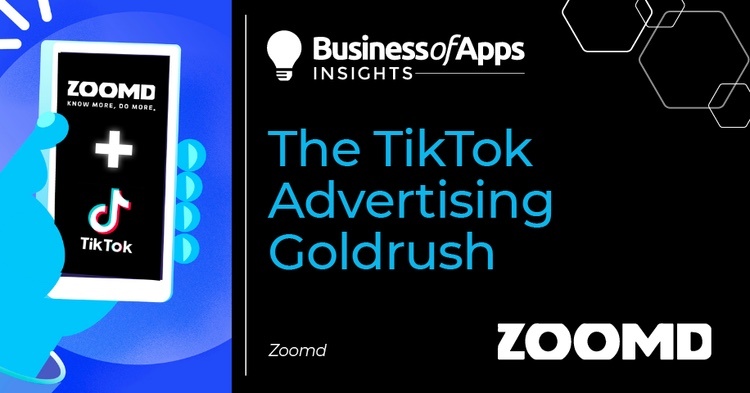 Even for a relatively young industry used to rolling with the punches of constant change and disruption, online advertisers are probably feeling a bit dazed and confused as of late. Between all the new technologies, tracking upheavals, privacy regulations and growing competition, many industry professionals are having a hard time reaching their KPIs.
And for good reason.
The launch of iOS 14.5  has completely upended the rules of the game, as App Tracking Transparency (ATT) significantly limits tracking of conversion events, which advertisers need to  optimize targeting and track performance. Reduced tracking and targeting not only means that there's less visibility, but also that campaigns aren't performing as well as before; simply put we've already seen iOS ad spend cut by ⅓. For the first time, ad rates on Android have eclipsed iOS as advertisers are moving their budgets to their more easily tracked ecosystem, resulting in a steep incline on Android CPMs.
But iOS 14.5 is just adding more weight to a trend that was already there. After a short-term dip during the pandemic, ad costs have bounced back andare even rising, with Facebook costs up by 30% in some markets and growing. As more and more brands jump on the social network advertising bandwagon to get in on the increase in online spending it's clear that CPMs will only continue to grow more expensive.
TikTok 
– a shiny new platform
So with so much trouble in the mobile advertising space, what's an ambitious online advertiser to do? Move more of their budgets to TikTok, of course! The newest kid on the social media block, TikTok is quickly gaining steam as a powerful advertising platform. Many claim that 2020 was the year that TikTok came into the spotlight as an advertising hub in its own right.
And it looks like they're right. The social media platform was the most downloaded app in 2020, with more than 817M installations in just 12 months. What's more, the platform is super engaging, with over 689 million monthly active users including  211M daily active users who open the app 11 times a day on average for an accumulated 50 minutes a day.
The great news is that they're just getting started. They're only now slowly rolling out to different markets, which means there's huge opportunities waiting for those ready to pounce the day before they start. For example in LATAM, they're currently only monetizing in Brazil and Mexico.
But now to the interesting numbers. If you thought TikTok was just for the kiddies, you're way off. During the lockdowns and quarantines of 2020, the platform expanded way beyond the confines of teenyboppers. According to research from the PEW Research Center, nearly half of Americans between 18-29 years old and 20% of those aged between 30-49 use TikTok.
There's no better time than now to start your TikTok advertising campaigns. CPMs are relatively low when compared to other platforms, so you get plenty of eyeball bang for your advertising buck. What's more, it's considered the ultimate influencer platform with new stars born every day fiercely working on the platform to create engaging content that keeps their visibility sky high.
TikTok
is different than other social media platforms
Brands should be aware though that TikTok is a different beast than other social media platforms. Advertising there is a whole new ball game and the brands that don't adapt will quickly see their budgets dry up with little to show for it.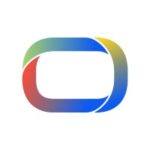 In fact, initial corporate forays into TikTok advertising campaigns left some brands bleeding on the side of the road. Just ask BuzzFeed. Their attempts at repurposing content from other social media platforms simply didn't work on TikTok. They didn't use transitions and other video effects that appeal to the Gen Z mindset, and didn't reference current trends or popular culture or even leverage the huge influencer community. They brought their advertising game from other social platforms and thought that they'd get the same results. They were wrong, mostly because they failed to adapt their approach to the decidedly unique nature of TikTok.
The good news for brands is that recent improvements in the TikTok advertising platform is introducing streamlined, Facebook-like targeting capabilities that are only making this hot platform even hotter. And the timing couldn't be more perfect if it had been planned, as these changes are coming about at the same time as other social media platforms seem to be underperforming.
The right way to advertise on
TikTok
As proud members of the small, elite group of certified TikTok marketing partners worldwide, we at Zoomd have learned a thing or two about getting advertising right on TikTok.
Creatives

. TikTok creatives should be native to the Gen Z oriented platform. This means that it should use real people, broadcast a young spirit and vibe and most importantly, feel authentic.

Audio

. Unlike other social media platforms TikTok sound is always on, it's part of the experience. Smart advertisers are making the most out of this idiosyncrasy by creating much more engaging content with playful and even sometimes bespoke music compositions in their creatives.

Experimentation

. Like any other advertising platform, running an awesome campaign requires some trial and error. On TikTok, you can take experimentation much further as costs are still super low. Test different creatives, across different audiences using different hashtags and different influencers, until you find the ultimate mix.

Audiences

. There's a whole new world on TikTok when it comes to the audiences you can reach. Shake up your creative approach to appeal to a younger crowd that have only heard of Facebook as a place their parents hang out and post cat memes.

Monetization

. The guys who developed TikTok advertising must have studied the mistakes of their competition, because they've come up with a whole new approach to monetization. New types of ad inventory, Hashtag Challenges and more require insight and support from TikTok that can only be had by working with one of their certified Marketing Partners.

Strategy

. The ultimate influencer platform, paid advertising on TikTok isn't as simple as  uploading a creative and setting targeting parameters. To truly make the most out of the platform, advertisers should combine both organic influencer and paid performance approaches in a two-pronged campaign that feed off of and support each other.
Zoomd — the ultimate
TikTok
 advertising partner
Zoomd's status as a Certified TikTok Marketing Partner gives us the privilege of allowing our customers to manage their TikTok user-acquisition campaigns directly on our platform via API, but not just that.
Using our streamlined platform, advertisers can directly track, measure, automate and optimize TikTok user-acquisition campaigns, including HashTag challenges. This enables advertisers to run TikTok campaigns alongside other premium channels like Facebook and Google, from one unified platform. Platform management and campaign optimization is handled by Zoomd's automated AI engine, ensuring high impact campaigns that bring results.
Customers benefit from direct close cooperation with TikTok business partners, enabling better support, detailed insights and premium operational service. Our creative studio is highly experienced at producing highly engaging campaigns for the TikTok platform. Expansive collaboration with leading influencers has enabled us to deliver top talent at the best possible prices in the market.
If you're ready to jump into the TikTok deep end, we'd be happy to partner with you and show you how to make the most out of this amazing platform.