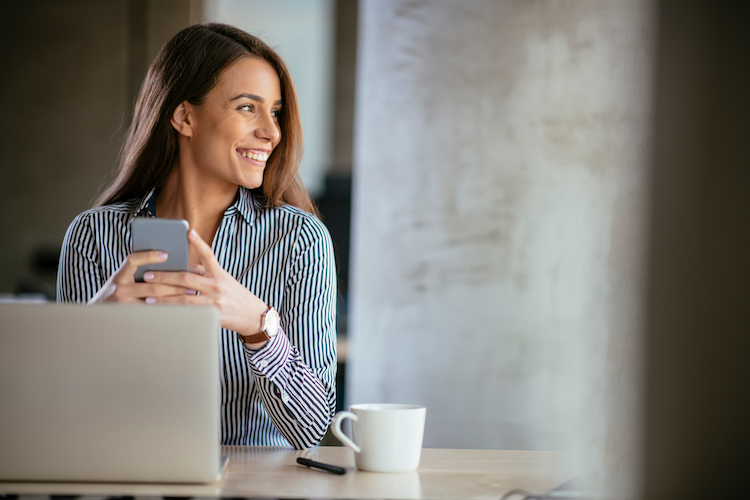 If you consider investing in mobile app development for your insurance business, you have to know the essentials to make the right decision. Still, this prospect may seem daunting. 
After completing more than 450 mobile projects for clients, we know there is a common blueprint behind the vast majority of successful mobile apps. In the interest of all involved, we're sharing the insights of how to create an impactful mobile app in 4 simple steps for your insurance company.
Set the Right Reasons
Here are the most common mobile app development motives to get the conversation started. Selecting one objective that perfectly aligns with your company's priorities will be more powerful than focusing on a few generic targets you felt obligated to include.
Mobile App Cases To Consider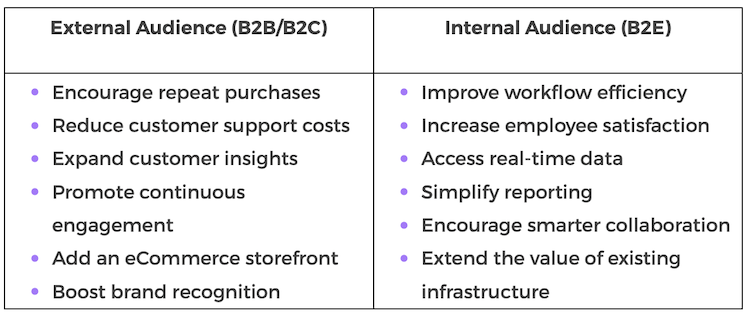 Set realistic expectations and make sure you are investigating ideas on both sides of the audience divide. B2C and B2B concepts usually enjoy an unfair advantage over their B2E counterparts when it comes time to brainstorm. Still, B2E apps enjoy an easier road to ROI in many cases.
Use the worksheet guide from our Ebook "Step-by-step Guide: How to Create a Mobile App" to guide your team through the main stages.
Choose the Right Features
Choosing the right features is paramount in any mobile project. Keep in mind that the app you want and the app your users need are likely two very different things. We know this because, historically, only 55% of all software features are ever used.
To avoid wasting 45% of your time and money on elements that are never accessed, let's keep the focus on the people who will be tapping, scrolling, and swiping through the finished product (use the worksheet 2).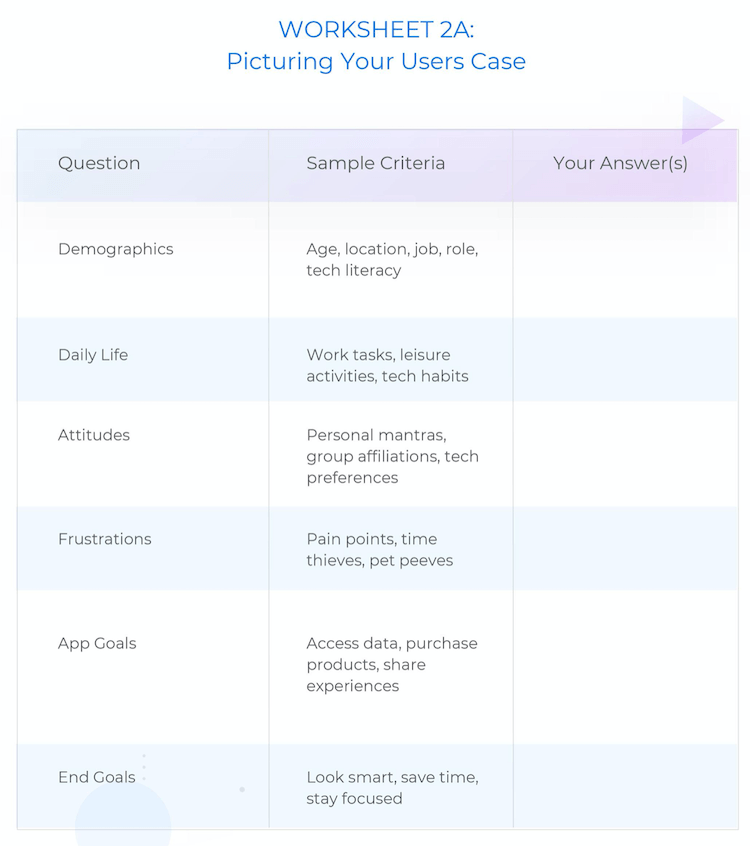 Now that you have a clearer perspective of what your users want, it is time to turn personas into stories by mapping ideas to actions. See the chart below.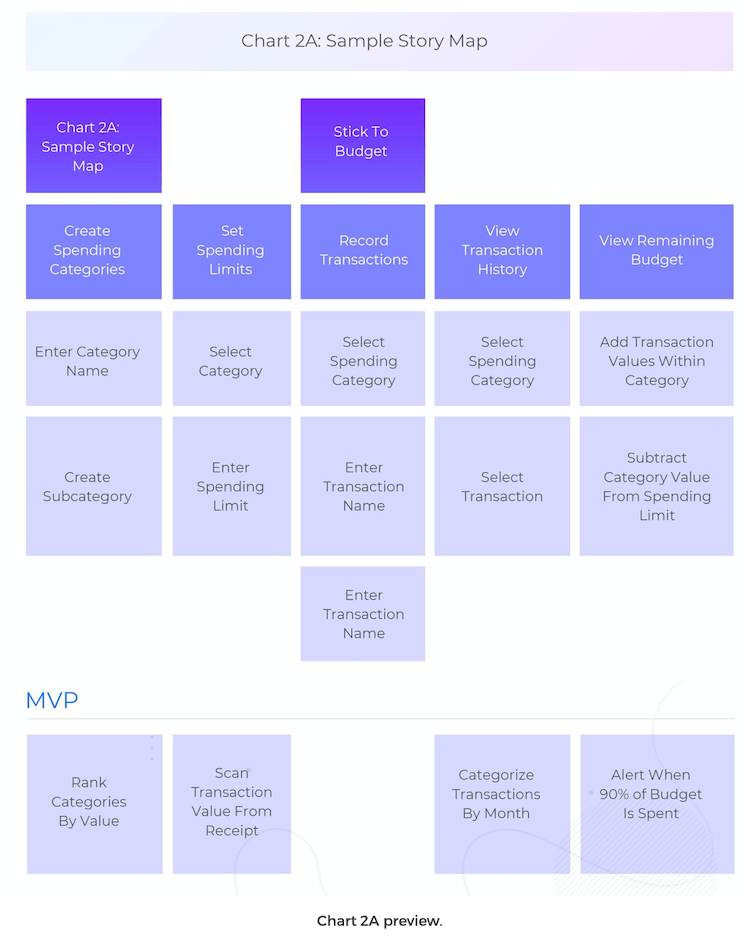 Establish the Right Approach
In order to arm yourself with the appropriate tools, we'll need to get you up to speed on the two main approaches to app development. Once you have a better understanding of native and hybrid strategies, you will be better positioned to choose the right path.
The primary advantages of the native approach include:
Superior processing reliability and speed
Access to all native features (i.e., Device Buttons, Camera, Contacts, SMS)

 

Enhanced UX and UI design details
Efficient battery utilization
Easy to upgrade in line with new OS version releases
Some of the hybrid approach benefits include:
Faster and more cost-effective development of simpler apps
Significantly faster and more cost-effective cross-platform development

 

Greater availability of qualified developers
Reduced maintenance requirements
Easier to make cross-platform updates frequently
While you may have been hoping for a definitive answer to the native vs. hybrid debate, the inconvenient truth is that the optimal solution will vary based on a host of unique factors.
Find the Right Team
Now comes the hard part: handing off your idea to expert developers to help bring your app to life. Before you start creating job postings, you need to know exactly who you are looking for.
Behind every world-class app, you will find a group of professionals that has at least the following roles:
Project Leader: Manages resources, eliminates obstacles, facilitates team success
Product Owner: Aligns technical tasks to user needs and stakeholder feedback
Developer: Writes the code that creates functional software
Designer: Ensures user experience is pleasant and productive
Tester: Confirms software quality and recommends necessary improvements
Check all the options available on the market for picking a reliable partner for your project by downloading the Ebook. See the actual price ranges attached there as well.
In a Nutshell
As you can see, mobile app development for insurance companies does not have to be a towering challenge. Like any other business process, it can be broken down into manageable components arranged logically.
We, at Intellectsoft, empower insurance companies and their workforce with cutting-edge transformative solutions and data-driven insights. Intellectsoft has created impactful solutions for EY, the London Stock Exchange, and EuroAccident. Talk to our experts today.