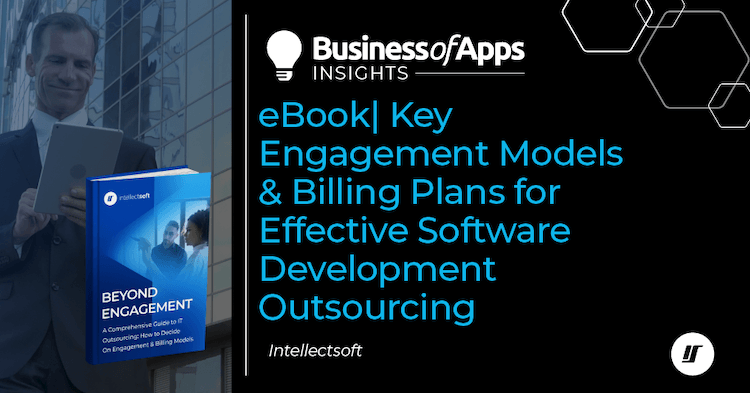 If you are interested in software development outsourcing and you want to know more about the difference between existing engagement models and billing plans then keep reading. 
Before you opt for the outsourcing vendor as well as for the best-matching engagement model and billing plan, you should get familiar with their main types. Consider carefully each option to decide which one is suitable for your business needs and requirements and make the right final decision for ultimate success. 
Engagement models
There are three main types of engagement models that include a dedicated team, team extension, and project-based model. Down below we will explain each one in detail as well as will introduce four common billing plan types that will be suitable for projects with different needs. 
Dedicated team model
This model is sometimes also called outstaffing and staff augmentation. Many businesses and companies opt for this solution as it can be tailored to different business requirements and needs. The model will be suitable for both tech and non-tech companies. The main benefit of this option includes extreme flexibility, cost-efficiency, and commitment from developers. 
Dedicated professionals will be fully integrated into your project to achieve tangible quality results. The model is a perfect choice for long-term collaboration as it enables you to agree on reasonable salaries for software engineers, entrust them with the development process so you can fully concentrate on important business tasks. 
Team extension model
Team extension involves hiring a required number of software developers with the relevant technical skills and expertise to satisfy the needs of your particular project. The main thing to mention about this model is that an outsourcing partner can select engineers with the most unique and niche competencies to help your company create an innovative software or application. 
A team of developers will perfectly fit your company culture to fully succeed in your project. The model will be a great match for small to medium-sized businesses, start-ups with dynamic business needs. 
Team extension service providers have nurtured loyal relationships with the software developers community and can easily access a large talent pool to select accomplished experts who will effectively work on a long-term basis. 
Project-based model
This model is also called fixed-price a is a very simple and straightforward one that suggests a fixed budget, time frames, and project requirements. It will be perfect for short-term collaboration. Before the development process, a client and an outsourcing partner will define the project requirements, goals will agree on the deadlines and on service costs. 
Once all these details are clear, the development of a technological solution can start. The main advantage of this model is that all project outcomes are predetermined and all processes are transparent. In addition, this model minimizes the management of software developers from a client's part as all project details are discussed beforehand so everyone stays on top of the plan. 
Billing plan options
Speaking of the billing plans that companies might consider, there are four main options that will meet the diverse project requirements and will fit in the budget. Let's explore each alternative to understand which one will be a better match.
The time and material plan is a flexible option which implies that the final cost will be based on the actual man-hours spent on the development process and on the cost for all materials and equipment.

 

The fixed-price plan enables a company to make payments according to the fixed budget. Project requirements will define cost and time estimates that form the basis of this plan.

 

The CAP plan involves imposing the upper limit on software development costs to prevent price escalation due to inflation or living costs increase.
The monthly flat-rate plan suggests paying a fixed price for all features offered by an outsourcing provider. This is a cost-effective solution that will be suitable for small businesses and start-ups with a tight budget.

 
Get familiar with a table so you can decide which option will work best for your particular business and what perks each one grants you. 
Summing it up
As you can see, it's crucial to define what engagement model and billing plan will work in your particular case and will satisfy all business requirements. Making the right decision will determine the overall project success and effective technological solution implementation. 
Intellectsoft has years of experience in outsourcing software development to companies that represent different industries and have their own challenges and goals. We have created customized solutions for such renowned companies as EY, Jaguar, Nestle, Eurostar, Smart Luxury Hotels, AF Gruppen, and so many more.