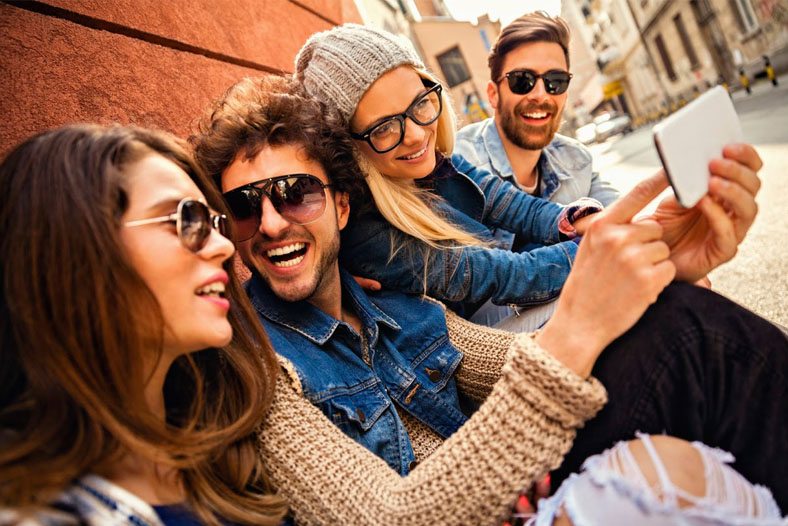 Generation Z may be less inclined to spend time with social media than previously thought, according to a survey by IPA.
IPA questioned 1,000 16 to 23-year-olds on their habits and the things that matter to them. It found that Gen Z rates spending time with friends and family the highest, followed by mental wellbeing and having an enjoyable job.
Meanwhile, 'having a high number of likes on social media' ranked very low. Similarly, Gen Z aren't interested in owning the latest brand or products or keeping up to date with trends.
The majority of Gen Z also defined themselves as having multiple personas rather than following a crowd or being highly individualistic.
Given the political and economic uncertainties they've grown up in, the majority believe that 'saving for the future' and 'securing a job for life' are important life goals. A third of respondents also said they liked to plan ahead (34%) rather than live day-to-day (12%).
"With a view to 2020, Gen Z will have increasing influence on the way brands communicate and engage them as consumers. Three factors for brands to consider are – how to align with their core values, how to be an enabler for the stuff they care about, and how to provide them with recognition for their contribution," explained Helen Rose, Head of Insight & Analytics, the7stars and Report Contributor.
Sixty percent of respondents added that too much choice was making it harder for them to choose and 69% preferred tailored product choices in the future. At the same time, they enjoy convenience provided by brands such as Netflix, Spotify, ASOS and Monzo.
Previous research by Apptus and YouGov found that 48% of Gen Z customers would prefer product recommendations based on past purchases and 49% enjoy suggestions based on what other people bought. The findings highlight just how important smooth check-out and shopping experiences may be to attract Gen Z customers.