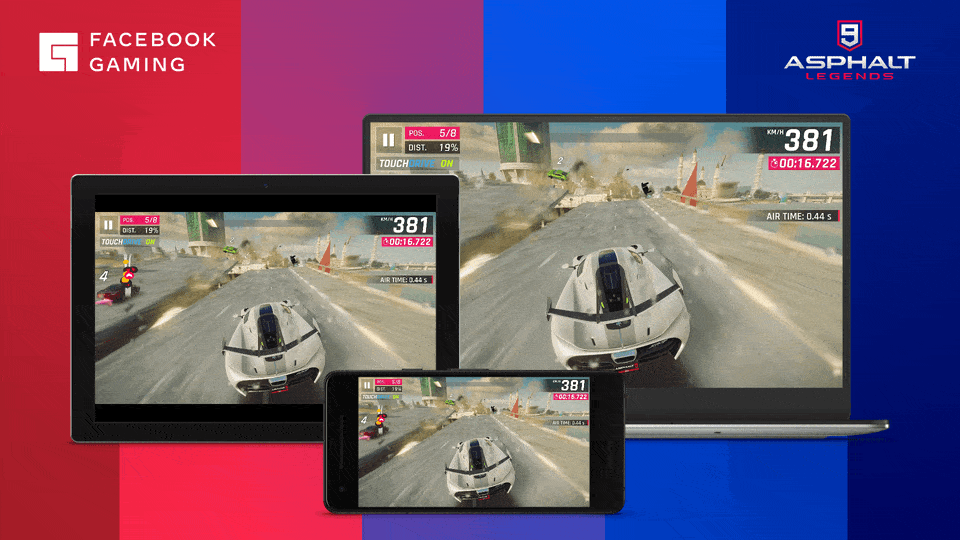 Facebook has launched its own cloud gaming service but contrary to some of its competitors the social network isn't charging for it.
The social giant rolled out a series of free cloud games for Android devices with iOS versions to follow later. These include Asphalt 9: Legends, Mobile Legends: Adventure, PGA Tour Golf Shootout, Solitaire: Arthur's Tale, and WWE: SuperCard.
In a blog post, Facebook wrote:
"Cloud gaming is about expanding the types of games we already offer, so we'll start with the format people enjoy playing on Facebook: free-to-play games. That's one of the reasons why we're starting with games typically played on mobile devices. In the future, our systems and infrastructure will improve to deliver more types of games – possibly all types of games. Until then, rest assured that the cost of trying our cloud games is $0."
The roll-out follows more than 200,000 people playing cloud-streamed games weekly across Facebook Gaming.
Facebook confirmed that it was not intent on creating its own cloud gaming service or develop any special hardware for its games.
For now, the company is launching free-to-play mobile games for Play and playable ads that let users try out games on Facebook.
The latter means that app developers and advertisers will be given additional options to market their games across the network.