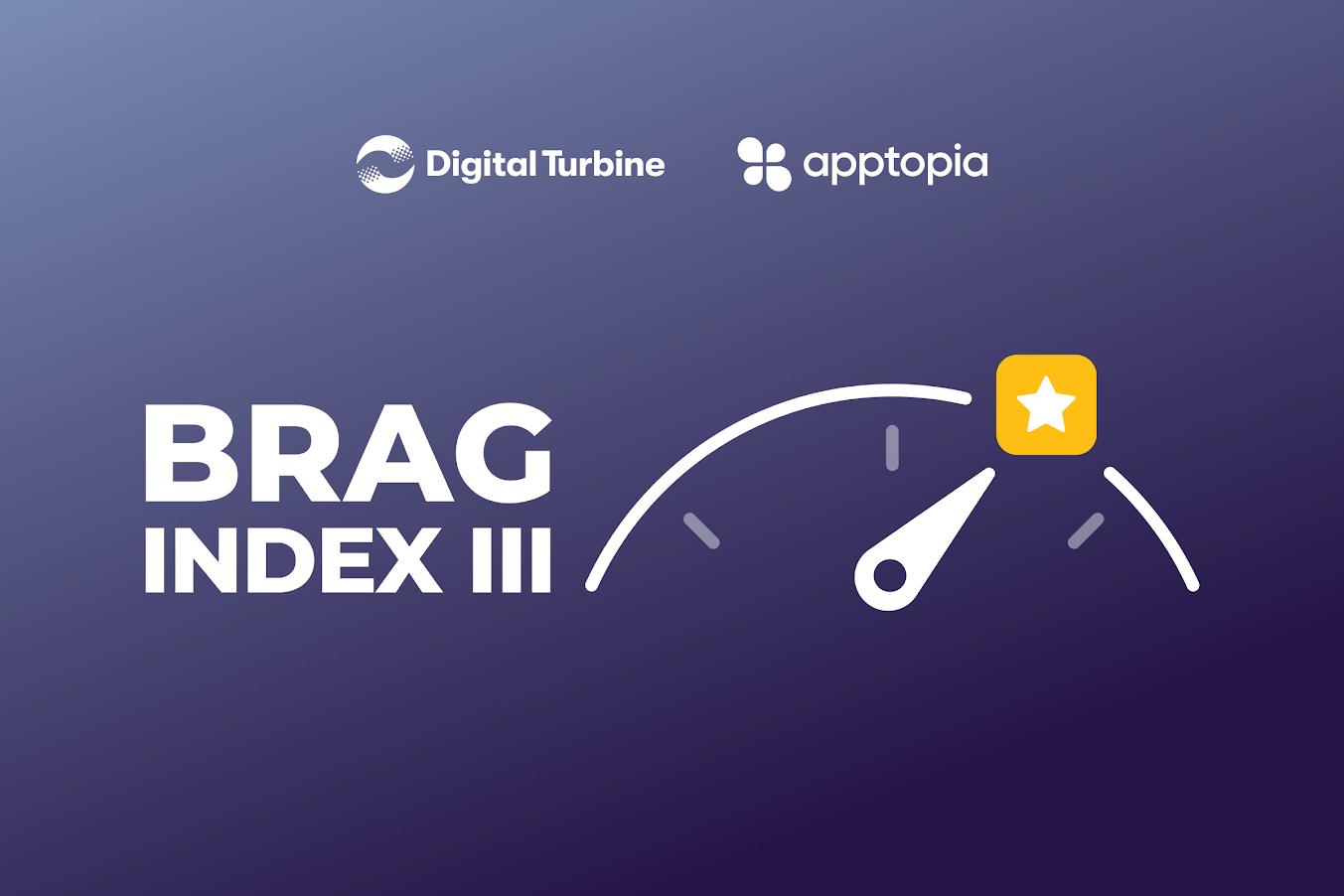 App developers recognise the crucial connection between brand building and expanding their user base. However, navigating the vast marketing landscape can be overwhelming, given the multitude of available options. That's why Digital Turbine and Apptopia have taken a closer look at common winning strategies among leading apps to find out just which strategies are working the best. In analysing app install volumes and brand power for 20 leading apps across five popular app categories, there were four strategies that really stood out as separating the winners.
Community approach
Some apps have flourished by catering to specific niche communities, such as BeatMaker Pro for DJs. By understanding the unique needs and preferences of their target audience, these apps have been able to deepen connections within their communities. Through organic growth, they have effectively expanded their user base by providing valuable features and services tailored to the interests of their users.
Other apps have grown by employing well-executed marketing tactics that target micro-communities. Peacock TV, for instance, successfully captured the attention of WWE fans through intimate and focused campaigns. By focusing on specific audience interests and preferences, apps can create personalised marketing strategies that resonate with fans. This approach enables the forging of a strong bond with target users, leading to increased app adoption and user engagement.
Product-led growth
Certain apps have demonstrated the ability to leverage their product effectively to attract new users and stimulate business from existing ones. In some instances, the uniqueness and quality of the product itself have driven organic growth.
Additionally, other apps have achieved success by implementing various strategies, including loyalty programs, generating significant buzz around their product, and incentivising users to recommend the app to their loved ones.
Video streaming app index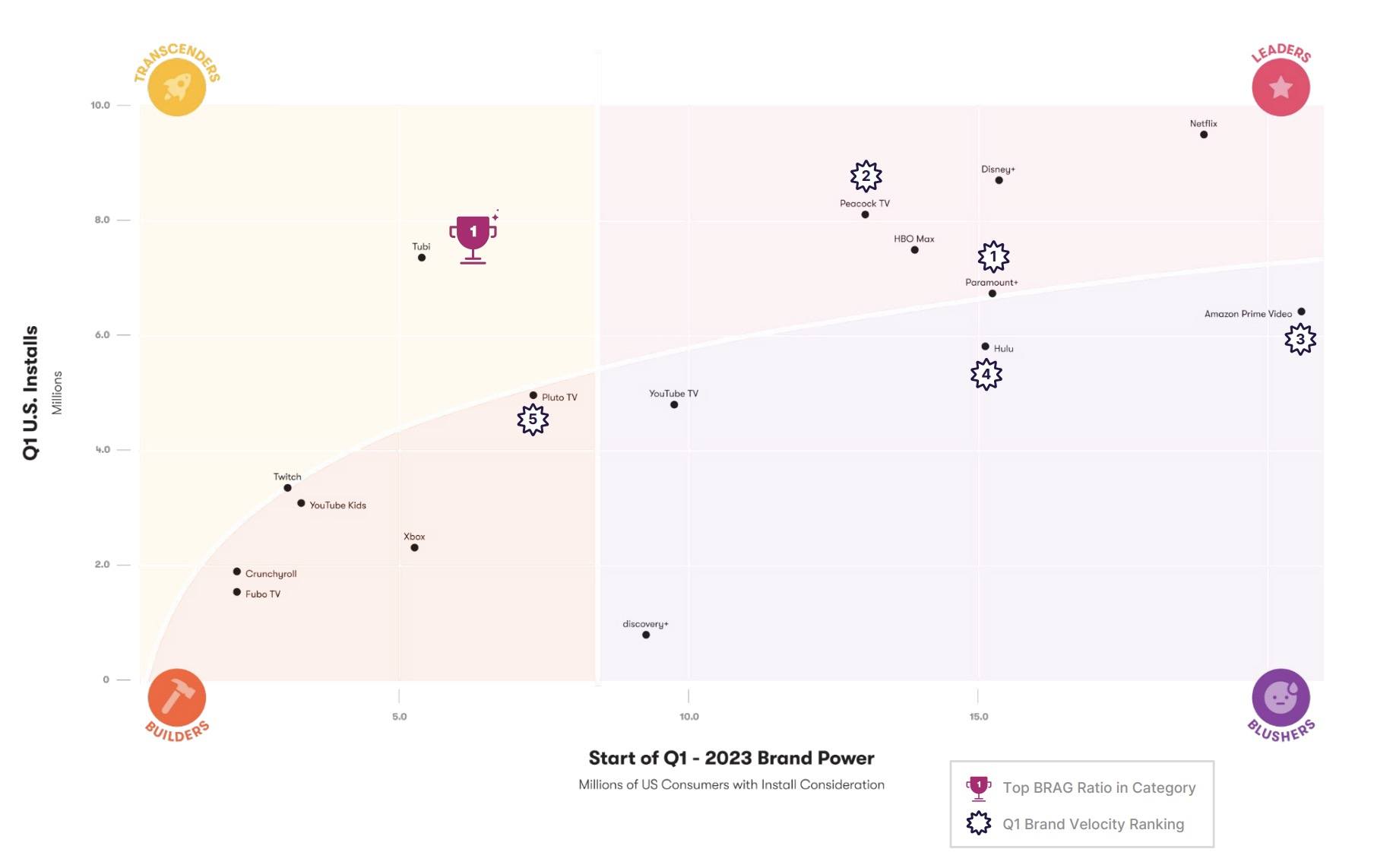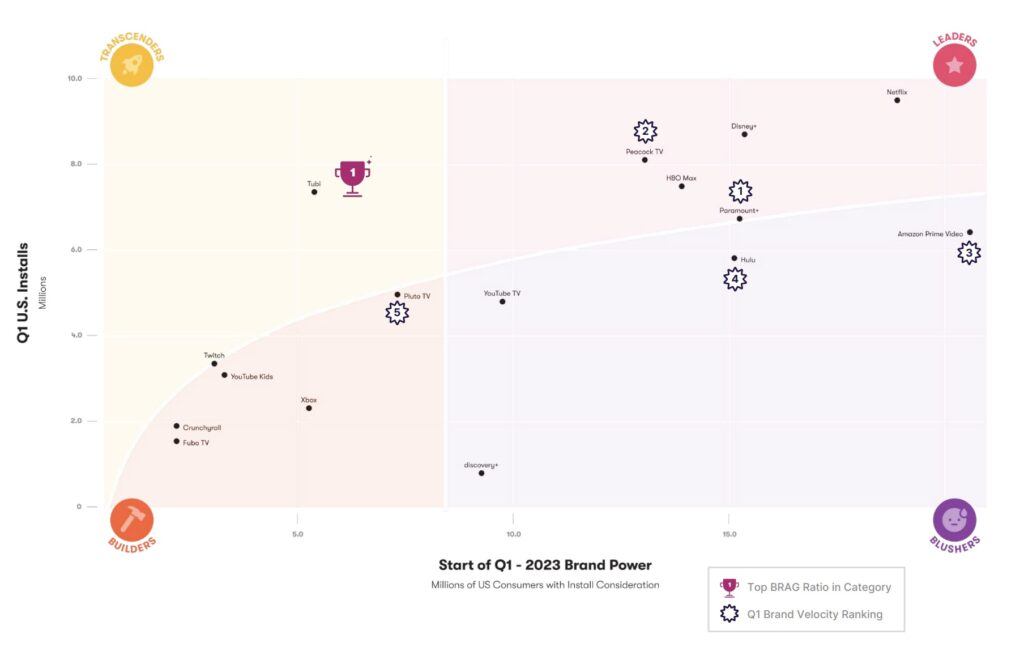 Source: Apptopia
Tubi, for example, is an app that launched a "Watch Movies Free" approach which attracts users looking for cost-effective options. The appeal of a free service sets Tubi apart and makes it easy for users to recommend to their friends, contributing to its user acquisition and growth. Tubi's brand momentum and positive word-of-mouth recommendations play a crucial role in its growth. Its ability to generate excitement and maintain a strong brand presence contributes to its competitive advantage.
Advertising execution
Several apps have successfully employed creative storytelling, a well-crafted media mix, social media influencers, innovative campaign sequencing, and other mobile advertising strategies to outgrow their competitors. These approaches have allowed these apps to differentiate themselves, capture user attention, and achieve significant growth.
For example, during the first quarter, Spotify made a strategic move to diversify its advertising channel strategy by incorporating more Mobile Web placements. Mobile web is considered the ultimate discovery channel since it's widely accessed by mobile device users. To further enhance the discovery experience, Spotify placed a significant emphasis on preloads with top carriers and original equipment manufacturers.
Device integration
Several apps have experienced significant growth by forming partnerships that integrate them into the device experience, providing seamless access and increased visibility.
Social media index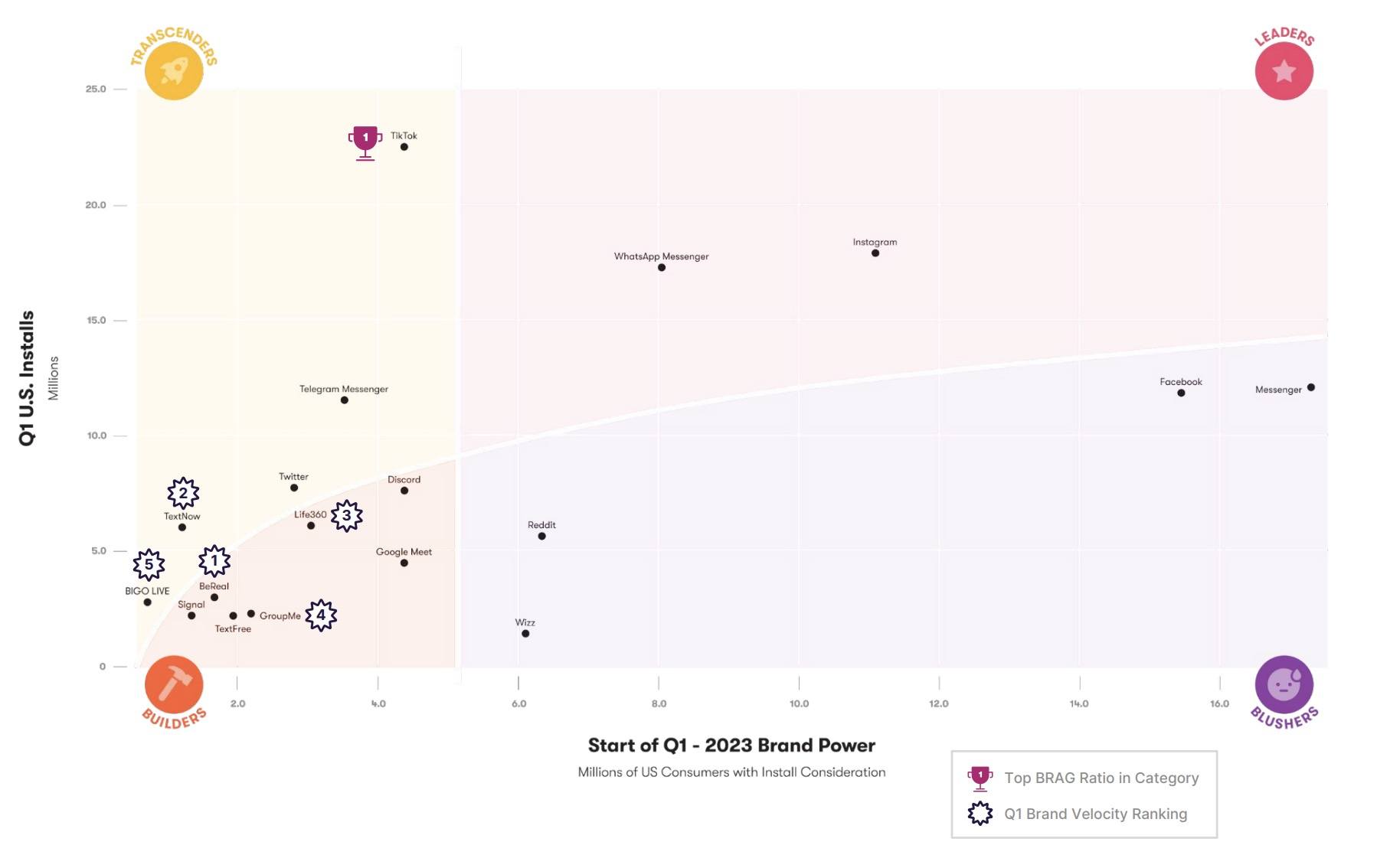 Source: Apptopia
Take Shazam. The app remains in pop culture due to the "Beat Shazam" game show, but the app's continued user acquisition success certainly isn't due to its below-average brand love or its near-bottom brand velocity. It is due to its integration with Apple. Apple uses smart discovery throughout its devices for news, music, and video. And thanks to the premium placement of Shazam, the app continues to thrive even after 20 years.
Meta properties, which include popular platforms like Facebook, WhatsApp, and Instagram, exhibit remarkable brand power and growth. Despite occasional negative press, these platforms continue to thrive, demonstrating their ability to sustain and expand their user base. One key driver of this success is Meta's effective integration of its properties.
Key takeaways
Niche Focus: Target specific communities, cater to their needs, and foster organic growth through tailored features and services
Product Power: Unique offerings and free services attract users, generate positive recommendations, and drive growth and brand loyalty
Strategic Integrations: Partnering with devices or platforms ensures seamless access, increased visibility, and expanded user bases for app growth