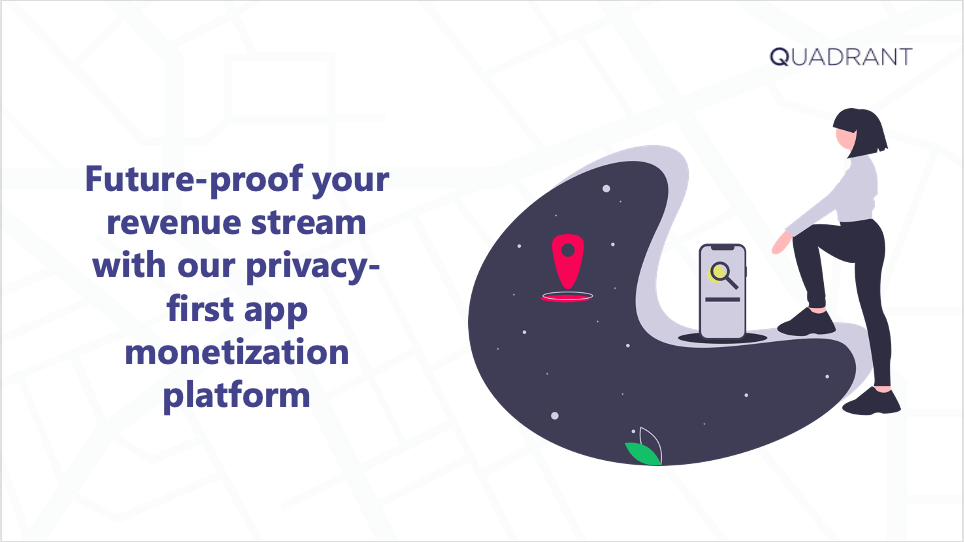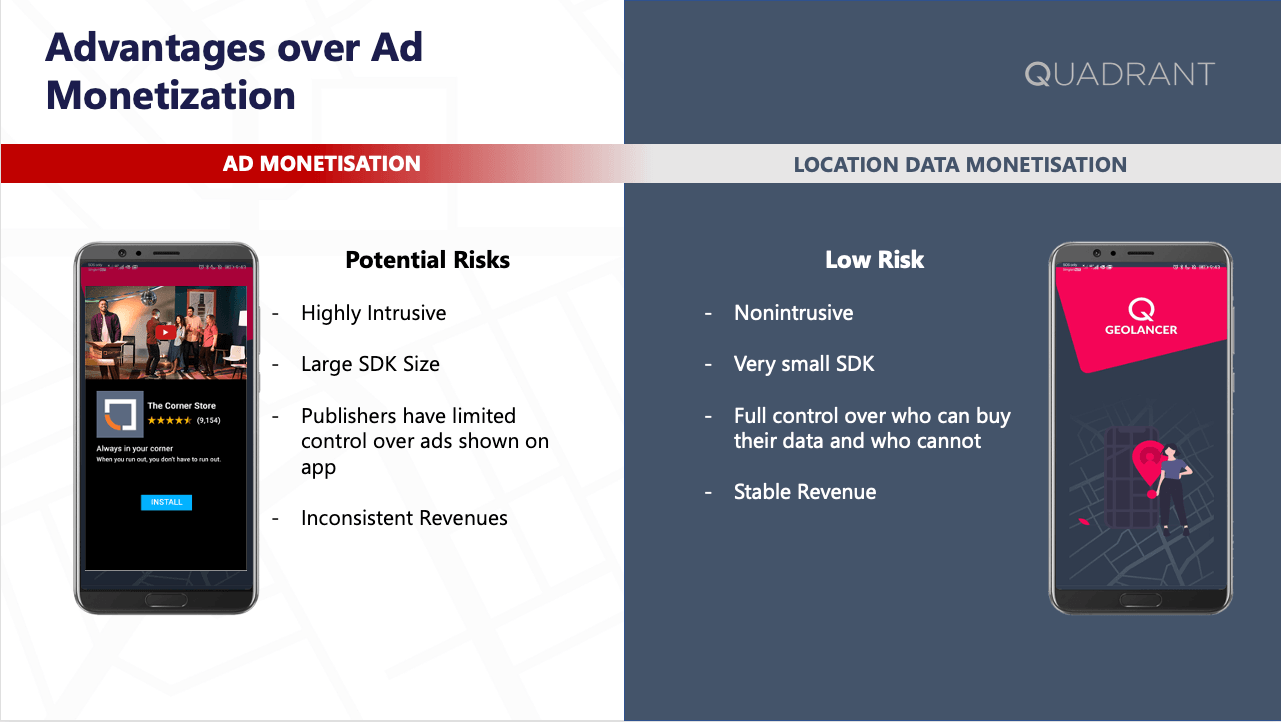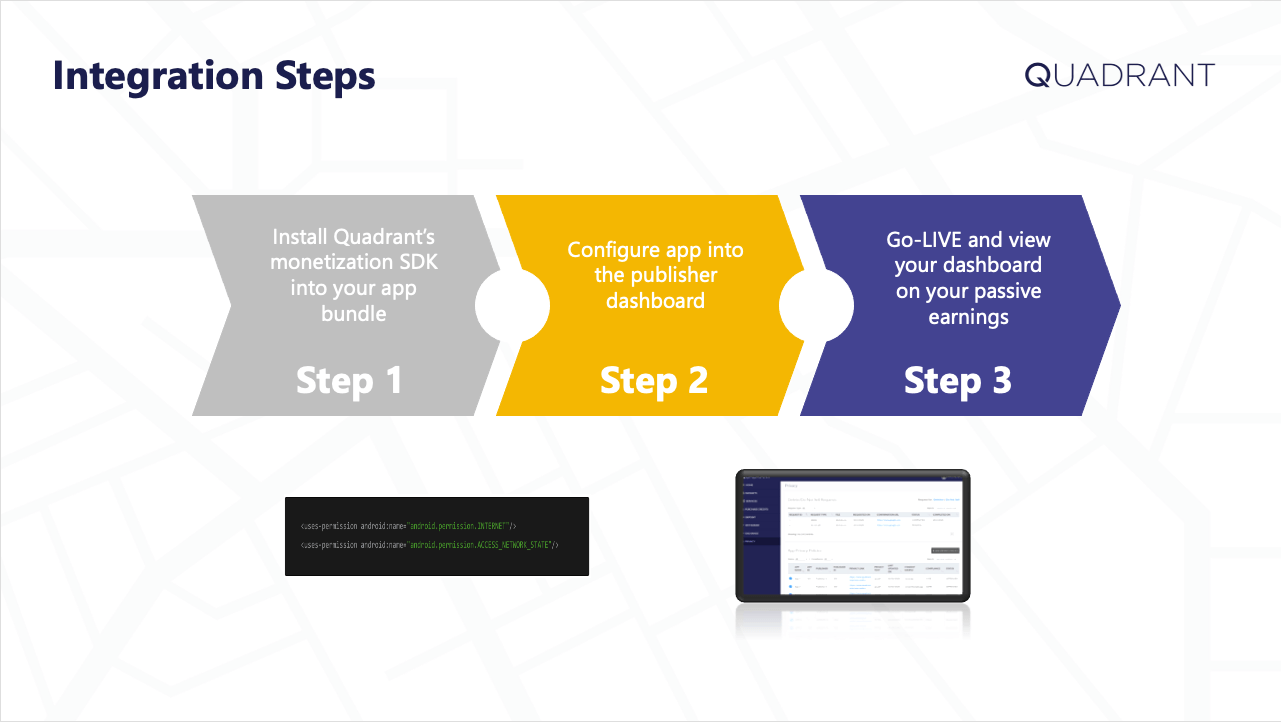 Quadrant collects and provides location data to businesses all over the world to serve a multitude of real-world issues. One of the ways Quadrant gathers mobile location data is through app publishers, who install our SDK. This helps us collect mobile location data and grow our data volumes. In turn, our app publisher partners generate passive and sustainable income by becoming data suppliers.
As privacy regulations tighten around the world, non-compliant data is quickly becoming worthless. Our SDK comes with an integrated and free Consent Management Platform, QCMP, securing your revenue stream without worrying about compliance. The SDKs can be installed together, or you can choose to install the location SDK only in case you have an in-house or third-party Consent Management Platform (CMP). However, we encourage our partners to leverage Quadrant's CMP that tracks all privacy legislations in the world and adds compliance automatically.
Quadrant's monetisation program provides you with integrated resources to keep your app compliant and audit-ready while being profitable for you, and trustworthy for your users.
Office Locations
420 North Bridge Road
#04-08 North Bridge Centre
Singapore 188727
Quadrant Features
Mobile Location
Data POI
Data App Monetization
Consent Management Platform
Data Solutions
AI Algorithms
Quality Dashboard
Advertising and Marketing
Quadrant Data
Sources: Company Data, Press Reports, Linkedin, Twitter, Owler, SimilarWeb
Quadrant Info
Articles from the Quadrant blog:
Quadrant Competitors and Alternatives
Sorry, we don't have these details yet. If you are a Quadrant representative, please get in touch to add additional information and contact options to your profile.