At GrowThunders, we seamlessly integrate mobile games and app marketing with AI and big data-driven strategies in influencers world. Our advanced analytics enable us to predict campaign success with 90% accuracy, setting us apart in the influencer marketing industry. We strive to deliver high-retention mobile traffic at the lowest cost possible, outperforming traditional online marketing methods.
Our solutions include:
Expansive Influencer Network: With over 500 successful deals in the mobile games industry, we maintain a robust network of influencers that trust and work with us.
Secure and Trustworthy Partnerships: We thoroughly vet each influencer through YouTube SELECT, ensuring authentic traffic and high-quality content. We analyze comments to verify the influencer's credibility and use restrictive contracts to safeguard against unforeseen situations.
Proprietary Software: Our custom-built YouTube Channel Search Engine is the most extensive influencer database available, identifying trending channels and connecting your product with the ideal influencer.
Data-Driven Decisions: Utilizing our custom tracker, we gather data from every campaign and analyze the results post-campaign, breaking down the outcomes by market level and individual influencer performance.
Exceptional Results: Experience high uplift, high retention of delivered users, and measurable success with fast return on investment (average 197.7% on D60). Enjoy amazing user quality (Avg. retention D1 41.9%, D7 15.1%, D14 9.4%, D30 5.6%) and benefit from organic traffic as our influencer campaigns deliver up to 30% organic traffic alongside the paid promotions.
Ready to launch a winning UA campaign and achieve TOP ranks on the Apple App Store and Google Play Store across any country for as low as $6,000? At GrowThunders, we make it happen.
GrowThunders Features
Highly Converting Ready-to-Go Influencer Campaigns on YouTube, TikTok, Instagram, and Other Social Media Platforms Tailored To Your Product
80-90% confidence in the success of the campaign prediction in terms of CPI
The fastest method for return on investment
High uplift from the first 7 days of the campaign (possibility to rank Top 1 – Top 3 in the Games category, even for 7 days in the campaign's country), followed by a steady decline depending on the game's retention
Significantly lower CPI compared to the constantly rising ad prices on Facebook and Google
Access to the world's largest up-to-date database of influencers with direct contact information
Over 100 campaigns ready to start
iOS users at the cost of Android users
Team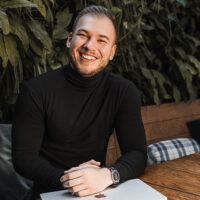 OSKAR PORĘBSKI
CEO & Head Of Growth Over 500 influencer deals facilitated. Custom predictive tools designer. Proven track record in successful business development spanning 4+ years.
Office Location
GrowThunders Data
| | |
| --- | --- |
| Founded: | 2022 |
| Employees: | 10-50 |
| Revenues: | 0.5 |
| Social Presence: | 10000 |
| Website Traffic: | 70000 |
Sources: Company Data, Press Reports, Linkedin, Twitter, Owler, SimilarWeb
GrowThunders Info
GrowThunders Competitors and Alternatives
Sorry, we don't have these details yet. If you are a GrowThunders representative, please get in touch to add additional information and contact options to your profile.