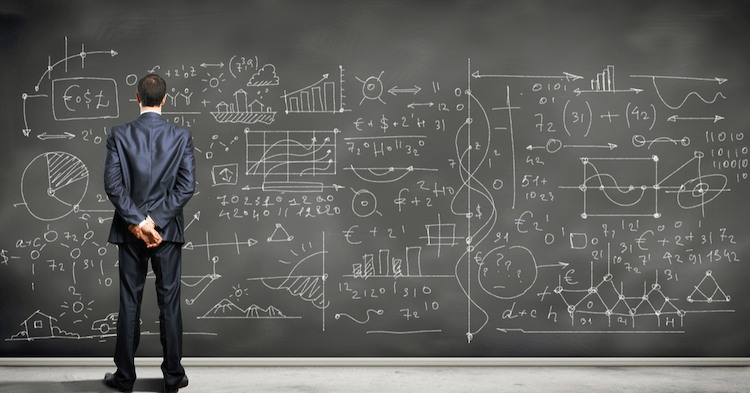 I know the first question you'll ask on your evaluation call with an intelligence provider like the one I work for, Apptopia. It's the same question every company has on the tip of their tongue when they load into the call. Whether it be a gaming company like Glu Mobile, a consumer brand like Target, or even a financial institution like Bloomberg, the question is always:
How accurate is Apptopia?
I cannot emphasize enough how much this question does not matter for your evaluation of a mobile app market intelligence provider in today's market. There are three leaders in this space and we are all equally accurate. That's probably a weird thing for you to see me write. By the way, if you don't know who they are, schedule a demo with Apptopia and we'll review them and encourage you to take calls with them so you can have a well-rounded understanding of what's out there and be confident in your decision as to who you want to work with.
How do I know we're all equally accurate? The feedback we've received from countless publishers, mobile marketing partners and financial institutions (including from our partnership with Bloomberg) since 2015 has told us. We do not win or lose deals due to data accuracy and neither do our top competitors.
When looking across the entire mobile app ecosystem, which consists of millions of apps, Apptopia and its top competitors are estimating the trend lines and growth proportions across the market with equal accuracy. In fact, as an end user, it's these trend lines and proportions that are actually what you want to be paying the closest attention to.
How much market share does my app have compared to my competition and in which markets? How much did a recent marketing promotion from a competitor aid in its user acquisition? Who is growing the fastest year-over-year or month-over-month? These are just some of the answers mobile app market intelligence providers help answer. 
Apptopia and our competitors are estimating performance for more than 7 million apps. Every individual app you inquire about will be a coin flip in terms of which competitor is more accurate for it. Even if you choose 10 apps to evaluate, that's only about 0.000000142857143% of the entire market. Basing any business decision for your company on a coin flip defeats the entire purpose of coming to any of us: to make data-driven decisions for your business.
So, what should you be evaluating intelligence providers on?
The data and functionality will you have access to: Do you get access to all countries and categories with any plan or do you have to pick and choose? Many providers slice and dice and build in lots of upsell opportunities for themselves. Is the provider able to rank Google Play categories 1500 apps deep? The apps you are interested in might not even show up in certain competitors' intelligence platforms. Chances are you have a CRM and/or database that you operate out of. Make sure your provider can seamlessly integrate its data into the tools you already call home. At the same time, if you want to use the provider's web tool, make sure you can download the data you want in the format you want, directly from the tool.
How a vendor supports you and your team: The data is only as powerful as your ability to use it. Seek out a team that will act as an advisor and play a consultative role on how to best leverage the data to answer the questions you have. It's okay if you don't know what a certain trend might indicate if you have the right partner to help you make sense of it.
Price. Make sure you are within budget but also that the value is right for the money. Some providers will not give you a straight answer on price upon request. That is a red flag. We've found transparency goes a long way with pricing.
Now that you have a better understanding of the mobile app intelligence space and know what you should be looking for, you are one step closer to making better data-driven decisions for your company's mobile strategy.