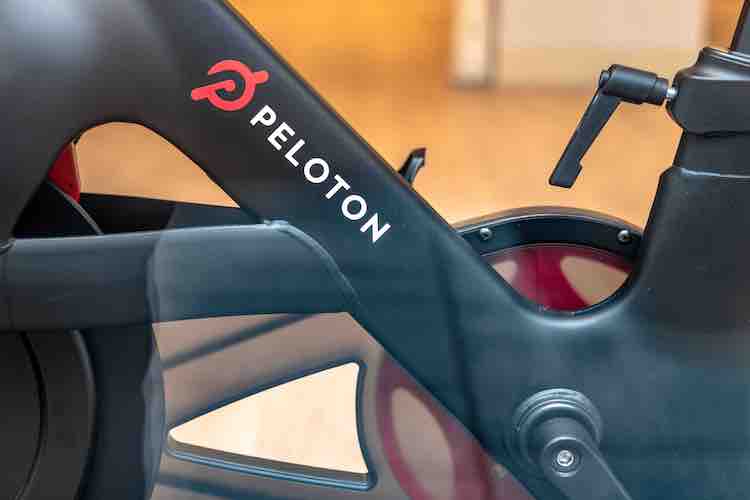 We're just over a week out from the quarter ending but we already know Peloton (NASDAQ: PTON) is going to see strong year-over-year growth for its mobile app. As it stands today (3/23/20):
New installs of Peloton's mobile app are up 77% YoY
Daily active users (DAU) of the mobile app are up 52% YoY
In-app purchase (IAP) Revenue is up 12.2% YoY
This article was first published on Apptopia blog.
There are a lot of health/fitness apps on the rise right now given how the coronavirus pandemic has changed many of our lives; in many cases we cannot go to the gym or even spend much time outside at all. However, I'd be cautious of saying COVID-19 is going to be a big boost for Peloton.
The surge in app performance only came once Peloton announced a 90 day free trial, which is normally 30 days. The announcement came on March 16, a few days after other big name workout apps such as Nike Training Club, Map My Run by Under Armour, Samsung Health and Strava, started seeing an uptick in new users. These apps started to rise when the impact of staying at home started hitting portions of the United States. It's close though – I would have liked to see a few more days of data before Peloton announced the elongated free trial so I could see if people would continue to avoid the app, in favor of competitors.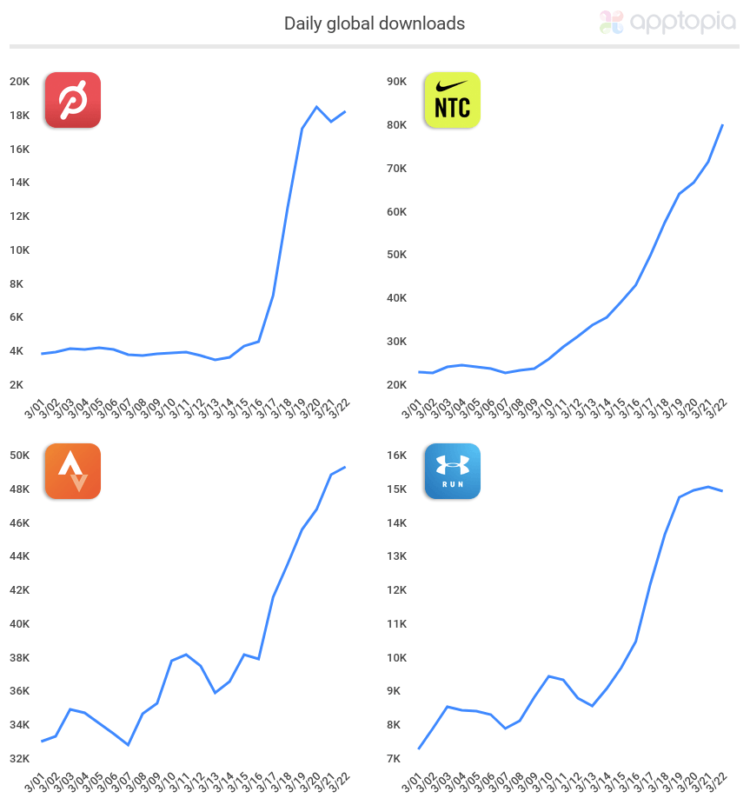 If you're still reading, click this. It'll come in handy.
Given the strong correlation of the elongated free trial and the download curve, it's highly likely all these downloads are free users. Many are either already owners of Peloton's physical $2200 bike (not new revenue) or not owners and do not plan on becoming one. Obviously the company hopes a good chunk of these free users will convert into paid ones (note to self: check Peloton IAP Revenue numbers in 90-100 days), and maybe some even buy the physical bike. In case you weren't sure, you can use the mobile app without owning the bike. It has in-home workouts, yoga and more. A Peloton mobile app subscription costs $12.99 per month.
I did note revenue is increasing and this is true, but it's not necessarily due to COVID-19. Peloton is a growing company and we'd be concerned if revenue was not on the rise. However, Peloton's IAP Revenue trendline does not have any clear changes in behavior correlating to the timeline of the pandemic.
Since the announcement of the free trial, average daily downloads are up 245%, compared to the previous 30 days.