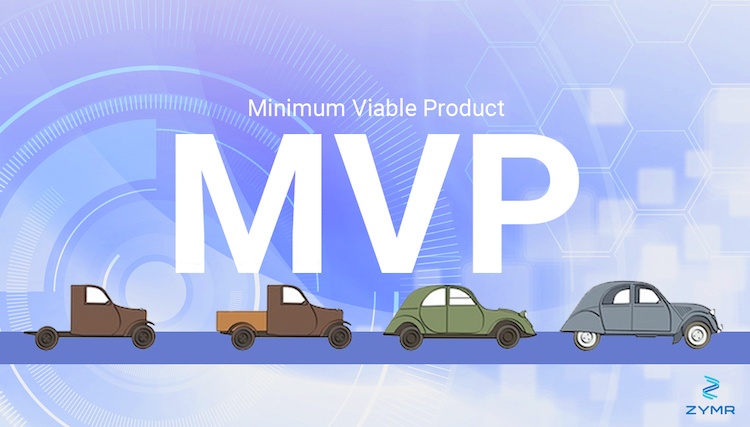 Every app development project comes with its own set of drawbacks and constraints. However, merely overcoming these hurdles will hardly ever suffice because the ultimate goal is to be on the front foot with a sharp competitive edge in the marketplace. With so many mobile app development frameworks trending in the industry, it is quintessential to choose the one that best fits your organizational goals. Flutter can provide essential features to combat app development drawbacks, and an MVP can take you towards your end goal real soon. 
Flutter and MVP: The Most Lucrative Duo for Mobile App Development Industry
42% of the startups end up doomed in the initial years itself as they fail to understand the market needs. Diving in through MVP can be an ideal choice here. Running a test using an MVP saves time, cost, and effort. It can also enlighten you on how feasible and viable is your idea. With cost-effectiveness and faster development, companies can promote their product even in the initial stages. Without blocking a hefty amount, companies can understand the market better, and simultaneously make the necessary changes to fine-tune their final product according to their client demands. MVPs can ensure success by highlighting the improvement areas. Facebook, LinkedIn, Buffer, Airbnb, Instagram, Uber, Dropbox, Pinterest achieved stellar success by operating as an MVP model before they went big.
After deciding to step in the market as an MVP, next comes choosing the Flutter framework. Flutter being an open source can be an excellent choice in creating an outstanding MVP against frameworks like React Native, Ionic, NativeScript, etc. Here our MVP is creating superior quality apps with adequate features. Flutter is known for its rich features, widgets support, bug fixing capability, community support, easier integration, robust app development, rapid environment setup, hot reloading, outstanding speed, single code-base, cost-effectiveness, and attractive user interface. By assuring supreme performance, this framework is an ideal choice for budding startups to create cost-effective MVPs. Having quite a good compatibility with Firebase, a separate backend is not required for MVP creation here. Firebase can also assist in modifying the app without wasting much of the time on the app store for deployment. 
Exploring Flutter in Detail to Create an MVP
The cost has always been a significant concern and pivotal to the development teams, which undoubtedly refrain them from launching an app. Flutter is freely available; hence, can save a considerable chunk of money and can accelerate the process of app development.
Flutter can facilitate the development of a cross-platform app with a single code base. Developers can effectively work on both Android and iOS platforms simultaneously with lesser coding. The MVP can get a hold on both markets without overlooking either of two.
While using Flutter, developers need to work upon just one language called Dart, where they can also access certain features of native applications. This object-oriented programming language can create quality real-time apps with excellent benefits.
Being a Google product, users of Flutter, i.e., development teams can get colossal community support to overcome the underlying glitches. This not only can save their time but can also guide the amateur developers who are involved in MVP creation.
Flutter can help you generate an extraordinary user interface to make a great first impression even as an MVP. By attracting users with a captivating appeal, UI-UX plays a paramount role in mobile apps.
Android or iOS, Flutter has numerous benefits to offer to app development teams and business houses. Keeping your project needs and goals under the loop, Flutter can also help you create a customized and high performing app. It has played a game-changing role in the landscape of mobile app development. After all, there is no skepticism about the Flutter's efficacy on an outstanding interface, flexible APIs, excellent performance, and the list of its exceptional features goes on and on. So what's keeping you from choosing Flutter for your MVP development? We can help you harness the lucrative power of this duo to build an extraordinary MVP as an end product.
Contact our team today at hello@zymr.com.