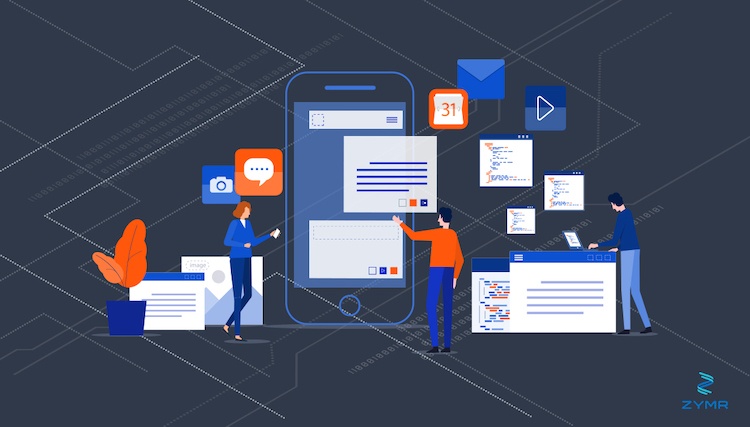 Mobile applications have taken the center stage in the midst of the COVID-19 pandemic. At a time when industries are grappling under the environment of uncertainty and hardships, mobile apps have demonstrated the strength to reinforce a series of innovations to keep the world running. These slew of mobile apps have helped us to bravely face the outbreak and prepared us to embrace the new normal.
Enterprise apps have facilitated remote work and ensured business continuity to foster the new workplace reality. On-demand apps have empowered the common people with their basic essentials by helping them rigorously follow lockdowns and shutdowns. Social media apps have connected everyone with their loved ones under the stringent social distancing norms. Healthcare and Financial apps have catered to the needs of people that needed immediate remedial actions keeping safety under the loop. Entertainment apps have kept everyone engaged and entertained in distressing times. 
What next?
The post-COVID-19 world would be different from the world we have known. With the waves of digitalization, businesses would embrace the enabling technologies in their operations to keep up in the new normal. The current crisis has proved the importance of mobile apps, which proves that the scope of mobile app development is bound to increase manifold in the coming days. 
Technologies such as Artificial Intelligence, AR-VR, and Beacons are most likely to disrupt the mediocre mobile apps. From exquisite user experience and robust service delivery to prompt solutions and zero latency, these features-loaded mobile apps are the future of the new technology-driven world. The demand for state-of-the-art mobile app development services will observe a steep rise in the near future.
Let's look at the top 3 trends that are emerging in the mobile app development post-COVID-19 crisis
Artificial Intelligence (AI)
COVID-19 has unleashed a digital revolution for which the entire world has been waiting for. Businesses across the world are transitioning to digital mediums to interact with their customers and clients under lockdowns to keep the business going. AI has begun to make a splash in the world of mobile apps. Infusing AI into mobile apps that provide services like banking, retail, healthcare, food delivery, finance, and more will provide a better user experience. AI will permeate the mobile app development industry across every industry in 2020 and beyond, to present numerous innovations to bolster security, deliver personalized experiences, and promote intelligent interactions by keeping the efficiency intact. 
Having said that, integrating conversational AI aka AI chatbots in mobile apps is likely to witness an upturn post-COVID-19. The outbreak has helped widen global usage for chatbots as they drive information access through text or voice-based interaction. Chatbots are capable of providing prompt answers to frequent questions and queries. Customers also prefer to interact with chatbots to humans. Chatbots will stay for the long haul as they drive the business savings in terms of replacing the customer support department with smarter technology. Amazing things are bound to happen in the mobile app development arena when AI is used together with the Internet of Things (IoT), Cloud Computing, and Blockchain.
Augmented Reality and Virtual Reality (AR/VR)
Involvement of AR and VR in mobile apps of eCommerce, healthcare, real estate, automotive, retail, and education domains can provide a superior user experience to the customers. The debut of 5G with unbelievably fast internet speed has drastically improved the loading time and image quality, which eventually enhances the user experience for AR and VR apps. In fact, post-crisis the demand for immersive technology and AR and VR apps will be on the rise. 
Mobile apps can become the front runner in the game of AR and VR. Retail apps can provide a superior shopping experience to people with AR infused dressing and trail rooms. Furniture apps can provide AR backed planning for interior design. Education apps when powered-up with AR can make online lessons more engaging and studies more apprehendable. Financial apps can provide customer-centric solutions with data visualization, payments, training and recruitment, and virtual banks through AR. Healthcare apps can get a boost with AR and VR in terms of medical diagnosis, treatment, therapy,  education, and empower clinicians to better understand the criticalities of a situation. AR/VR-driven digital interactions can take customer experience to the next level as these experiences ensure the utmost user satisfaction.
Beacon Technology
Beacon technology is increasingly becoming a mobile app development trend that is widely adopted by the healthcare industry, hotels, so on and so forth. For retail apps, Beacons will get momentum as customers wish to receive personalized offers and discounts as per their preferences and more and more people are taking interest in proximity-based advertising. Hospitality apps can leverage Beacon for smooth check in-outs and security checks through mobiles, and quick access to necessary information relating to amenities, vacancies, and more. 
Event apps can automate and experience auto check-in and outs, real-time navigation, streamline the registration processes, etc. Sports apps to assist management to improve the audience's experiences, locate seats and refreshment stalls, upsell better seats, real-time information regarding the event, and offer promotions. Logistics and fleet apps can use Beacons to identify and track goods in the warehouses, tag the goods stored in the cargoes to assist and guide loading staff and cranes. Retail, healthcare, real estate, education, and travel will be the major players among others to propagate the involvement of beacon technology in mobile apps.
The outbreak has turned everyone's lives upside down in which the mobile apps have appeared as a savior ensuring a promising future ahead.
It's quite evident from what we all have been through that remote work, education, social media, healthcare, financial, retail, etc., apps have kept numerous businesses afloat during the crisis and satisfied customers' demands. The current pandemic has forced every business house to contemplate outdated communication tactics, technologies, and systems. Chatbots and Artificial Intelligence can mark the beginning of injecting smart technologies in mobile apps.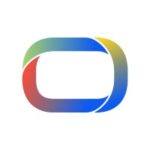 Google Play and the App Store are set to feature AR and VR apps to serve the demanding customer base. The role of Beacon technology is highly significant across every possible domain. The corporate landscape will witness the rise of trending technologies in mobile apps as we have discussed above. Integrating modern technologies into mobile apps can take customer comfort to new horizons. Coronavirus pandemic has solidified digitalization and the need to digitize has grown immensely. We are going to witness a lot more businesses with a mobile app like never before!
Take the users by storm and unlock more business value with futuristic, brand-oriented, user-friendly, and highly advanced mobile app development services developed by Zymr.