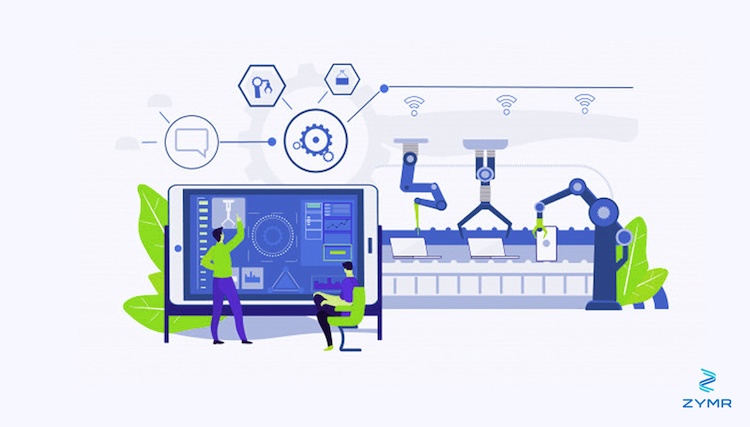 A forecast by Strategy Analytics suggests that the mobile workforce worldwide is set to reach 1.87 billion people by 2022. The boost shall directly account for 42.5% of the workforce around the world. Using the right mobility solution in this scenario will, thereby, determine the future competition between the companies. Deploying mobile enterprise solutions can boost employee productivity and reduce processing costs. However, the opposite happens when these solutions fall short of expectations, which leads to hampering work efficiency and is, therefore, counterproductive. 
To avoid facing any dilemma later, design an enterprise mobility app that streamlines the process flow within the organization, and maximizes functionality. Once the objective of enterprise mobility app development is evident, emphasize on incorporating the top features to facilitate the adoption and enhancing the user experience. We have compiled a list of points for you to remember when planning, developing and supporting your enterprise mobility solution.  
Centrally Moderated and Strongly Secured Data Infrastructure
Security must never be at bay when it comes to enterprise mobility apps. In the age of information, data is undoubtedly the most valuable commodity, losing which can result in a massive loss for business enterprises. Data sharing done via enterprise mobility apps or solutions need to be monitored. Construct a centrally moderated and highly secure (multi-level security) infrastructure for enterprise mobility solutions. This approach enhances trust and ensures that critical business data remains safe always. Building a secure enterprise infrastructure allows businesses to offer better solutions that will undoubtedly uplift business prospects without any compromise in data security.  
Automation of Processes
Automation is the main factor behind the adoption of enterprise mobility in the core business processes by the organizations. Businesses aim to streamline their operations with minimal human intervention and cut back on time/cost. The number of device usage in the enterprise domain is increasing year-after-year. The growth showcases the seriousness of organizations to adopt enterprise mobility apps for enhancing automation and processes for better efficiency. That is why adding process automation capabilities in enterprise mobility apps must be kept in prime focus during the development phase as a result. 
Real-Time Analytics and Connectivity
The integration of enterprise mobility applications in the existing system leverages the technology benefits for seeking better insights into the ongoing processes. Every enterprise app must have cognitive analytical capabilities to succeed. Modern organizations have to manage thousands of procedures, offerings and deal with hundreds of stakeholders at any point in time. In case of such massive data overloads, every enterprise aims to have a real-time data analysis to make better decisions for growth in the future. Real-time connectivity allows an app to capture relevant information round the clock via seamless connectivity. Capture and analysis of real-time data can turn an app into a reliable advisor for organizations, thereby assisting them to enhance current processes.
Incredible User Experience
An enterprise mobility app must deliver an intuitive user experience. Not only should it focus on making the functionality better, but also on offering the best experience to the users. This step, in turn, will boost app adoption within the enterprise, fulfilling the organization's aim for automation. The app must contain futuristic features such as in-app notifications, multi-platform support, offline functionality, etc., to offer an incredible user experience. 
Event-Driven Approach
Event-driven approach and architecture is the main differentiator, which fuels digital business transformation. This approach mainly revolves around the delivery of solutions that fulfill organizational objectives by offering rapid response to specific events. Moreover, the event-driven approach aims to transform the task flow based on particular circumstances. Businesses would be able to leverage dynamic opportunities to the maximum potential and provide real-time solutions by choosing the event-driven approach for their enterprise mobility applications. The ability to respond and take immediate action in sync with the latest market forces makes an enterprise mobile solution a valuable asset for any organization.  
You must take care of the above pointers to make your enterprise mobility app accomplish its endeavor of enhancing employee engagement, positively impacting the business efficiency, and streamlining business operations. When combined, these factors accelerate a business towards achieving its long-term growth.
Feel free to contact Zymr if you need help in deploying the power of mobility, cloud, and web for business growth and performance. We offer highly load balanced, scalable, secure, and innovative enterprise mobility app solutions to keep you ahead in the competition.