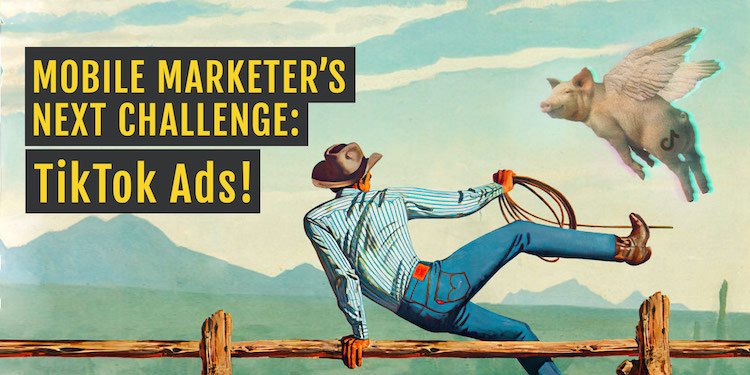 For some TikTok is the next big thing in mobile marketing. For others, it's a platform for youngsters that isn't quite ready for attention – yet. But, if you follow the growth of the platform closely, you will realize it's not for teens anymore. Today, big advertisers are already investing heavily into acquisition. One of them is Tom Nguyen. 

Tom is exploring the potential for TikTok advertising on his own, without the support of an external agency. In this exclusive interview he shares his unique insights and explains why you should consider TikTok advertising sooner rather than later – or risk getting left behind. 
Before we delve into the detail, here are some things you need to know before reading our interview with Tom.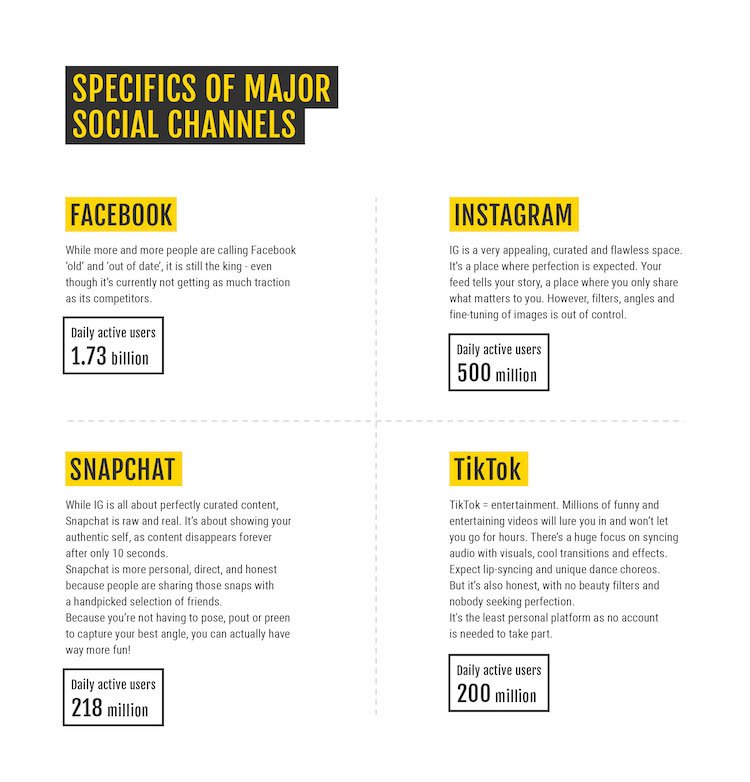 TikTok is all fun and games but – is it a place to do business? Let's find out!
Hey Tom, can you tell us how important creativity and entertainment are in TikTok videos?
I have to admit that the sheer amount of creativity on TikTok is second to none. Trend virility is a thing. That said, the vast majority of people are 'only' reproducing the currently most viral trends. Only a handful are being creative and setting the trends.
But all in all, yes, TikTok is best described as an entertaining platform. 
TikTok offers mobile app install campaigns but has ByteDance caught off all the bugs already, or is it still too soon for mobile teams to join the ride just yet?
ByteDance is proving that they know exactly what they are doing, and 'mobile-first' isn't just an empty phrase to them.
Now, I have to admit; as a consumer, their algorithm is very solid – it can tell what content you like, and lean towards it very precisely, shaping itself around how you engage with it, and what you dislike. 
When it comes to the possible virality of the content, you can have zero followers, yet reach millions of impressions if your content has what it takes.
On the flip side, it also means TikTok kills your content pretty ruthlessly when it does not have a certain quality. And, as an advertiser, this is quite bad news. More often than not have I seen my ads just dying out after a certain amount of time, as they, quite logically, couldn't compete with the hot and viral content of TikTok.
But no, ByteDance wasn't able to catch all the bugs. But is it still worth investing the money and effort into adopting such a platform despite the issues? A million times: yes.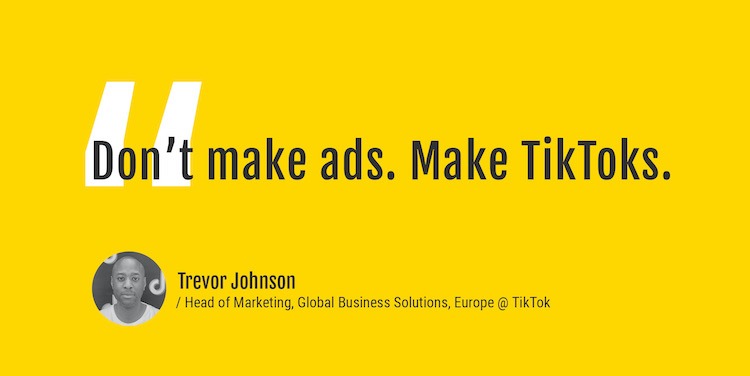 Does it make sense to retry creatives after some "down time" or once an ad is dead, does it stay that way forever?
Absolutely. To be technically correct, what's dead isn't the creative, but the ad from the algorithm perspective. 
Sometimes, a trick as simple as duplicating the same campaign will go a long way.
How many ads do you test on a weekly/monthly basis if TikTok can kill your ad in no time?
Given the massive focus on the creative pipeline on our end, we are creating 4-5 creatives every week.
Does ad copy matter at all? Compared to FB/IG ads, how much more important is the visual compared to the content?
Copy matters on TikTok, but not in a conventional way. The copy – and ideally the whole 'story' – has to be part of the whole creative development process and implemented at the storyboard stage. 
What I mean by that is having the text popping up and out in the creative itself is by far the best – and most successful – approach I have tried so far.
Examples of some TikTok creatives – https://www.distractify.com/p/tiktok-games-to-play-at-school.
Speaking about creatives, do you produce them in-house, or do you outsource them to the more established content creators?
Let me be very clear here – if you can't figure out creatives, you'll never figure out TikTok. 
Try to navigate through the platform for a while yourself, and you'll agree that the content there is completely unique. To be successful, you must be creative, significant, contextual and native and think outside of the box to even have the chance.
That said, there are a couple of ways to approach this toughie: you can either try to break the code yourself or use the help of the more established content creators on the platform. 
I have personally chosen 'the harder way'. Our company produces the content in-house because then we're able to transfer the insights and knowledge that we've gained elsewhere and apply those to TikTok. 
But it's not easy. We have to regularly rotate our creatives, continually testing and iterating to break the code. TikTok blowing up is a fact, and sooner or later, it will play a crucial role in advertising. Putting in the work and effort now will give us the first-mover/adapter advantage and a competitive edge compared to the others who are late to the party.
Who is helping you with idea generation and production, which is often live shooting compared to the majority of animation video ads on other platforms?
The creative pipeline is a two-person show – me and the Creative Director. I'm giving him the analytical input (the creative evaluation, which is based on data) and he is giving me ideas, iterations, solutions and suggestions from an artistic perspective.
Have you noticed any specific trends in what tends to perform better, such as using vibrant colors, animation vs real-life footage, etc.? Or is it generally the crazier and more outrageous, the better?
When evaluating creatives, I'm analyzing what didn't work and why. But even more importantly, I'm investigating what worked, and the reasons why, so we can learn from our successes and hopefully recreate them.
I can't say what works on TikTok because it's impossible to generalize, as every product is different. And even the same product would require different approaches across various platforms. I literally have a different go-to approach for FB, Snapchat and TikTok.
How would you describe the audience of TikTok – demographic segmentation, targeting, audience quality and purchasing power?
I guess what they say is true – TikTok consists of teenagers first and foremost. That said, I wouldn't say the audience is lacking purchasing power or is a lower quality when compared to other social channels. 
We may need to wait a bit more for the 35+ group to adapt, but that is just the inherent nature of the older generations – it takes them longer to adopt new trends. The very same was true for Facebook or Snapchat, after all.
Targeting is similar to what we are used to with such platforms as FB and Snapchat. Demographics, operations systems, devices, interests – nothing here is out of the ordinary. 
There is the fascinating field of hashtags and keywords that I have yet to crack to utilize effectively and get the most from. It seems like TikTok is trying to merge the best out of social/display advertising and search ads.
However, TikTok does lack a couple of GEOs for now, but they are adding those as we speak.
What GEOs are you missing?
Well, in my Ad Account I have no European countries in the GEO list. However, I do see TikTok ads while scrolling through the platform, so I'm not sure what shady game TikTok is playing here. Could be some direct deals, not programmatic buying – who knows?
Are you aware of any advertising restrictions? We know that you can't advertise kids apps and products in the US for now.
That's possible, but nothing I'm aware of in particular. 
Let's talk about the nuances of the top of the funnel now. How is it similar or different to Instagram (CPM, CTR, IR)?
The funnel looks generally similar when acquiring traffic from other social media channels. However, the CPM is way lower compared to Facebook, for instance (same GEOs). 
It does not mean your whole funnel will be cheaper, it's not that easy! 
As mentioned before, the creatives play a huge role here, and so having 5X lower CPMs does not mean you cannot end up having up to 2X higher CPI – such is the power of creatives on TikTok!
And as you continue optimizing your creatives, you'll see an enormous impact on your funnel. So all and all, it is tough to predict LTV, unless you have found out what works for you, established the creative pipeline and stabilized the metrics. Until then, you'll simply need to be patient.
So how the heck do you evaluate campaigns nowadays?
Well, as long as the whole product hits the goals and targets we're setting, I'm good. But to answer your question directly: each and every month, I split my whole budget into performance and R&D. Usually, the 'business definition' of the R&D budget is the amount of money I can literally burn for 0% ROI and still hit the overall KPIs. Naturally, hitting the ROI goal from Day 1 with a new partner or on a new channel is not really the UA reality.
My personal approach is to disregard the performance for a planned amount of time, spend a dedicated amount of budget, and navigate rather in the upper-funnel to look for progress and potential.
What about frequency capping? Have you noticed different behaviors when compared to FB/IG? Perhaps the TikTok users get fed up faster and need a higher turnover of ads, what do you think?
Yes, that's also one of my theories. But honestly, I'm more interested in TikTok's reach in the GEOs. And again, these numbers are changing literally by the hour, and are driven by the incredible pace of TikTok's growth. Obviously, we can't compare TikTok to FB/IG right at this moment.
And regarding the frequency capping – that's something I haven't really tried and don't even want to, to be honest. If I see the frequency of my ads is getting out of control and I need to optimize, I'd much rather rotate my creatives, rearrange the ad sets or split the audience rather than capping the frequency 'the hard way', while setting it up in the campaign. For me, that's just cutting off the scale potential of my campaigns.
Thanks for your time, Tom!
If you'd like to dive deeper into the TikTok revenue and usage statistics, we recommend checking out this article from Business of Apps.