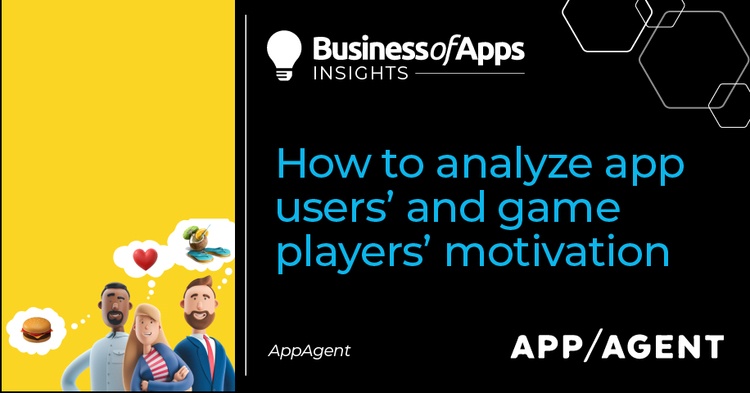 The importance of player and user analysis
According to Gonzalo Fasanella, CMO of Tactile Games, a deep understanding of players' motivators is one of the main reasons why Lily's Garden occupies the Top 100 Grossing charts in the US with about $220k in revenues daily (according to Apptica). Gonzalo introduced focus groups into the creatives process to acquire insights that otherwise won't be possible to mine from game analytics as he shared in the Deconstructor of Fun podcast. 
In the digital space, marketers tend to rely on vague demographic data believing that Facebook will find the right people for them. No matter how great today's algorithms of major ad networks are, it's still absolutely the key to understand who are your players or users, what motivates them and how they decide where to invest valuable time or even money. And IDFA deprecation negatively influencing accuracy of targeting makes this statement more important than ever before.
How to do user analysis
To be successful in the overcrowded mobile market, publishers have to grab users' attention and communicate a message that truly resonates with them. You don't want to push your ideas to customers, you simply want to make what they want, right?
These are the 5 ways how we mine motivational drivers at AppAgent:
FB Audience Insights
For non-gaming apps, we often start with FB Audience Insights. Facebook offers quite some data for several big Facebook pages so if you pick your main competitor you can learn demographic data as well as what TV series fans like, where they do shopping, what they read.If you are let's say in the fitness space, you might check Runtastic to find out their married middle-aged fans follow BodyRockTV, take part in Spartan races and often search for new challenges at Active.com.
Piece by piece you can model personas that are rich in details and truly help you to see what might drive your customers to download your app or game.
App Store reviews mining
A rather basic but powerful source of inspiration comes from reviews. If you filter haters and their complaints, you might be able to really understand what your customers like and don't like.
Interviews with customers and streamers
As already mentioned in regards to Tactile Games, making space to speak to your customers directly is hugely valuable (listen to the interview with their CMO). The biggest benefit is that you have space to dig deep and ask a lot of "whys" and clarify answers until you fully get the picture.
Surprisingly, interviews don't have to consume a lot of your time. In my personal experience, you start to spot patterns already after 5-10 interviews. Once you stop learning anything new, it's time to wrap this up and apply new insights.
The key to success here is the preselection of people you will interview. Think of a segmentation first to avoid skewed results. Now you might ask: "Where do I get those users for interviews"? You either have them already, in the app, on your Facebook or Twitch community, or you have to find them – go out on the streets, find existing groups online. Don't be afraid to approach people there with a request for a call that will be rewarded, for example, with an iTunes Gift Card.
Expert Tip: Find YouTubers and invite them for 90 minutes to your office or at least on a call. Then bomb them with a ton of questions about their POV as well as their fans.
GameRefinery
A Helsinki-based game intelligence tool came with 12 player motivations and 8 archetypes based on 600 variables they map across 130, 000 mobile games. Each game has its own diagram showing you the profile of core players for the given game compared to the category average.Together with an overview of preferred features and demographics you get a very good picture of what players of the given game enjoy. And while you cross-check a few of your direct competitors, you typically start to see patterns that can be used not only for marketing purposes but even game design itself. The downside of the GameRefinery is that Player's Archetypes is a paid feature and it's focusing on games only. However, it still could serve as a great foundation for your own customer surveys and interviews.
Quantic Foundry
A market research company focused on gamer motivation. Players can fill a 5-minute survey to get their own gamer motivation profile. The outcome for you is pretty similar to GameRefinery, a visualization of motivators with a detailed breakdown helping to understand the details of your gamer profile. If you want to start quickly, ask the game design lead and marketer to fill the survey from the perspective of core players and then compare results. Often it's interesting to spot the differences between both views and discuss them.
How to apply learnings into a creative strategy
The hardest part comes only now – to find the intersections between results of the research. For me works to go through the inputs and enrich the basic picture of a player with additional layers of characteristics that fit together. Here's how the final user profile looks in my head:

This mental process leads to outlining 4-6 main motivators. Once you have them mapped out, you move to the next step: to define visual elements of your app or game matching these motivators. 
User analysis example
Two examples for you to better understand the concept of motivators in practice:
Gaming
For Clash of Clans, we have identified several motivators using GameRefinery framework such as "Social – Competing Against Others" or "Management – Strategic Planning". One of the strongest motivators is the feeling of progression. The store listing or the mobile ad should therefore focus on demonstrating how the village evolves from nearly a plain field into the highest town hall with the most robust defense. Here you can see a successful ad creative by AppAgent playing with motivator of progression with an exciting twist.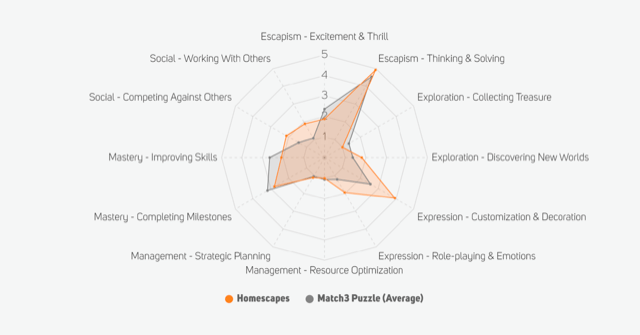 Non-gaming
People looking for a new job want to feel useful, that they contribute to the company that appreciates them. The ad AppAgent's creative studio developed touches the emotions they might have in the current job and quickly shows that satisfaction is all about finding the perfect match.
Closing remarks
Companies are often obsessed with focusing on the competition but they should rather focus on the customer. If you find what motivates them, it's easy to excite people and turn them into customers. 
Don't settle with quantitative data only, qualitative research and knowing what moves people will give you a massive competitive advantage.