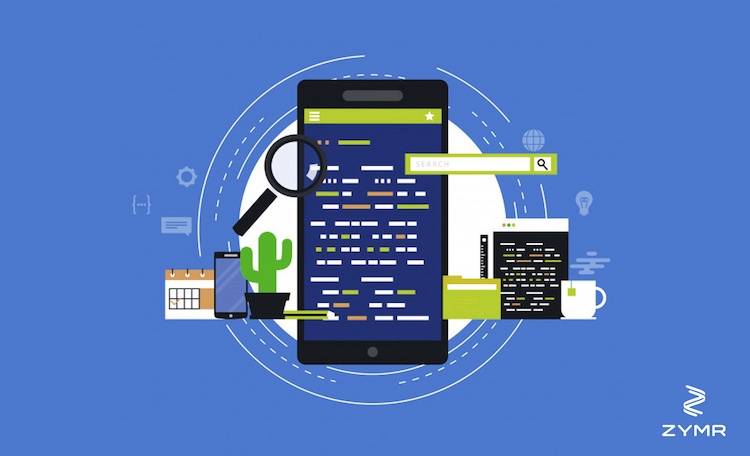 Mobile App testing is one fast-paced industry being driven by constant evolution. Businesses and individuals globally have started embracing smartphones as their primary tool of communication.
Every mobile app and website released in the market is required to be "rock solid" in performance and appearance. This means the process of thoroughly testing the app is quite necessary before the launch because you cannot expect your end users to forgive you for even the most inconsequential issue. The slightest error in the functioning of your mobile app can lead them to switch to a different application, possibly your competitors, immediately.
With users getting critical and highly concerned of performance and user experience, you should ponder upon addressing key mobile test challenges, which if left unaddressed, can sabotage your company's mobile strategy.
Operating System Fragmentation
The latest models of mobile devices observe frequent OS upgrades, which if not updated on time, can cause complications in the functioning of the app for the end user. The mobile apps need to be in sync with the fresh updates to be able to grow compatible with the changes implemented on the platform. Making the mobile app highly compatible with upgrades on different operating systems such as Android and iOS is quite a challenge.
Device Fragmentation
Device Fragmentation arrives in course due to the availability of various models. It is counted as one of the most complex facets of the testing matrix due to its countless permutations. One cannot ensure if the same app that has been successfully tested for functioning on one platform will work as smooth on another device despite hailing from the same product family. This because CPU, memory, OS optimization, screen resolution, etc., could be different.
Advanced App Testing Tools
The availability of numerous highly advanced application testing tools in the market can become quite confusing for testers. Selecting the right set of tools for nailing the accurate results becomes a hard nut to crack.
Security

The end users share personal, critical, or sensitive data on your mobile application, which makes it imperative for you to take strict security measures to ensure the privacy of data. Testing your app on a secure and private cloud server provides the required access to the testing team ensuring there are no chances of data breaches. This step will help you identify security vulnerabilities and concerns faster. Successfully fixing these issues before production can help you save a lot of money. Bug fixed in pre-production phase saves more cost compared to fixing it in the post-production phase.
User Experience
The fate of your app heavily depends on user experience. The screen at the display for the user is limited. To maintain the interaction between the user and app succinct and effortless for the end-user along with being able to display all the necessary information at the same time is a challenge. Readability, processing time, color combination, font size, touch speed, etc., are some of the factors that can play a major role in messing up the user experience.
Performance
A lot of apps tend to run in the background hence consuming CPU cycles, which ends up draining the device's battery and affecting its overall performance. While creating apps, the developers need to use the best practices to keep power consumption at an optimum level. Thorough testing should be done to discover unnecessary leakage and getting them fixed before the app's final release.
Carrier Testing
If you're targeting the release of your app worldwide then you shouldn't neglect the presence of multiple networks like 2G, 3G+, 4G, LTE, and Wi-Fi. Your application should be compatible with all these networks and keep performing without encountering any glitches.
Mobile app testing can be quite complicated. It is a different level of a ballgame. The field requires a complete knowledge of QA and testing methodologies; deep understanding of several areas such as user experience, technology, hardware, and stability. You shouldn't be relying on anyone having a lack of experience in the field.
At Zymr, we leverage an agile approach to bring business value to your solutions through our premium quality app testing services. Our particular strength is to perform testing in cloud environments. Bringing in the contemporary methodologies and tools with well-developed QA approaches, we are known to wrap up the most complex projects within the assigned budget and time-frame along with delivering results that satisfy our clients and their customers.
Looking for a reliable app testing partner? Zymr can help.
Feel free to contact Zymr's software testing experts at hello@zymr.com.