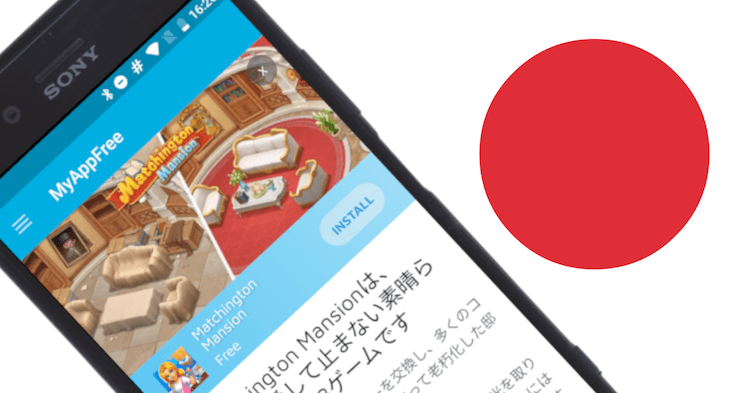 Japan's mobile app and games industry is considered one of the strongest contenders in the global market. According to the most recent data, 46% of Japan's app users and gamers (almost half of the smartphone users) are willing to shell out money for the games they like, with the average person spending $371 last 2018. To give you a point of comparison of how huge the market is in Japan, the average spend of a user in the US is only $77 in 2019.
The mobile gaming category in Japan dominates the non-game apps, raking in 5x the revenue. Although the Japanese are more likely to spend money on games, the focus of developers should be locked on the non-gaming app category because its growth is projected to increase by 14.3% every year, in contrast with the mobile gaming market growth of only 4.8% annually.
Take for instance, in July of 2019 the top-grossing non-game app netted almost $28 million in revenue from user spending, it was the app LINE Manga.
Despite the impressive numbers, it can be quite challenging for outsiders to wade into the Japanese app market. The Japanese have a preference when it comes to their mobile phone design and therefore most smartphone brands shift their focus towards developing phones for their domestic audiences. Additionally, one needs to be educated and aware of the rich culture in Japan to have greater chances of penetrating the market.
Japan Mobile Apps Cost Per Install
Japan is expected to continue its upward trend as an apps market for mobile gaming and non-gaming, in the world. It has punched well beyond its weight as far as mobile consumer app spend at approximately $14 billion. The spectacular increase in smartphone installs will drive the CAGR for Japan's app space to a projected 8% growth for mobile games, and 15.2% for non-gaming apps; this is according to App Annie's Forecast: 2017-2022.
Japanese app consumers are astute, engaged, and for mobile marketers intending to run a campaign in Japan – Japanese smartphone users are ready to spend. Although the Cost Per Engagement is high for the Japanese market, it's well worth the investment because users who download the apps most likely end up registering and subscribing for a service.
Some of the figures for CPI on each app top trend app category:
Finance Apps
There is a shifting trend in Japan towards cashless transactions. Even the Japanese government is pushing for regulations in support of mobile payments. Now, Japan has warmed to the idea of using smartphones to manage their finances and purchases.
Average Cost per install: $7.56
Utility Apps
There is minimal data to suggest that the utility apps in Japan are majorly popular, but according to the global app market data, an estimated 96.36% of smartphone users have at least one utility app.

Average Cost per install: $5.18
Gaming Apps
Japan is a haven for gaming app developers. In fact, it holds the title of being the second-largest mobile games market in the world. In this market, a staggering 46% of the players pay for in-game purchases.
Average Cost per install: $5.16
Entertainment Apps
With Japan opening its doors to video streaming giants, Netflix and Amazon Prime, the entertainment app sector is guaranteed to flourish. Japan also lives for streaming apps, where idols, anime characters, and voice actors can share snippets of their performances.
Average Cost per install: $3.98
Shopping Apps
As Amazon continues to expand its reach, Japanese brands have begun to adopt a similar model to this eCommerce giant. Now, more and more Japanese people prefer the more convenient alternative of shopping online than going to physical stores.
Average Cost per install: $3.59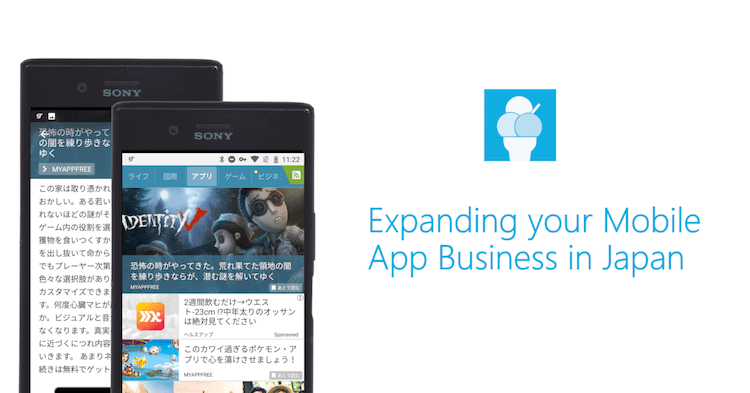 The main concern when attempting to penetrate the mobile app market in Japan is language adaptation. In a 2019 survey, Japan ranks 53rd among 100 non-English speaking countries. Apps would have to be developed to cater to the non-English speaking population that dominates Japan. 
Next, culture would need to play a big part in the development of the apps, because it is such a huge part of the Japanese people. It also adds extra flair when you use familiar animation techniques. Japan has a very particular art form from traditional to modern. Incorporating this in games and apps will draw more Japanese audiences.
Finally, you need premium traffic sources and an effective advertising approach to this peculiar country and audience. This last step takes a lot of time and effort, but without a proper advertising activity it's not possible to succeed in such a competitive market.
If you are looking for a hassle-free advertising solution in Japan, MyAppFree can be your best chance. As an official partner of Sony Mobile (more info here), the company offers exclusive native placements for Apps and Games in Sony branded applications. This means to get featured by a Japanese Top Brand, that counts millions of Japanese active users even today.
If you want to learn more about the solutions that myAppFree provides through Sony devices and all their premium placements, visit www.myappfree.com or contact them at info@myappfree.com.
Looking for a new job? MyAppFree is hiring! Don't miss the opportunity to join the team. Learn more here.