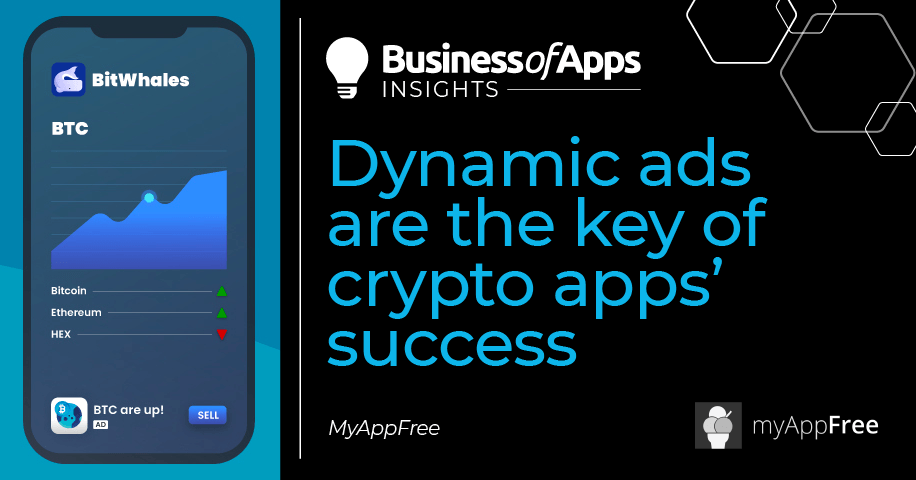 Cryptocurrency and NFTs have taken the world by storm. Never have this many people been interested in investing in blockchain currencies. According to Apptopia, in early 2021 alone, the Crypto user base doubled from 106 to 203 million. As a trading platform, it is now more important than ever to make your move and secure your place in the market before all the good spots get taken. Considering the digital nature of blockchain and the fact that Crypto apps increased in popularity by 902% year-on-year during the fourth quarter of 2021, the best seats to conquer are in the app stores.
Data from Sensor Tower shows that FinTech apps increased their market share in the app stores by nearly 300% last year. This massive increase in interest comes with a uniquely engaged user base. As reported by Apptopia, compared to other stock trading apps, Crypto apps have a relatively high retention rate of 32% and a stickiness ratio of 33%.
Global crypto app downloads 2017-2021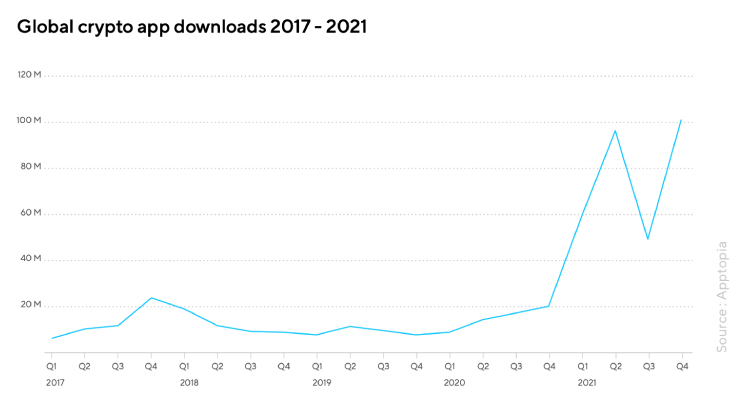 Source: Apptopia
These developments show promising opportunities for Crypto apps in the upcoming years. But those who want to reap the benefits of this positive evolution need to keep in mind that they will not be the only ones. Now that the interest in Cryptocurrencies is rising, so will the competition. Making it more important than ever to maintain customers and invest in a good user acquisition strategy.
MyAppFree has proactively invested its efforts in providing unique inventory access to its mobile advertisers, helping them to recruit the users they need based on their app category. With FinTech being one of their main verticals, MyAppFree is continuously looking for ways to optimize its services for Crypto advertisers.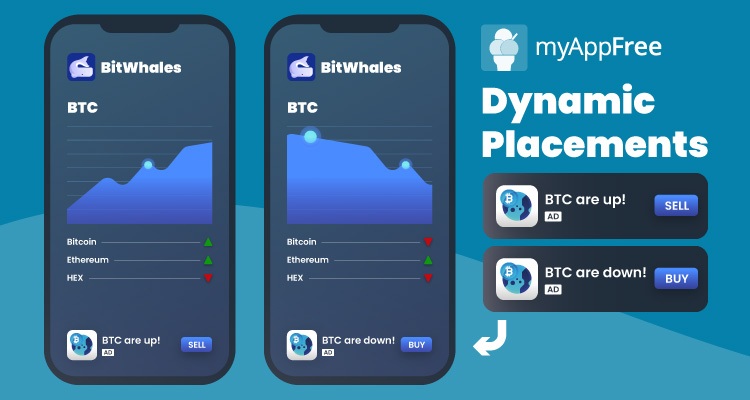 Recently, the company released the app BitWhales, a Cryptocurrencies tracker specifically designed to expand its FinTech community and acquire Crypto first-party audiences. Users of the app can easily monitor their preferred currencies and get shown dynamic advertisements based on the trend of a particular asset they are interested in. By interacting directly with the Crypto community, MyAppFree collects first-party data and insights and provides unique inventory access to its mobile advertisers.
Crypto campaigns that appeared on the app BitWhales or other dynamic placements from MyAppFree had an average of 19.3% of the users completing the KYC process and a purchase rate of 11.2%. According to MyAppFree, they achieved such results by gaining a more in-depth understanding of the customer journey. By performing customer research, MyAppFree was able to map the journey of Crypto app users and gain a deeper insight into the target group. Confirming a significant increase in demand for FinTech apps among their user base, MyAppfree decided to improve its strategy, evolve its acquisition, and go after premium users.
Crypto campaigns KYC completion and purchase rate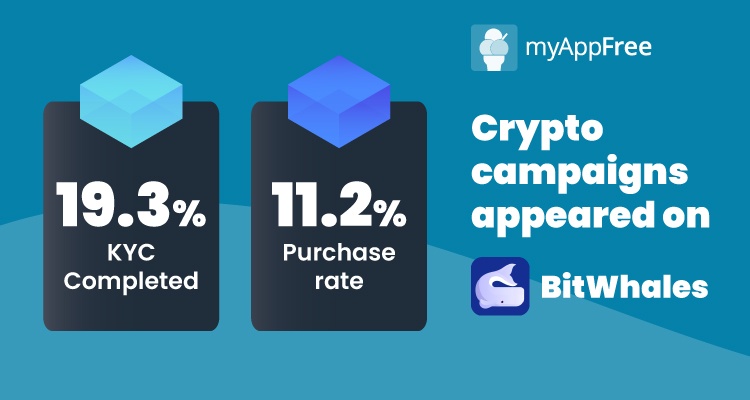 Source: myAppFree
The engagement and lifetime value of premium users turned out to be much better, resulting in a substantially higher ROI. After downloading BitWhales, users got selected for a post-install survey resulting in some interesting insights. In general, the attitude towards the stability of cryptocurrencies is positive:
only 34.3% of the users still see investing in digital currency as a gamble;
a significant percentage of users (48.6%) are considered experimenting users, meaning their transaction history is less than two;
32.8% of the users are seen as highly involved as they check their balances several times a day.
An interesting endnote on the survey, overall, respondents indicated that their interest in Crypto grew after downloading BitWhales, making them more open to discovering new FinTech technologies. 18.4% of the users even implied that they are more willing to invest in digital currencies right away.
Crypto apps post-install survey results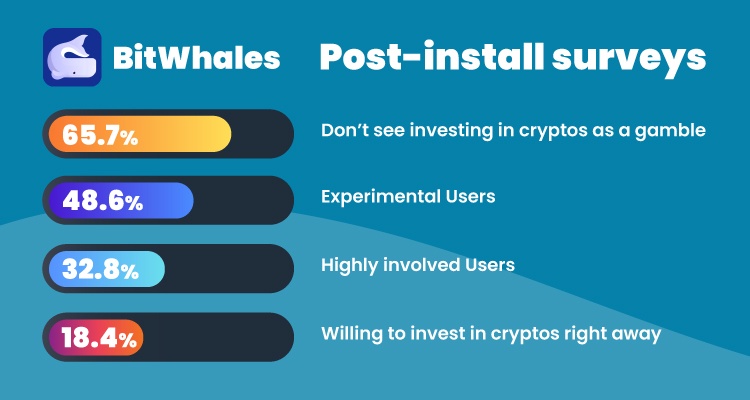 Source: myAppFree
By leveraging the advantages of the dynamic Crypto app market and revising its services to exceed the expectations of its advertisers, MyAppFree managed to make significant growth and secure a spot in the AppsFlyer Index.
AppsFlyer, the marketing measurement and experience platform, released the 14th edition of its Performance Index, ranking the top media sources in mobile advertising. MyAppFree managed to reach sixth place on the global growth index and even ended up in the top three for North America. The company proves the success of its strategy, which includes offering specific traffic sources with optimized placements and ad formats and gaining valuable insight into its customers.