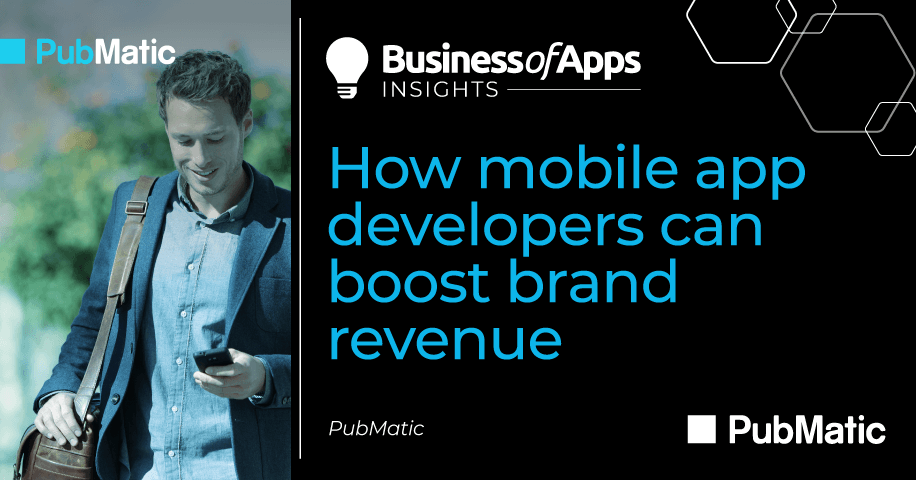 Gaming and utility app developers, who generally focus on driving revenue via ads for downloads, have an opportunity to increase revenue by attracting brand buyers – without sacrificing any performance ads for clicks or installs.
Instead, publishers can add another layer of placements specifically for brands. App developers that already work with a mobile monetization platform should start by asking, "What mix do you bring of brand demand versus performance demand?" While app publishers may have previously focused on performance monetization, they should be looking at brand spend, too.
This post was first published on pubmatic.com.
Here are five ways publishers can appeal to brands and do just that.
Optimize mobile inventory for brands
In a challenging economic environment, brands and advertisers are pushing for budgets to work harder, and for media to be more accountable. Supply chain transparency and Apple's App Tracking Transparency (ATT) have disrupted how the industry operates. Adopting app-ads.txt and enabling open measurement SDK (OM SDK) support have become basic brand monetization requirements for app developers.
To strengthen brand demand, publishers must think about brand buyers' goals and KPIs, and optimize their app inventory accordingly. That means improving on brand safety, as well as finding opportunities to help brands achieve such key metrics as click-through rate, video completion rate, and viewability.
Incorporate exit screen placements
Game and utility publishers should also create new placements to appeal to brand buyers and capture more revenue. Of course, these placements should be where advertisers can capture user attention without interrupting the gaming or utility environment.
Examples include exit screen ads, where apps can display an interstitial video, or out-stream video to users after they have ended play but before they have exited the app. This is ideal as a placement created specifically for brand spend in a less-interruptive format.
Embrace more video
Game and utility publishers may already be applying banner ads as part of their strategy to attract brands. But brands also love video, and a strategy embracing video ads can drive higher eCPMs than banners. Interstitial in-game ads are another option. They are designed for upper-funnel consumers, which fall into the brand strategy bucket. In other words, a display-only strategy for brands is not enough. The additional tactics outlined above can help capture more brand dollars.
Consider dual bid native placements
Let's consider native advertising, which until now has been considered a performance placement because it leads to a click or action. However, native placements that aren't filled can also be taken up by an out-stream video ad, which turns a performance placement into a brand placement. Publishers can apply a "dual bidding" strategy to call for both native and out-stream video bids to maximize the fill rate of the placement.

Upgrade to programmatic placements
Until recently, intrinsic in-game ads have been static, but thanks to the IAB and standardization of measurement, there are more programmatic opportunities being opened. This allows publishers to alter placements based on user preferences. And, naturally, the result is a better experience than a static placement. What's more, it also gives brand buyers an opportunity to engage with users during a gaming session above and beyond the existing performance strategy.
Download the guide and tap new revenue for your app today.