If you're looking forward to building an application for your business, it is quite evident for you to be willing to know what the app development will cost you. The answer depends on various factors. Cost of app development heavily relies upon the scope of a project, the built (Android vs. iOS), the approach of development (hybrid vs. native), and the desired time to market amongst many other. 
Based on our experience working with global clients, we have outlined the main factors that impact the cost of app development. These are the points which you must know before engaging with a firm while shopping for a business quote. Understanding these factors right from the start can help you fetch a more accurate estimate and save money and time in the long run. 
Team Composition
While you may offer more preference to the functionality and features of an app (which is not a sin by the way!), you cannot dismiss an influential factor, The App Development Team. Most application development firms prefer outsourcing a team of highly proficient and experienced individuals to build their apps. This team includes a project manager, Android/iOS developers depending on the size of the project, a backend team for creating required APIs, UI-UX designers, and quality assurance engineers. There are times when the admin panel is also expected to be included in the team. In short, outsourcing or hiring a team for app development creates an impact on the cost of development. 
Market Research, Analysis, Planning 
The market development team conducts a detailed go-through of the project and identifies the necessary project requirements. They also perform a comprehensive study of the similar apps available in the market developed by competitors. It is crucial to gather quality data to fetch a clearer picture of the market scenario. Comprehending the scope, functionality, features, and development timeline of an application are the key factors driving the cost of an app. Thus the market research team collects relevant data based on which the development team chalks out the proper strategy needed to execute the project. 
Choice of Platform 
The burgeoning number of app-powered devices has made it quite challenging to choose the best-fit platform when building an app-based experience. One can design and create apps for IoT products (connected TVs, smart cars, home automation, etc.), traditional mobile (iOS, Android, Windows Mobile), messaging platforms (Slack, Messenger), AI-powered virtual assistants (Google Home, Alexa, Siri), and even VR apps. All of these platforms mentioned above require different levels of approaches for designing and engineering user experience. Hence, determining whether your app should support Android, Windows Mobile, iOS, or all three, helps in estimating the development timeframe and therefore cost. 
Lastly, you also need to decide whether you're willing to invest in a hybrid app, i.e. part web and part native app (having one code base implemented on various platforms) or a native app, i.e. fully responsive applications installed on devices. Compared to hybrid app development, native app development is typically more expensive. However, the result offers more high-end custom-designed features and better performance.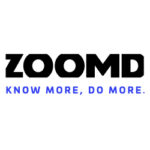 API Integration 
Applications usually have several third-party APIs. They keep interacting with them consistently, especially at the enterprise level. In such case, periodic maintenance of APIs is necessary whenever changes are implemented on any of these applications. Let's take Facebook, for instance. In 2016, Facebook updated its API version four times. So if your app is integrated with this social media giant, you would be required to update your application to accommodate the newly introduced changes. Besides, most enterprises will keep expanding the number of APIs an app comes across in its lifetime.  
Features and Functionality Implementation
The implementation of features and functionality is another significant criterion that holds a massive influence on deciding the amount you will have to spend on the app developers. There is a broad spectrum available out there when it comes to incorporating apps with features. The requirements of the app and the client decide the implementation usually, and it largely depends on the type of app you are building. For example, if you're developing a banking app, then it's necessary to include premium security features; hassle-free methods for money depositing, online transaction, account opening, and so on.
Additionally, the app also needs social media integration such as Facebook, LinkedIn, and Twitter. Majority of applications are GPS connection enabled and have a geo-fencing facility. The more feature-rich the app is, the most costly the development will be. 
Application Data Security 
Assuring robust data security of an application plays a central role in the docility of app development. Application data security shouldn't be handled carelessly. If an app is ready for the market, but the security concerns remain unresolved, do not proceed further with the launch. It is essential to assure the security of passwords, user data, and various other data linked with the application usage at every step. This may come out as an expensive and time-consuming chore at first. However, it is crucial to note the importance of mobile app security to offer a seamless and desirable user experience. 
If you fail at achieving necessary security checks into apps, you may encounter a major malware attack, system attacks, viral infection, or security gap, rectifying which will end up costing you much more compared to the installation of a solid security plan in the first place. 
Localization  
The total number of markets in which you are planning to launch your app holds a considerable impact on development costs. Moreover, it's not just about your app supporting various local languages. Localization of languages can drive the cost of your project higher for sure. Every region may invite different app store requirements. These may also include the process of how you gather and manage the user data, for example, GDPR in Europe. 
Customer support is also one factor in localization you mustn't forget. You'll require more amount of post-launch for supporting more regions. One excellent approach to mitigate some launch costs would be to have app development in a modular way which allows you to add more languages and markets post the launch easily. This approach is known as internationalization, which actively pays the path for localization. While it adds a little bit of up-front cost, it will help you launch your application quickly into the biggest market so you can start collecting feedback from your target customers more quickly. 
So now you are aware…
A larger investment to your app development will likely end up delivering a more successful and intuitive product having the longevity that remains true to your vision. In which case, choosing an app development firm with a proven track record will offer you the security and assurance that your hefty investment will ultimately pay off. 
Partner with Zymr for your app development requirement and drive business growth.