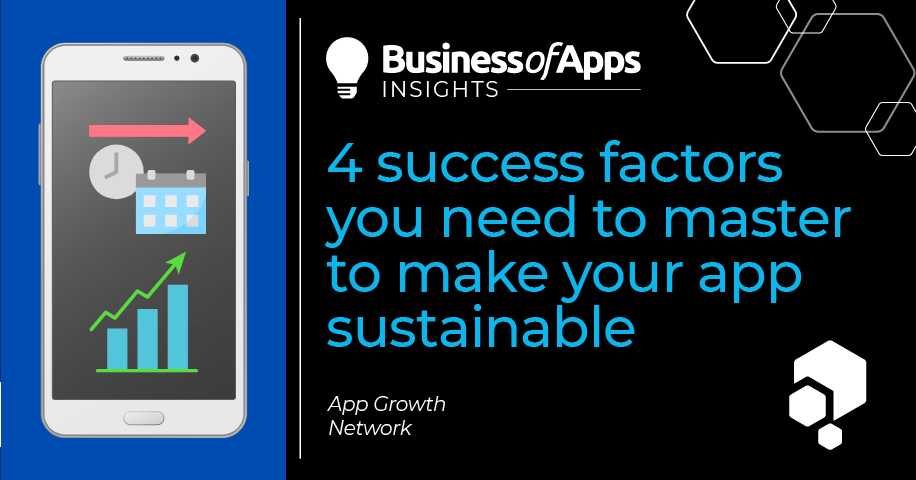 As an app marketing agency, it's our job to help apps overcome challenges and achieve long-term app success. And the reality is that there are as many conditions of success as there are types of apps in the app stores! There simply isn't one right way to do it, or any cookie-cutter approach that ensures that your mobile app will be sustainable in the long run.
But, there are trends and best practices that will increase your chances of developing, scaling and sustaining a successful app product.
This article was first published on appgrowthnetwork.com.
How do we know?
One, we're a team of app marketing specialists with decades of combined experience in the mobile industry. Two, we're fortunate enough to work with and collaborate with some of the most brilliant minds in the business—from app founders and developers to industry tool CEOs, product managers and UA professionals.
So, to help you along your own app success journey, we've gathered some key tips to point you in the right direction.
Here we present our compilation of the 4 success factors you need to master for app sustainability.
For an insightful video featuring the app industry experts themselves, watch our highlight reel!
Know what your target users want/need
As mobile marketers, we hear this time and time again: It's all about the user!
Yes, you need to spend time developing an awesome product. But you must ask yourself: How do I know if my app product is truly great?
Answer: If people love it, use it and tell their friends about it!
Here's how to know what your users want:
Listen to user feedback
Getting direct feedback from users can be tricky but one way is by encouraging app store reviews and paying attention to them. If users don't like a feature or an update, they'll let you know!
There are also ways to gather general feed like brief in-app surveys and customer feedback widgets.
Look at the data
The beauty about using mobile analytics tools is that you don't need to rely on users' direct feedback to know what parts of your app are working or not working.
By understanding the app customer journey—seeing where they most engage, drop off, churn—you have a reliable road map of insights pointing to the parts of your app that need re-evaluation.
For example, if most of your app users are dropping off after the "first app open" in-app event, then it's time to look into optimizing the app onboarding process. Is it too complicated or asks for too much upfront information? Make sure you're taking an honest look at the data to figure out how to resolve the issue.
For our business app client, Keap, we used behavioral analytics data to optimize their onboarding process which resulted in a 15.1% increase in conversion rate within the first month and a decrease in churn rate from 30% to 25%.
Keap onboarding flow data resulting in 15.1% conversion rate increase after optimization

Source: App Growth Network
Test new ideas
As you're looking into solutions to eliminate the customer journey roadblocks, the right solution isn't always clear. That's why testing is so important.
To fix early retention churn and increase user retention numbers, test different onboarding flows and see what the data identifies as the winning approach. To improve ASO user acquisition and increase app downloads, you might test your app icon or screenshots.
A/B app icon test winner for meditation app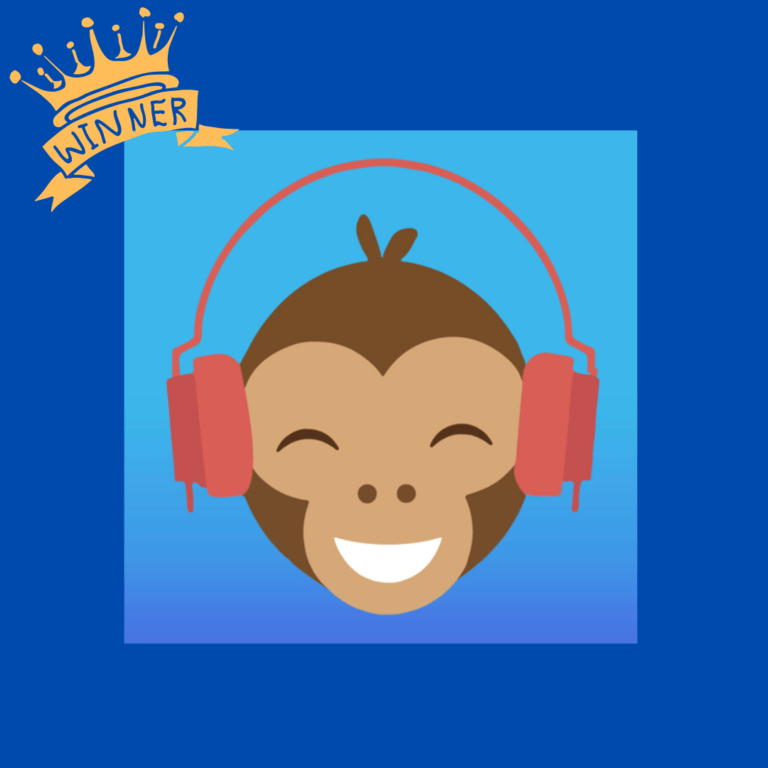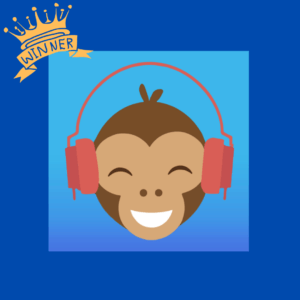 Source: App Growth Network
Whatever you try—test, test, test!
"Start with the customer, continue with the customer, end with the customer—it's all about the customer. Continually test everything that you do. Our app has changed a number of times based on ongoing feedback we get….don't be afraid to fail fast, challenge the status quo but, ultimately, listen to your customers."
Eugene Varricchio, CEO of Franki App
(App Growth Show podcast episode: Using Innovation to Take on Traditional Apps)
Create a remarkable app product
So here's the chicken-and-egg situation: Is it the product or users that determine app success?
In the end, they're all inter-related and the bottom line is that it's important to get both right!
Here are ways to make sure your app product is set up for success:
Build immediate value from your app to your users
From the start, make it clear to users why they should download the app, what it's for and why it's useful for them. This impact should be felt right away so that they'll come back.
Build long-term value for the user
After you've convinced a user to install your app, now you need to make sure that they'll come back over and over and know what it is about your product that drives that repeated behavior.
Whether that's providing fresh content or updating features, know how your users' behavior and feelings change over time so that you can keep them engaged for the long haul.
Solve a problem
For the most part, users want apps that solve a problem or enhance their lives in some way.
Whether that's helping them stay organized and productive or motivating them to accomplish their health and wellness goals, your app must effectively serve a purpose that matters to them and do it better than your competitors do!
"You need to start small. Focus on your product to make sure you have a great product-market fit. If you go too fast and try to scale something that doesn't have the product-market fit, you probably won't succeed or ever be able to achieve your KPIs."
Simon Alex Bérubé, Founder of BetterSleep App
(App Growth Show podcast episode: How to Build & Launch the next Revolutionary App)
Implement an app marketing strategy
For ultimate app growth success, you'll need to have an efficient app marketing strategy in place. Depending on your type of app and the resources you have, your app marketing plan will ideally include both organic and paid tactics.
When analyzing your app's marketing, make sure your strategy incorporates the following:
Meets your app business goals
Everything you do from a marketing perspective should be tied to one of your top app KPIs. Tracking the performance of your campaigns through a mobile attribution tool is the best way to ensure that you're not wasting any valuable time and/or dollars!
Business metrics may differ depending on the type of app you have but some of the major ones are lifetime value (LTV), cost for acquiring a user (CAC) and return on investment (ROI).
Tracking and A/B testing
No matter what channels or advertising platforms you decide to use for your app marketing efforts—whether that's Apple Search Ads, Facebook Ads, Google UAC, influencer marketing, or any combination of these—you need to test and track what's giving you the best return on ad spend.
This includes A/B testing many parts of your communication—including ad messaging, creative concepts and executions, incentives that are offered, and pricing.
"In the early stages, your budget should be focused on creating a really great product that retains users, that people pay for, that people pay for and, ultimately—if you can get your users to be amplifiers—you're going to get ahead of the game. After you accomplish all of these steps, you do need to invest in marketing to get to the next level."
Mark Loranger, CEO of Braavo Capital
(App Growth Show podcast episode: 4 Steps to Supercharge User Acquisition)
Monetize to boost app revenue
App developers are in the app business to make money. Whether that's the main goal of the app or not, all apps need revenue or some kind of income source to survive.
Ways to monetize a mobile app include:
Freemium: With this model, users download the app for free and have free access to several features, but are then required to pay a subscription to access premium features.
Subscription: Usually accompanied by a free 7 to 14-day trial period, users must pay a monthly or yearly subscription to have full access to all of the app's features and content.
Paid: Some apps with a very specific use, like a calculator or measurement app, benefit from offering a low, one-time purchase price for the user to pay upfront for permanent access.
In-app Advertising: apps position themselves as completely "free" and monetize by serving in-app ads. The most popular ad formats include banners, video interstitials, native ads, rewarded videos and playable ads.
While there are options for monetizing a mobile app, the growing trend in app monetization is the paid subscription model. More and more apps from all categories, from health and fitness to business and finance—even games—are transitioning to the subscription model.
Of course, it's crucial to optimize every stage of the app user funnel first in order to reach the monetization stage. But it's just as critical to get users to this point and be successful when you do!
"Subscription optimization is more important than ever now. Retention optimization, getting those users to begin with—all those steps are critical to making money in 2022."
Ariel Michaeli, Founder & CEO of Appfigures
(App Growth Show podcast episode: Retention Optimization & the Key to Increasing Revenue)
Final Thoughts
While this isn't an exhaustive list of everything required to have a successful app, it certainly encompasses many of the key steps you need to take.
To recap, the steps include:
Knowing what your target users want and/or need
Creating an unbeatable app product
Implementing an effective marketing strategy
Monetizing to boost and sustain app revenue
We know it's a lot to take in and that having a winning app in today's increasingly competitive mobile space is far from easy. If you're looking for experienced partners to help you in your journey, please don't hesitate to contact us for a free app evaluation. We're here to help!