Portable North Pole is a Christmas app loved by families all around the world. The app provides magical personalized videos and live calls from Santa Claus. With more than 10 million app downloads and 4.7 ratings, it's a true holiday marketplace leader.
As you might imagine with a seasonal app, the peak opportunity period is more specific – and shorter – than for most mobile apps in the app store. This puts considerable pressure on the Portable North Pole team to achieve their target ROAS in an abbreviated amount of time. Not to mention that the pandemic spurred a new wave of competitors offering virtual encounters with Santa Claus.
The PNP team partnered with our team of App Growth Network professionals to meet these challenges. Launching and scale high-performing campaigns globally, acquiring new users in four different languages in over 20 countries, and increasing brand awareness to potential new users was no small feat.
What were our app growth results?
6x ROAS (Return on Ad Spend) at the peak of the campaign
220% increase in app downloads
100% budget scaling while maintaining 3x ROAS
1+ million new users globally in 3 months
2M+ impressions globally
"Thanks to AGN's experience, knowledge, and dedication to our account, we had one of our best years ever."

Bryan Blend, Marketing Director, Portable North Pole
How did we achieve these results?
Optimized Google Ad Campaigns
In the first month of the campaign, we scaled the monthly UAC budget twofold, increased the revenue significantly, and acquired 1 million new users. We kept the cost per customer acquisition stable while scaling the campaigns.
For the six top-performing countries, our client was outperforming past conversion value figures. This graphic shows revenue in 2020 with AGN vs. the previous year with a different agency.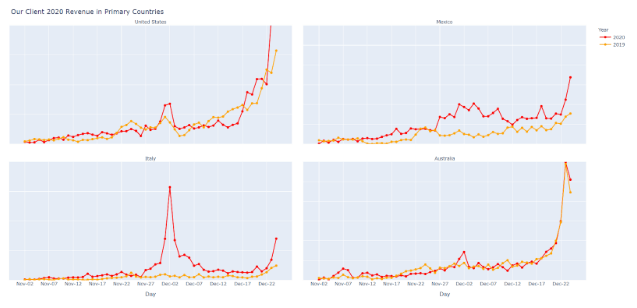 Revamped Facebook Ads Strategy
We ran Facebook ad campaigns globally in four languages, which strengthened PNP's position in key markets. The segmentation of campaigns between web and app, broad and narrow, local and worldwide, assured the full coverage of PNP's brand in front of potential customers with over 2M impressions globally.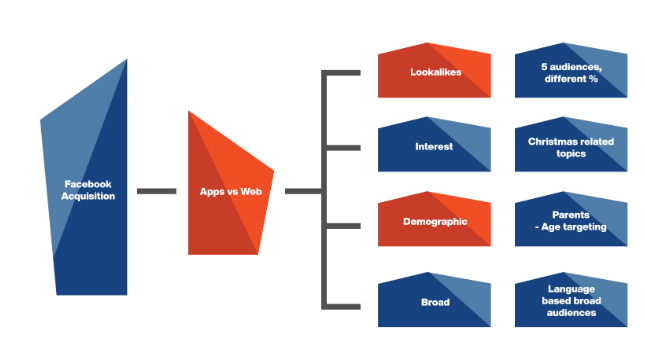 Amount spent in relation to CTR (Click Through Rate).
As we went on testing and found our winning audiences, we increased our budget steadily while also achieving 15% growth in CTR.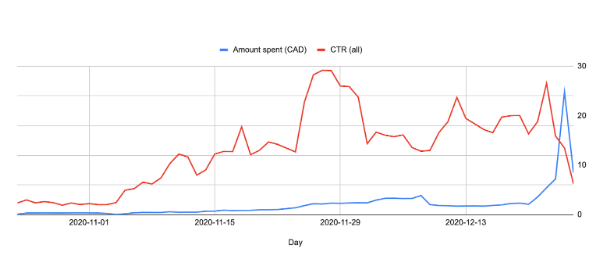 Amount spent in relation to CPA (Cost per Acquisition)
The same reflects on the costs per result over time, although our main focus was on ROAS as a metric, including the higher CPA campaigns with higher ROAS.
By continuously testing and improving our mobile app targeting, we scaled the number of app installs while keeping a healthy install to purchase ratio.
Automated & Scaled Apple Search Ads (ASA)
With our ASA strategy, we increased app downloads 220% from non-branded terms and improved the conversion rate by 15% by optimizing the best performing keywords.
Performance marketing on Apple devices was more challenging than before because of the incoming iOS 14 update, depreciation of the Identifier for Advertisers (IDFA), and an increasing share of users with enabled Limit Ad Tracking (LAT). Yet, we fought past the challenges and found success with alternative solutions.
Final Thoughts
The holidays are a cherished time and the AGN team was proud to bring Santa's magical touch into the lives of so many families around the world. Not to say that it was easy, but with a creative approach – and lots of perseverance – we helped make Portable North Pole the leader of the pack.

To read more specifics about the methodology behind our success, you can find the full case study here. If your mobile app business goals could use a magical touch of expertise from a dedicated team of app growth experts, please don't hesitate to contact us!