The online travel booking industry was one of the hardest hit by the coronavirus pandemic, with some apps reporting more than 70 percent less traffic and bookings than 2019. 
The situation steadied itself somewhat in 2021, although most apps and agencies still reported lower figures than in 2019. And outbreaks continue to hinder travel in some countries. 
Booking Holdings and Expedia Group are the two juggernauts of the online travel booking industry, and account for about 60 percent of all travel bookings in the U.S. and Europe. Airbnb is the new-ish competitor, its opening of people's homes to vacation and tourism is seen as a direct threat to the hotel industry.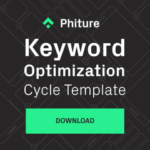 One of the ways Booking.com and Expedia have managed to maintain their market share is through the acquisition of competitor websites and apps. Booking owns Priceline.com, KAYAK, and Agoda, while Expedia Group has Orbitz, trivago, Travelocity, and Vrbo in its portfolio. 
Another way is through the expansion of travel services offered. Both Booking and Expedia have branched out into flights, car rental, experiences, taxis, and cruises. The model is similar across the platform, with the app receiving a small commission for each booking.
The aim is to be a one-stop destination for a holiday, similar to how travel agencies of old would organise the flight, transport, hotel, and events in a packaged holiday.
Airbnb has started this augmentation as well, with the introduction of Experiences in 2016. It also started to promote long-term stays in 2020, in response to the pandemic halting short-term travel. Transport and co-working services may be next on its list.
Even though Booking, Expedia and Airbnb are the three main platforms, there are others, such as Hopper, Hotels.com, Skyscanner, TripAdvisor, and Trip.com, which compete in one area (flights for Skyscanner; Hotels for Hotels.com) or run a similar one-stop shop for all things travel like Booking and Expedia. 
We have collected data and statistics on the online travel booking market. Read on below to find out more.
Top travel apps
Title 1
Title 2
https://www.businessofapps.com/data/airbnb-statistics/
Airbnb
Opening up second homes and spare rooms to tourists has changed the travel industry, and Airbnb has been at the front of this new type of short-term lodging.
https://www.booking.com/apps.en-gb.html
Booking
The largest online travel agency by booking volume and revenue, responsible for 25 percent of all hotel bookings worldwide
https://www.expedia.co.uk/travel-mobile-app
Expedia
The other major online travel agency, which alongside Expedia operates the Orbitz, trivago, and Vrbo brands
https://www.businessofapps.com/data/hopper-statistics/
Hopper
A newer flight and hotel booking app, Hopper was the most downloaded OTA in the US in 2021
https://www.vrbo.com/mobile/
Vrbo
Expedia's Airbnb competitor, which was originally launched 13 before Airbnb as a website to book a Ski condo in Colorado
https://uk.hotels.com/page/app/
Hotels.com
Another of Expedia's subsidiaries, Hotels.com a large directory of hotels, deals, and holiday lets
https://www.trivago.co.uk/app
Trivago
A German OTA app that may be most well remembered for its "Hotel? Trivago" adverts
https://www.skyscanner.net/mobile.html
Skyscanner
Considered an authority website when it comes to searching flight prices and trying to find the best deals
https://www.kayak.co.uk/mobile
KAYAK
One of Booking Holdings subsidiaries, which operates in a very similar way to Booking as a one-stop shop for all things travel
https://www.priceline.com/partner/mobile-app?vrid=c4bdde506cdb69fe4710ec47c3adab1a
Priceline
Another Booking subsidiary, which was the name of the holding company before the 2018 change to Booking Holdings
https://www.tripadvisor.com/app
TripAdvisor
Primarily known for restaurant and hotel reviews, but also provides booking services
Travel app bookings
Online travel bookings peaked at $755 billion in 2019, before declining 46% to $403 billion in 2020. In 2021, travel bookings increased to $613 billion, still below 2019 figures.
Travel app worldwide gross bookings value ($bn)
Travel revenue by app
Booking Holdings remained the top online travel agency company in terms of revenue in 2021. The big three all experienced over 60% revenue growth last year.
Online booking app revenues 2017 to 2021 ($bn)
Travel app users
There were slightly over one billion travel app users in 2019, with approximately 1.5 billion people taking trips worldwide and more than 65% using a smartphone or website to book.
Online booking app users 2017 to 2021 (bn)
Travel app worldwide market share
Booking.com was the most used travel app worldwide in 2021, with almost 35% market share. Expedia took a step back in market share, while Hopper and Vrbo climbed up the rankings.
Online booking app worldwide market share (%)
Travel app US market share
In the US, Airbnb has a small lead on Booking.com in market share for 2021. Hopper was the most downloaded online booking app in 2021.
Online booking app US market share (%)
Travel app worldwide downloads
Booking has been the most downloaded online booking app worldwide for four years in a row, and managed to comeback in 2021 from the slump the previous year. Skyscanner, trivago and TripAdvisor have all struggled to reach 2019 figures.
Online booking app worldwide downloads 2018 to 2021 (mm)
| App | 2018 | 2019 | 2020 | 2021 |
| --- | --- | --- | --- | --- |
| Booking | 49.7 | 49.2 | 34.1 | 45.7 |
| Airbnb | 34.2 | 40.2 | 26.6 | 32.8 |
| Trivago | 22.7 | 19.5 | 8.7 | 9.3 |
| Skyscanner | 14.9 | 12.7 | 4.7 | 5.2 |
| Expedia | 12.2 | 13.5 | 8.4 | 10.1 |
| TripAdvisor | 11.4 | 11.2 | 6.5 | 5.8 |
| Hotels.com | 8.4 | 9.2 | 4.6 | 6.9 |
| Hopper | 7.8 | 6.6 | 5.2 | 16.2 |
| KAYAK | 4.7 | 4.8 | 2.1 | 2.8 |
| Vrbo | 3.5 | 4.9 | 10.1 | 10.9 |
| Priceline | 1.9 | 2.6 | 4.8 | 5.2 |
Sources: Apptopia, Appfigures
Travel app US downloads
Hopper was the most downloaded online booking app in the US in 2021. Airbnb total downloads declined in 2021, while Vrbo, its main competitor, increased to 10.5 million.
Online booking app worldwide downloads 2019 to 2021 (mm)
| App | 2019 | 2020 | 2021 |
| --- | --- | --- | --- |
| Airbnb | 12.3 | 13.0 | 12.5 |
| Booking | 7.8 | 8.4 | 11.5 |
| Expedia | 7.4 | 6.8 | 9.0 |
| Hopper | 5.7 | 5.2 | 15.1 |
| Vrbo | 4.7 | 9.8 | 10.5 |
| Hotels.com | 3.7 | 3.5 | 3.8 |
| Priceline | 2.3 | 4.3 | 4.4 |
| Trivago | 2.2 | 1.6 | 1.3 |
| TripAdvisor | 2.0 | 2.0 | 1.6 |
| Skyscanner | 1.8 | 1.1 | 1.1 |
| KAYAK | 1.6 | 1.4 | 1.4 |
Source: Apptopia
More Travel & Local App Data