Meagan is currently the Head of Demand for EMEA and the Americas at AppLovin – a leading marketing software company providing developers with a powerful set of solutions to grow their businesses.
She was brought over to AppLovin as part of the MoPub acquisition, where she had been working closely with leading demand-side partners (DSPs) and agencies for the past eight years. Her role there, and now at AppLovin, is to cultivate relationships with DSPs as well as to further educate and develop ways to unlock value for agencies and advertisers in the mobile ecosystem.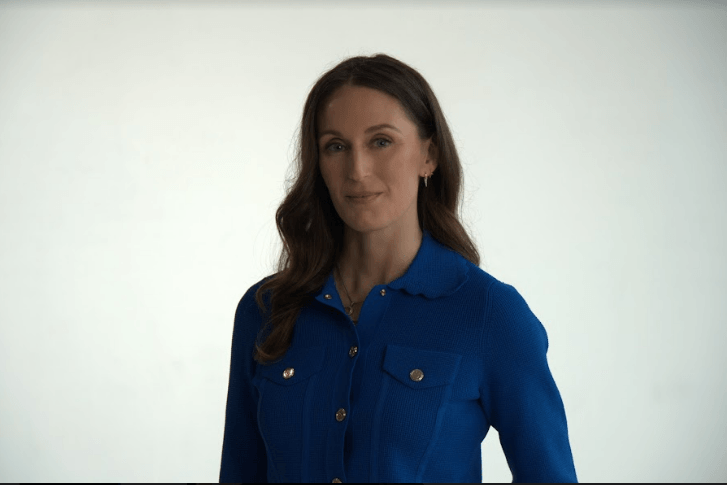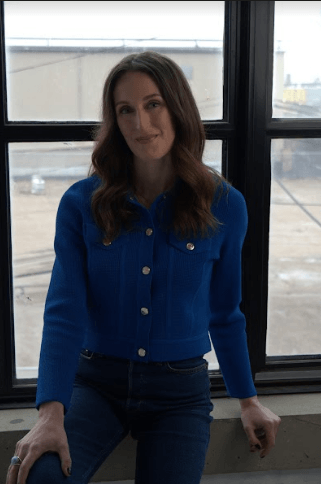 In your own words, what's your role in the app business right now?
My key priority and role in the app business is to support agencies and advertisers, particularly helping them to tap into the massive opportunity that mobile presents today.
I joined MoPub having taken an interest in understanding how phones, apps, and ads become streamlined with other digital channels, like television. Since then, my goal has been to uncover and develop the solutions to connect the dots so that it all makes sense to myself, my colleagues, and our clients.
How did you end up working in apps? / get started?
I think the reason I was initially drawn into the app space was the programmatic aspect. I liked the idea that we could streamline so many of the manual processes involved in programmatic advertising. Prior to joining the mobile advertising industry, I had been working in a back-office reconciliation role where I had to do a lot of filing and printing – using so much paper for online activity. Through my own research, I discovered the very beginning of what the programmatic world was and could offer, which was automation and real-time solutions, without the need to print.
From there, as desktop solutions started to evolve, the mobile industry became the 'next frontier' of how programmatic could continue to scale and automate the buying process that's happening in advertising. That's ultimately what landed me at MoPub and, subsequently, AppLovin.
What are you most excited about in apps right now? (tech, trends, people, verticals)
I'm excited about the constant evolution we're seeing in apps. For a long time, people talked about the 'year of mobile', but its opportunity was never quite cracked in terms of understanding how brands could take advantage of mobile as part of their omni-channel efforts. I think something that has stood the test of time is that people still spend time on their phones, which encourages the evolution of apps – and how apps and people continue to interact with each other.
The way that apps have helped our day-to-day lives is also incredible, whether that's by entertaining, connecting, getting us from point A to B, or helping us to find, buy, or sell something. With apps continuing to get smarter, I'm excited about where the evolution will lead us, especially considering the integration of new technologies, such as crypto and virtual reality. I think there's so much more still to come in a space that has already been around for a while.
What other companies in the app space do you rate/ inspire you and why?
I'm always inspired by the work our partners are doing to push the mobile ecosystem forward. Most recently, we announced a partnership with The Trade Desk to bring agencies and advertisers access to AppLovin Exchange (ALX) with the addition of ALX as a supply source to The Trade Desk's platform. The Trade Desk is doing really great and important work when it comes to prioritizing and enabling identity solutions through its Unified ID 2.0 solution, so we were thrilled to begin working with them and show our support for bringing these efforts to the forefront.
It's also great to see the launch and scale of Twitter's Audience Platform on ALX. This was demand exclusive to MoPub prior to the acquisition and, after spending so many years working alongside the Twitter teams internally, it was a major win to see this partnership successfully scale against ALX after the migration.
What do you like most about working in apps?
There are a lot of stories to be told right now in the app space: stories about how people are using apps, the evolution of gaming apps, and how app users (especially gamers) are evolving. The demographic of people using apps and playing mobile games is vastly different than what it once was. This is one thing I like most about working in apps – the idea that the industry is ever-changing and evolving.
By their nature, apps are meant to be refreshed and renewed as society's needs and wants change. The notion that the app world is always evolving is because there's always something new and interesting that someone is creating. In other words, there is always a new idea, a new game, or a new way of helping people that can be easily made into an app. And, when you find an app and realize that it actually makes your life better, people (myself included!) appreciate that.
What one thing would you change about the app industry / market?
There's an important and critical conversation happening right now around how users' privacy and data are being handled across the advertising landscape. As this dialogue progresses, our goal is to make the conversation more transparent and easier for consumers to understand the data exchange that takes place when they are playing a game or using an app. Only when companies are completely transparent about exactly what data is being exchanged, why, and the value of that exchange, can people decide whether or not they are comfortable with it.
Similar to a response I shared above, the other myth we're aiming to bust for advertisers and agencies is the idea that mobile gamers aren't an engaged or valuable audience for them to be paying attention to. With US mobile gaming ad revenues set to reach $6.26 billion this year, the opportunity has never been greater for advertisers and agencies to tap into this diverse and growing market.
Where do you think there's an opportunity for apps / or unmet needs?
Many advertisers, buyers, and publishers aren't aware of all of the players involved in the transaction of buying and selling ads. What AppLovin has done with the acquisition of MoPub is truly consolidate what it means to have the SDK footprint for mediation and the app ecosystem. This means that, for the majority of apps that use ads to monetize their experience, they choose AppLovin to help them organize their demand, so they can yield the most from their advertising strategies.
The benefit to publishers is that they have a robust set of tools and a large platform to plug into that already has a huge amount of demand behind it – both for the network and performance side of the business. This means that, not only can they make money but can also continually get access to new users and grow their downloads, which is critical to their long-term survival as app developers.
On the flipside, this is also beneficial for advertisers and agencies. The AppLovin and MoPub acquisition combines more than 140,000 apps across two billion mobile devices into one technology layer, so it directly enables access to buyers who really care about scale, transparency, trust, and clean data signals.
If you weren't working in apps what would you be doing?
I consider myself an artistic person. If I wasn't working in apps, I likely would have taken the creative route and done something in printing or book-binding. It's an incredibly time-consuming but beautiful artform. The organization of type and spacing involved is so tactile – and is the polar opposite of the digital world we live in today.
iOS or Android?
I'm an iOS user, so I'll go for iOS.
What app(s) have been most useful to you over the last year?
Citi Bike has definitely been one of the most useful apps to me over the last year. The app's ability to allow me to simply scan a barcode, unlock a bike, jump on it, and go somewhere else still boggles my mind. Particularly living in New York, it gives the mobility and flexibility I need.
What's on your Spotify / Music party playlist?
I have a playlist for me and my son, so, if you were to look at my Spotify, it would be a combination of the greatest hits from Power Rangers, PAW Patrol, and Ed Sheeran.
Any Netflix/ TV show recommendations?
This is just like the app ecosystem – there's always something new to discover! I've just finished watching Dopesick on Hulu, which has taken me a while to recover from and was incredibly insightful.
Is there anything else we should know about you?
I always love an adtech chat. You can catch me and my colleagues at any of the upcoming industry events.
Do you know someone driving change and growth in the app industry? Nominate an app leader here.