Simon is Head of ASO at AppTweak. He leads an international team of ASO experts, providing analysis and insights on advanced ASO for top apps across a variety of categories and multiple countries. Simon contributes to advancing ASO knowledge with practical research and frameworks such as A/B testing or Brand Defense Cost Modeling in Apple Search Ads. A seasoned speaker at mobile growth conferences, he is also a co-author of The Advanced ASO Book – 2022 and hosts many online webinars.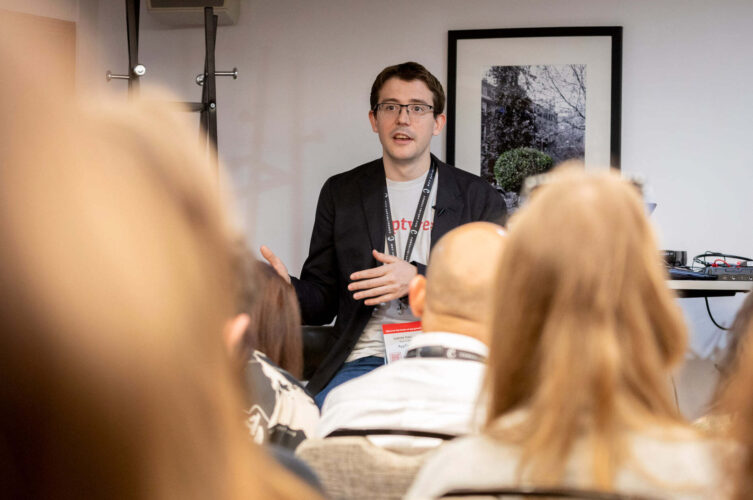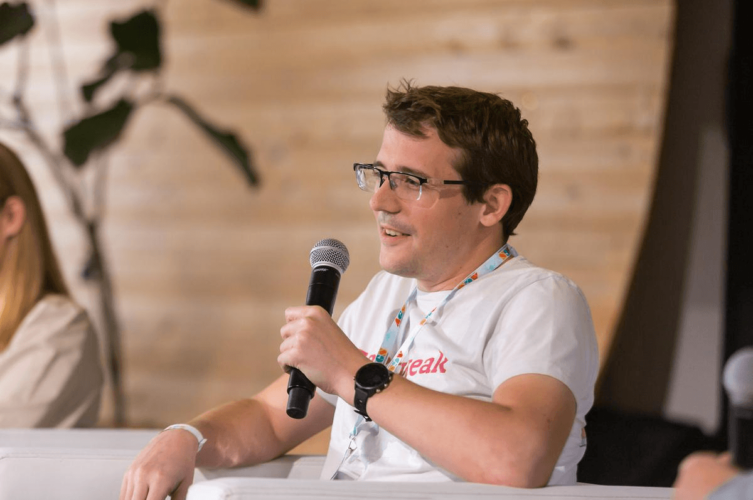 In your own words, what's your role in the app business right now?
I advise top apps and games on potential ways to grow by leveraging ASO and identifying tactics that fit their specific strategy. Additionally, I try to connect the dots and come up with new ways to understand app store acquisition and share my findings with the industry.
How did you end up working in apps? / get started?
Being interested in media and entertainment, I got to the world of apps quite naturally – first via a long internship at a mobile game publishing start-up and then by joining the user acquisition team at music streaming service Deezer, where I ended up dabbling with ASO, SEO, and attribution tools.
What are you most excited about in apps right now? (tech, trends, people, verticals)
Despite the constant look for more automation by most platforms, I feel app marketing is getting better connected with the challenges of understanding user motivations and more. I love to connect the dots and as a result, I find it extremely gratifying to match data and human behaviours when looking to promote the benefits of apps.
What other companies in the app space do you rate/ inspire you and why?
As an ASO practitioner, I do have the occasional nightmare when I glance at Facebook and Instagram's listings in app stores as they remind me of how some big app companies still fail to recognize that ASO is about more than just keywords and can actually be used for any growth strategy.
What do you like most about working in apps?
Definitely, the speed at which things change. There's always something new to explore, and such diversity in the apps I work with that even when asked the same question, I'm almost guaranteed to find a different solution to the problem.
What one thing would you change about the app industry / market?
I wish less emphasis was put on top charts in the App Store and Play Store. While they do indicate success to a certain extent, too many marketers make them a KPI, when they are more of a vanity metric in my opinion.
Where do you think there's an opportunity for apps / or unmet needs?
I'd say app recommendation is an area with potential, in my opinion. Many people go to the App Store or Play Store already knowing what they're looking to download, so while stores do deliver user recommendations themselves, I think more can be done around organic app recommendations.
If you weren't working in apps what would you be doing?
I like to imagine I would be working in some sort of creative role. I love storytelling as an art, so maybe a writer or something similar.
What app(s) have been most useful to you over the last year?
Deezer and Komoot
Any Netflix/ TV show recommendations?
Brooklyn Nine-Nine will always be one of my favourites.
Is there anything else we should know about you?
I love most sports but have a real problem loving football. I'm sorry for that, but 90 minutes and such a long field make it very hard for me to find it interesting to watch. Fortunately, I have nothing against playing football though. 😃
Do you know someone driving change and growth in the app industry? Nominate an app leader here.