Martje Abeldt considers himself a "Business Engineer" and a multilingual technophile. He is an expert in the field of mobile strategy, marketing, and technology. He often shares his thoughts on these topics on several industry panels and keynotes as at MWC, Dmexco, Mobile Growth, GMIC, AppsFlyer MAMA, App Promotion Summit London, eTail Asia, MMA Indonesia, Marketing Conclave India etc.
Equipped with experience from two decades in international business development and extensive contacts within the digital ecosystem, he is a key figure in the Mobile Growth sector. His family roots tracing back to Germany, Portugal, Italy, Indonesia, and China help him familiarise himself quickly with different cultures/regions and thus understand the diverse demands of the global business landscape.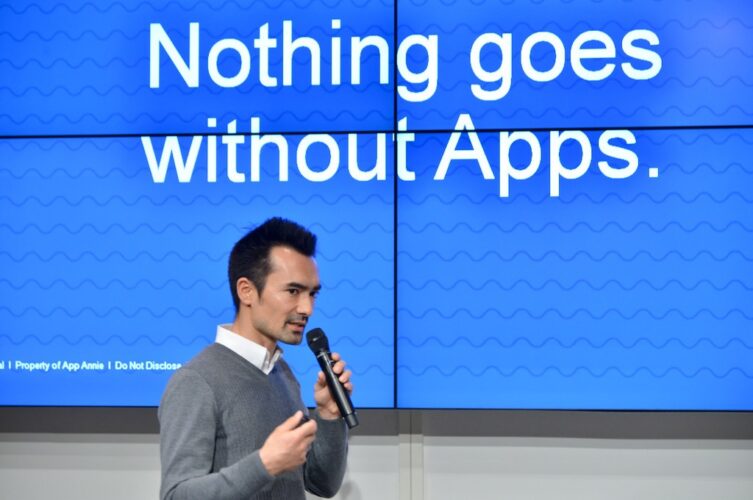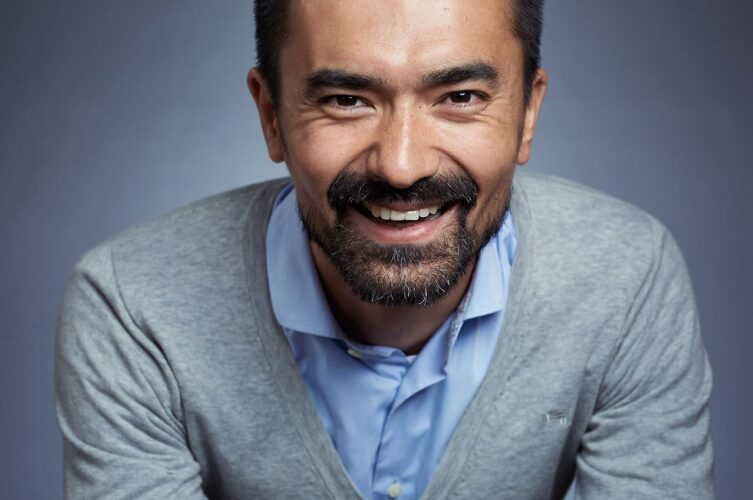 In your own words, what's your role in the app business right now?
Currently, I am leading RevX, a recognized global app growth marketing platform. My mission is to enable our teams to provide the best mobile advertising solutions & services to clients seeking a first-class partnership. Our support via our technology, service, transparency, and fresh ideas, empowers app publishers to achieve their performance targets by taking work off their shoulders and helping them master their challenges in our highly dynamic digital ecosystem.
How did you end up working in apps?
I entered AdTech after almost two decades in non-digital industries as a regional manager for a mobile-focused supply-side platform. From then onwards, it was a fast journey in an even faster changing environment requiring ongoing learning, quick adaptation, and the transfer of best practices from traditional business concepts into digital.
While apps are an essential part of our daily digital life, I look at consumer technology as the big picture and the specialised role of apps as enablers. My understanding of technology and my previous experiences in strategy consulting and global business development help me structure my thoughts around how apps can make a difference today and in the future.
What are you most excited about in apps right now?
Apps help connect two parties or even the entire world on potentially any person's device. This is fantastic! It comes with opportunities and responsibilities, which need to be addressed by all participants of the app ecosystem. Apps' services and use cases are evolving quickly with advances in hardware technology, mobile internet bandwidth, and AI capabilities in a world where a large part of the population is still yet to discover the internet for the first time through a mobile device. Apps are here to stay and will continue to impact people's lives immensely in the future, so there are new things to learn and manage every day.
What other companies in the app space do you rate/ inspire you and why?
There are too many I would want to highlight, given that we have hundreds of companies and millions of applications in our space. All of them exist because they offer something valuable to their clients and users. I am always attentive to spot trends and recognize a good product, but the next best innovation might literally be just a click away. Hence, I prefer to stay humble and watchful and never think that I have found the best products or companies in the market at any point in time.
What do you like most about working in apps?
Apps are much more dynamic than traditional hardware products. Their development cycles are relatively short, and iterations can be rolled out at a large scale via a new version release. Hence, technology platforms such as RevX can quickly adapt their services according to tech changes and make a difference to our clients' success on an individual product level. As a tech-minded business leader, I am motivated to foster commercial relationships via technology and value-adding proposals that go beyond an arms-length service agreement.
What one thing would you change about the app industry?
The app industry has a relatively high velocity when it comes to change, and not everybody can understand and react to all its implications. It is important but also hard to stay on top of it all. Transparency and education can mitigate a negative fallout. So while I am learning every day, I am also doing my best to share knowledge and contribute through articles, webinars, and panel discussions so that advertisers, partners, and consumers remain informed digital citizens.
Where do you think there's an opportunity for apps or unmet needs?
There are millions of apps, and it's almost unimaginable that there is still a consumer need that has not been met yet. It does not mean there are no opportunities, but it makes it harder to get in front of consumers who do not have an obvious need. This is where advertising comes into play. Brands' mission is to excite, acquire and retain consumers, so there is a value exchange between the app and its user. Hence, there is still ample opportunity for apps to distinguish themselves better in a crowded market. At RevX, this is exactly where we help app publishers with technology solutions and fresh ideas, industry benchmarks, and tenacity.
If you weren't working in apps what would you be doing?
I have worked in gastronomy, hospitals, movie sets, advertising, management consulting, interior textiles, office furniture, outsourcing, wood flooring, AdTech, data, mobile apps… I guess anything would be possible when you find contemporary meaning. What would I do should I ever leave the mobile app space? Well, that's a talking point for another post.
Is there anything else we should know about you?
"Who always does what she/he already knows, will always remain where she/he already is."
Do you know someone driving change and growth in the app industry?
Nominate an app leader here.