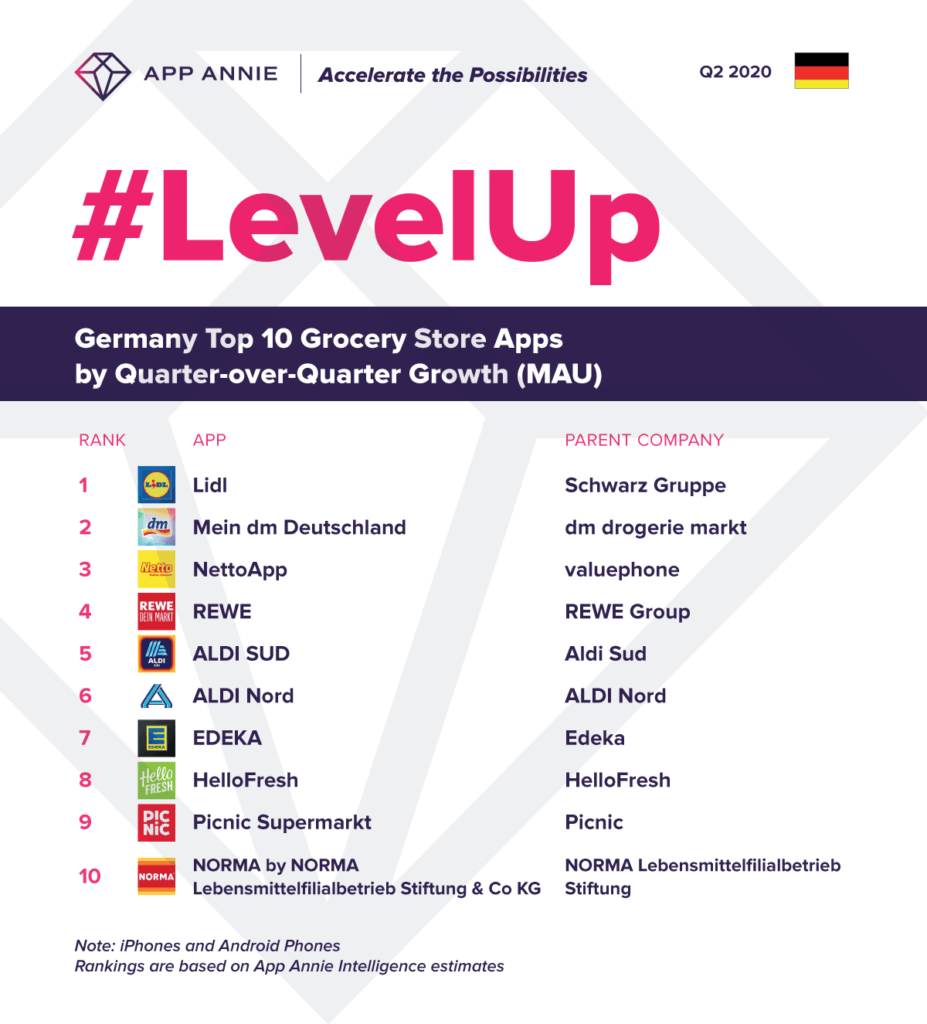 App Annie's latest LevelUp app charts reveal emerging trends among different app categories and countries.
During Q2 2020, the top 10 German grocery store apps were led by Lidl, followed by beauty chain Mein dm Deutschland and NettoApp.
The results may pinpoint to a greater number of monthly active users downloading and installing grocery apps during the coronavirus pandemic.
Indeed, research by CivicScience publishing in March found that more consumers were using digital shopping channels as the US went into lockdown (+37% said they were digital grocery shopping).
A whopping 62% of consumers were more likely to purchase food and drinks online because of pandemic fears.
Meanwhile, a study by Bizrate Insights noted that Amazon was leading the digital grocery arena with 62% of US digital shoppers buying from the site.
"Retailers can manage inventory by placing purchase limits on high-demand products in-store and online, monitoring real-time inventory at the store level, and adjusting online inventory accordingly," Sylvain Perrier, president and CEO of retail software company Mercatus previously said.

"Additionally, they can communicate inventory and purchase limits quickly and efficiently with third-party delivery partners or delivery-provider marketplaces. This will help reduce order issues related to inventory.