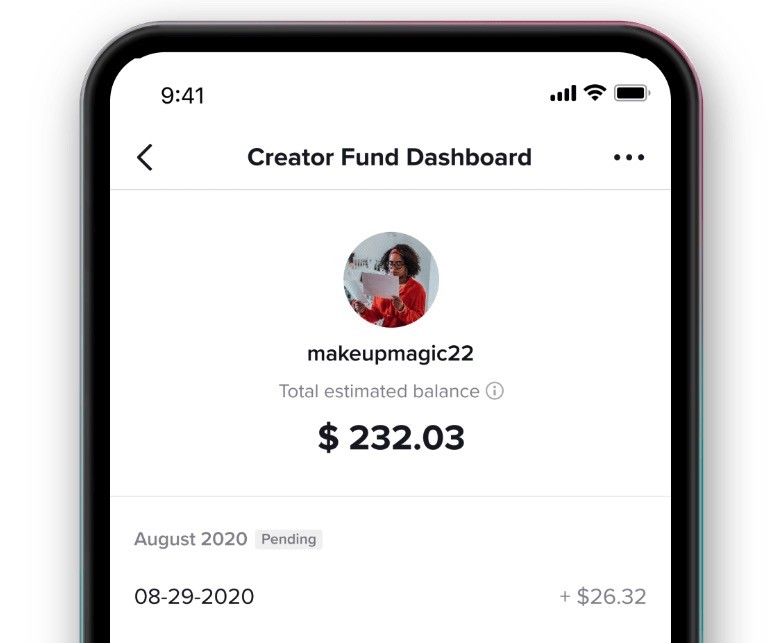 TikTok's $1 billion creator fund will close on December 16, 2023, according to the company's announcement. What's happening and where should existing creators move?
Creativity Program
As of mid-December, the Creator Fund won't be available in the United States, United Kingdom, France, and Germany. Creators who are currently part of the Creator Fund will have the choice to switch to the Creativity Program.
The creator fund began in 2020 with the promise to give $1 billion to people who create popular content on the platform over three years. However, many creators have been unhappy with the small payments they received, even for videos that got millions of views.
In February of this year, TikTok rolled out an updated way for popular creators to earn money, known as the Creativity Program. Unlike the original fund, this program requires creators to make longer videos, a change from the platform's initial focus on short clips. Additionally, in this new program, creators' earnings are determined by the number of views and engagement metrics on their videos, rather than a fixed pool of money set aside for payments.
Higher earning potential
Since the introduction of the Creativity Program, TikTok has been inviting eligible creators to switch over. To qualify for this program, creators need to be at least 18 years old, have a minimum of 10,000 followers, and at least 100,000 views on their videos in the past 30 days.
TikTok claims that eligible creators who post high-quality, original videos longer than one minute can potentially earn up to 20 times more than what the Creator Fund used to offer.
The Creativity Program is an important part of TikTok's efforts to help creators make money, along with features like LIVE subscriptions and TikTok Pulse. The platform also offers ways for creators to earn money through tips, gifts, and a Series feature that lets eligible creators share content that people can access by paying.
A recent report suggests that TikTok users are shifting from buying physical products to making in-app contributions to content creators, possibly indicating a larger trend towards in-app sales. In the third quarter (Q3), TikTok users sent over $250 million in digital gifts to live-streamers within the app, which has the potential to boost TikTok's revenue from in-app sales.
Key takeaways
TikTok's Creator Fund ends December 16, 2023; creators have the option to join the more lucrative Creativity Program
Creativity Program rewards longer videos and engagement, potentially offering creators up to 20 times more earnings
TikTok users' shift towards in-app contributions hints at a trend in favour of in-app sales, boosting TikTok's revenue