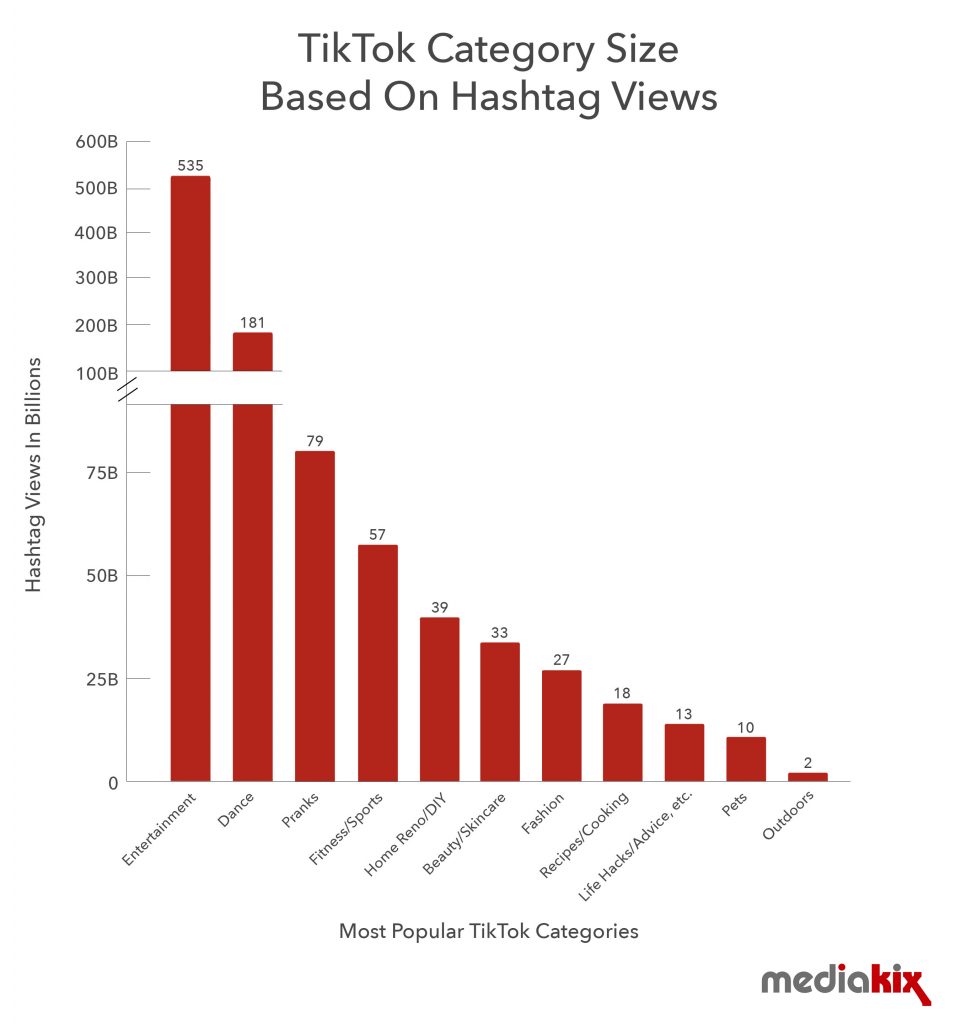 TikTok is among the most popular and fastest growing apps globally, having reported two billion downloads in May 2020.
As the popular short-video platform continues to expand its products and services for marketers and advertisers, MediaKix has analysed the top hashtags according to views.
The findings are particularly useful for influencer marketing campaigns.
The largest category in terms of views was entertainment with 535 billion views; combining hashtags such as comedy, entertainment and special effects, the category features popular accounts by TikTokers Zach King, Liza Koshy and Brittany Brooks.
Dance ranked second at 181 billion views followed by pranks (79 billion) and fitness and sports (57 billion).

Meanwhile, DIY and home renovation categories attracted 39 billion from users, ranking ahead of beauty (33 billion) and fashion (27 billion), cooking (18 billion) and life hacks (13 billion). Pets rounded out the top 10 at 10 billion views.
The breakdown is useful for marketers looking to engage with specific audiences.
MediaKix also recently launched an overview of the top influencers on TikTok.