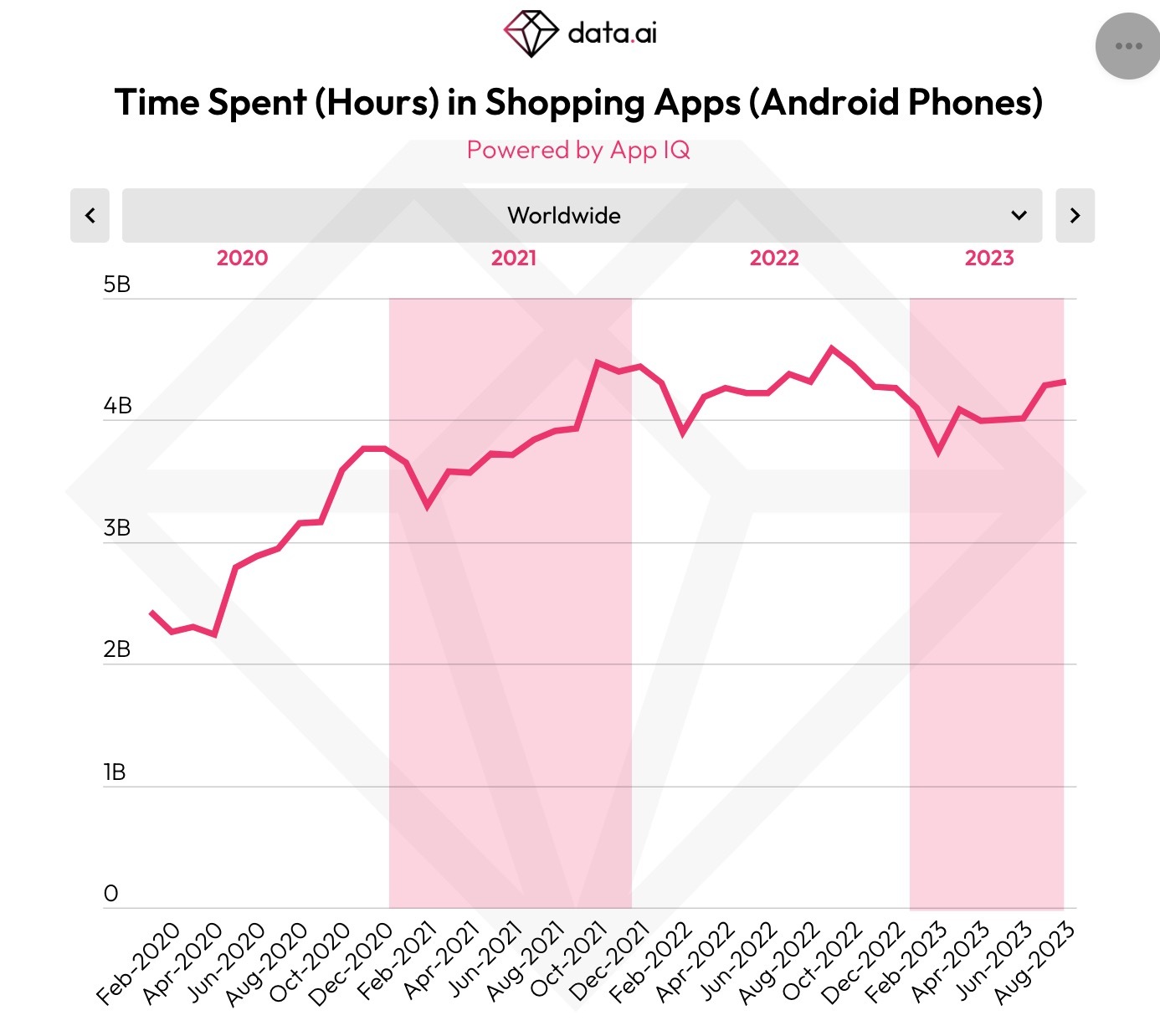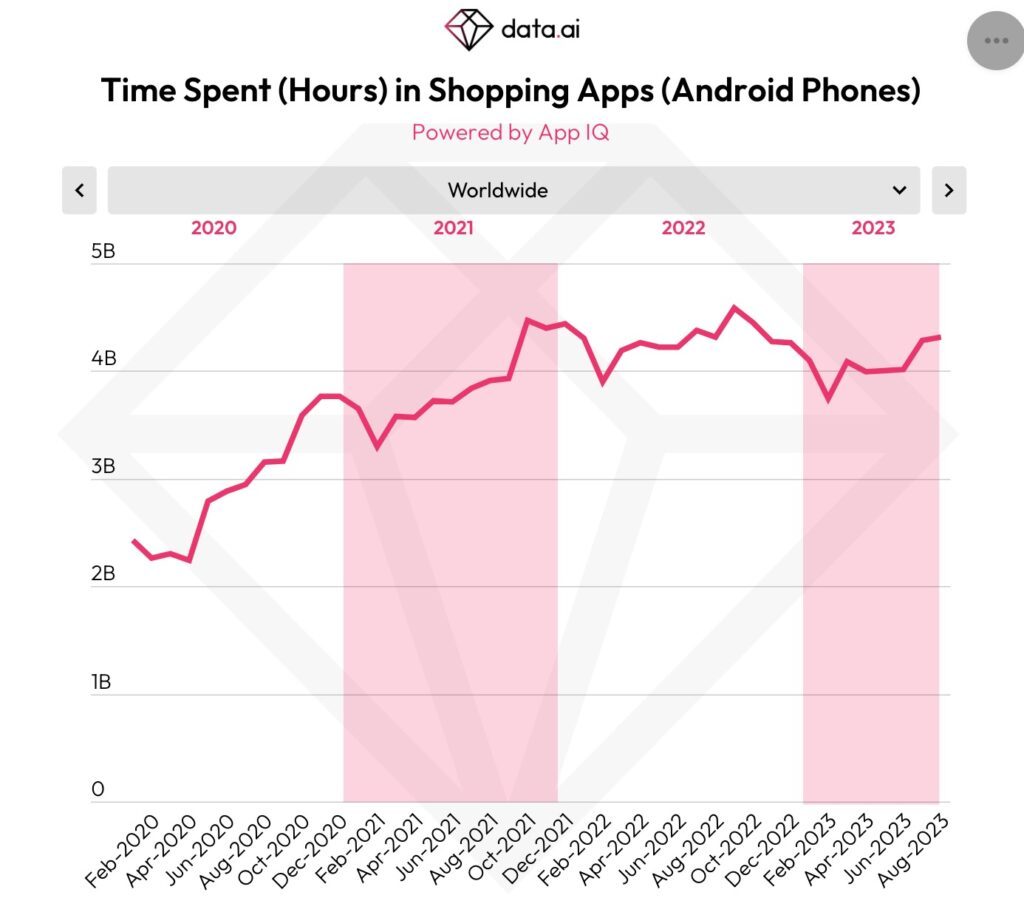 Shopping apps saw a notable uptake during the Covid years, but interest in using them hasn't waned following the end of lockdowns. This year alone, consumers are estimated to be spending 50 billion hours in shopping apps on Android alone. That's a 42% surge over 2020 which signifies a major shift in consumer patterns and preferences.
Features, features…
The latest report from data.ai shows that the surge in mobile shopping was primarily fuelled by companies that have adapted to a mobile-centric approach.
Notably, apps associated with retailers, supermarkets, and pharmacies also saw substantial growth. Furthermore, the downloads of buy-now-pay-later (BNPL) apps surged but displayed a slight dip in the first half of 2023, following their impressive ascent.
Downloads of shopping apps on iOS and Google Play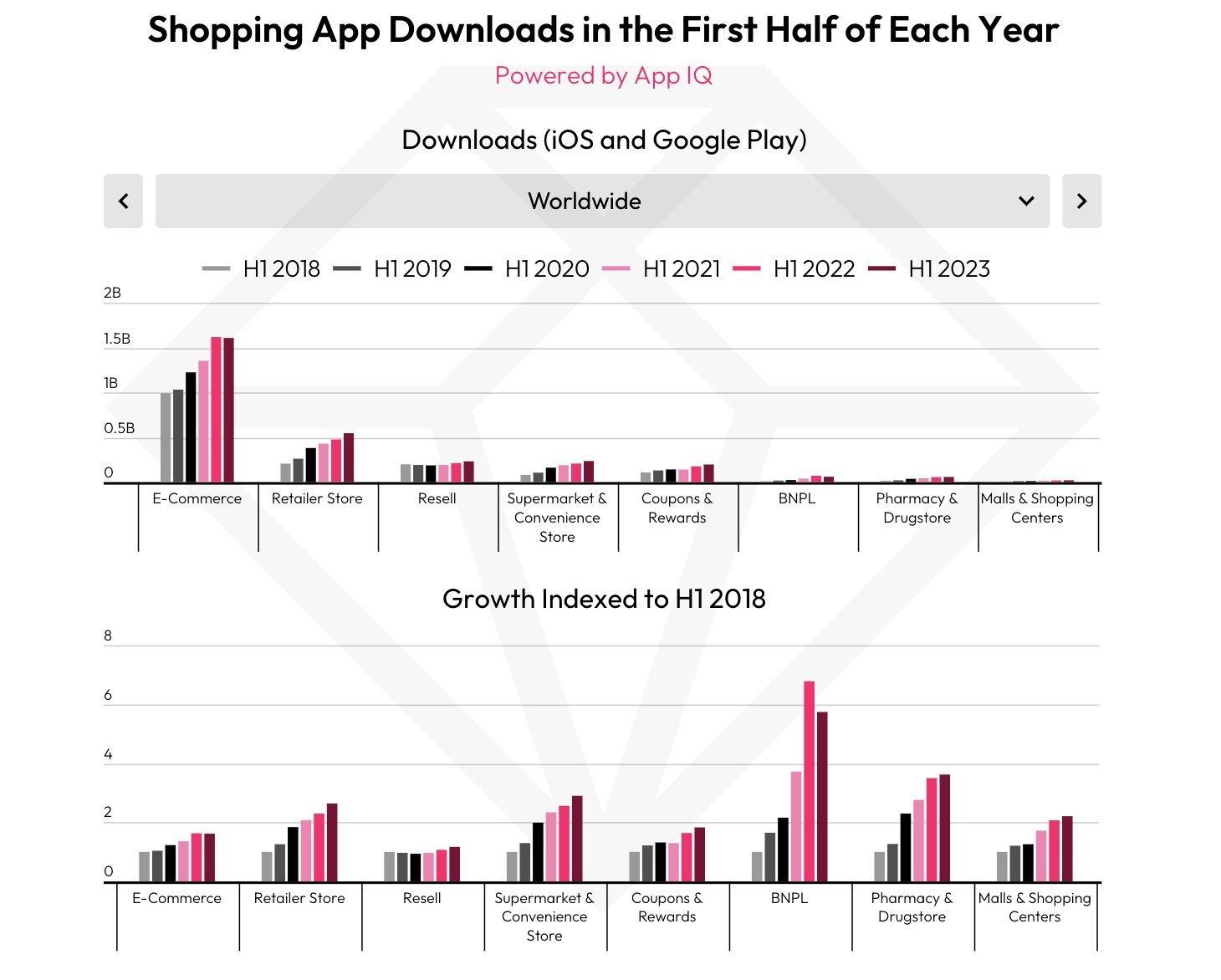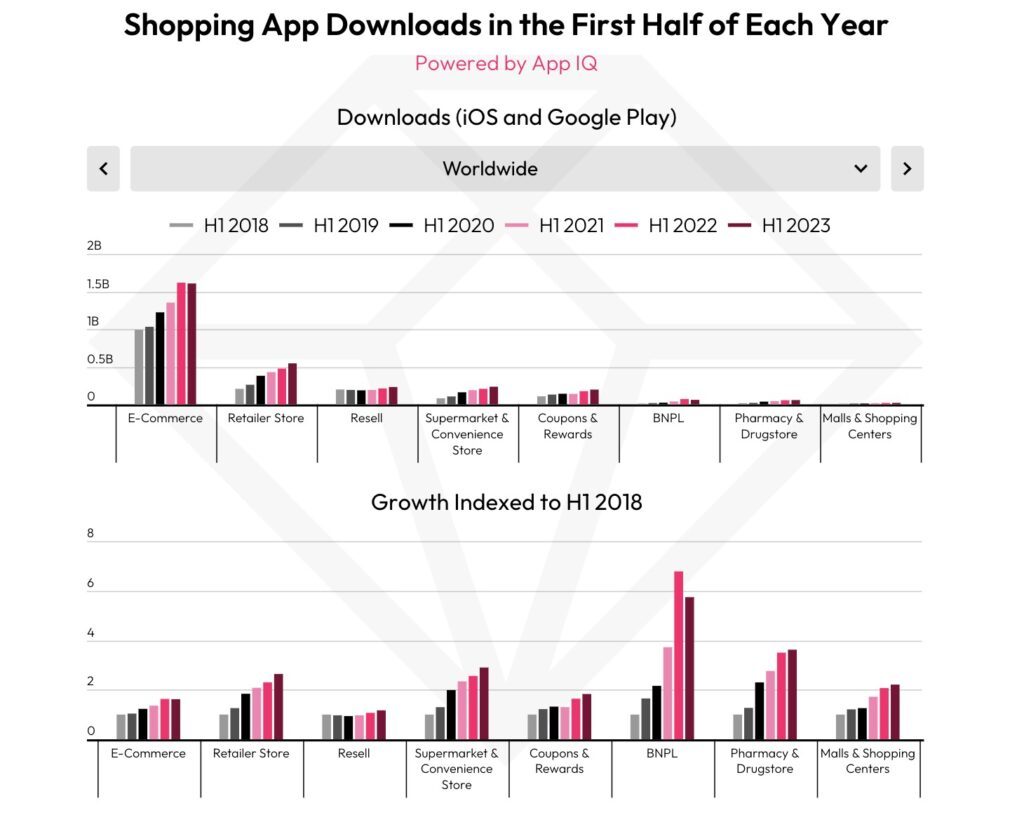 Source: data.ai
But what exactly makes a shopping app successful?
When looking at the top 10 shopping apps, they stand out by providing a more extensive range of features compared to the other 20 apps in the top 30. These features encompass popular elements such as third-party payment options, curated shopping content, daily or hourly deals, buy-now-pay-later functionality, and member rewards programs.
What sets these top 10 apps apart is their higher adoption rate of these key features in comparison to their counterparts within the top 30 apps.
Users and engagement
From the first half of 2022 to the same period in 2023, nine out of the top 10 shopping apps witnessed substantial growth in global time spent. Notably, eCommerce apps such as SHEIN, AliExpress, and Temu played a prominent role in driving this growth.
Must-have features of shopping apps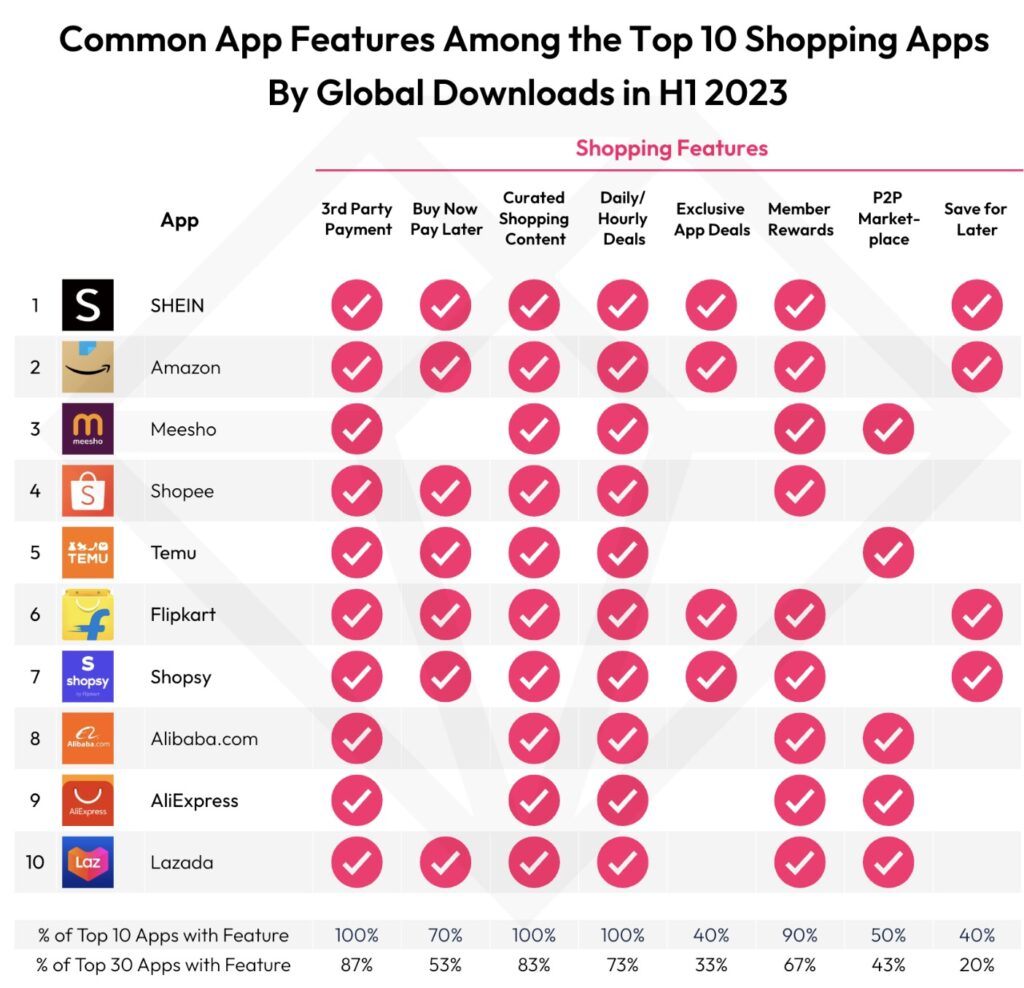 Source: data.ai
Temu, in particular, exhibited remarkable momentum in 2023, ultimately surpassing SHEIN to become the leading app by global downloads across both iOS and Google Play in August 2023.
Additionally, several of these apps secured a place in the top 10 shopping apps list based on total time spent during the first half of 2023, further cementing their dominance within the mobile shopping landscape.
These apps were not only attracting a large number of users but also keeping them engaged for extended periods, demonstrating their dominant position in the mobile shopping industry during this timeframe. Overall, it underscores the dynamic and competitive nature of the mobile shopping market.
Key takeaways
Shopping apps thrive post-pandemic, with Android users projected to spend 50 billion hours in 2023, a 42% increase
Leading shopping apps excel with third-party payments, curated content, deals, BNPL, and member rewards
Top 10 shopping apps show substantial growth, with Temu emerging as the global leader in downloads