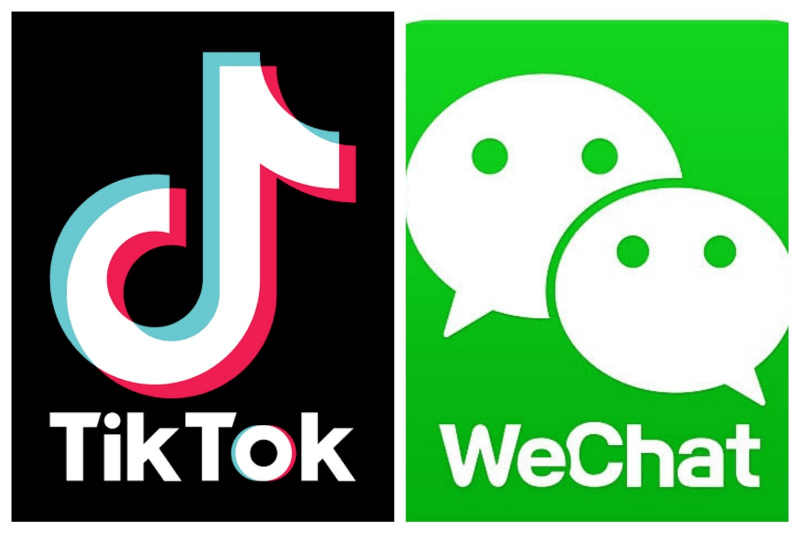 As concerns about data privacy and security continue to mount, many Americans are left wondering just how pervasive Chinese apps are in the United States. Despite these concerns, a number of Chinese apps have continued to gain a significant following, with millions of Americans using them on a daily basis.
Charting success
According to recent data from app experts Apptopia, only 10 out of the 500 most downloaded apps so far in 2023 are from Chinese companies. However, what is perhaps more concerning is that four of these Chinese apps are in the top five. These apps have become almost household names at this point, with Temu, TikTok, CapCut, and Shein all enjoying massive popularity among American users.
CapCut, a popular video editing app among TikTok creators, is owned by Bytedance, the parent company of TikTok itself. Meanwhile, Shein, a fast-fashion giant known for its low prices and trendy clothing, has been expanding its inventory in an effort to compete with Amazon. The company recently moved its headquarters to Singapore.
Another Chinese app that has gained traction in the United States is Temu, an e-commerce platform owned by Pinduoduo. The app offers a wide range of products at rock-bottom prices and has quickly gained popularity among American consumers.
Despite concerns about data privacy and security, these apps continue to be popular among users. In 2021, four Chinese apps made it into the top 50 most downloaded apps in the United States, with only one of them ranking in the top five. In 2022, there were three Chinese apps in the top 50, with TikTok holding onto its position as the #1 app for both years.

Few US apps in the US top ranks
It's quite remarkable that, in a country where tech giants Apple, Google, and Meta dominate, only one of them has an app in the top five most downloaded apps this year. Meta's Instagram comes in at #4. This highlights the growing strength of Chinese app development on a global scale, as well as their ability to compete and succeed against top American talent.
Chinese apps are leading download charts in the US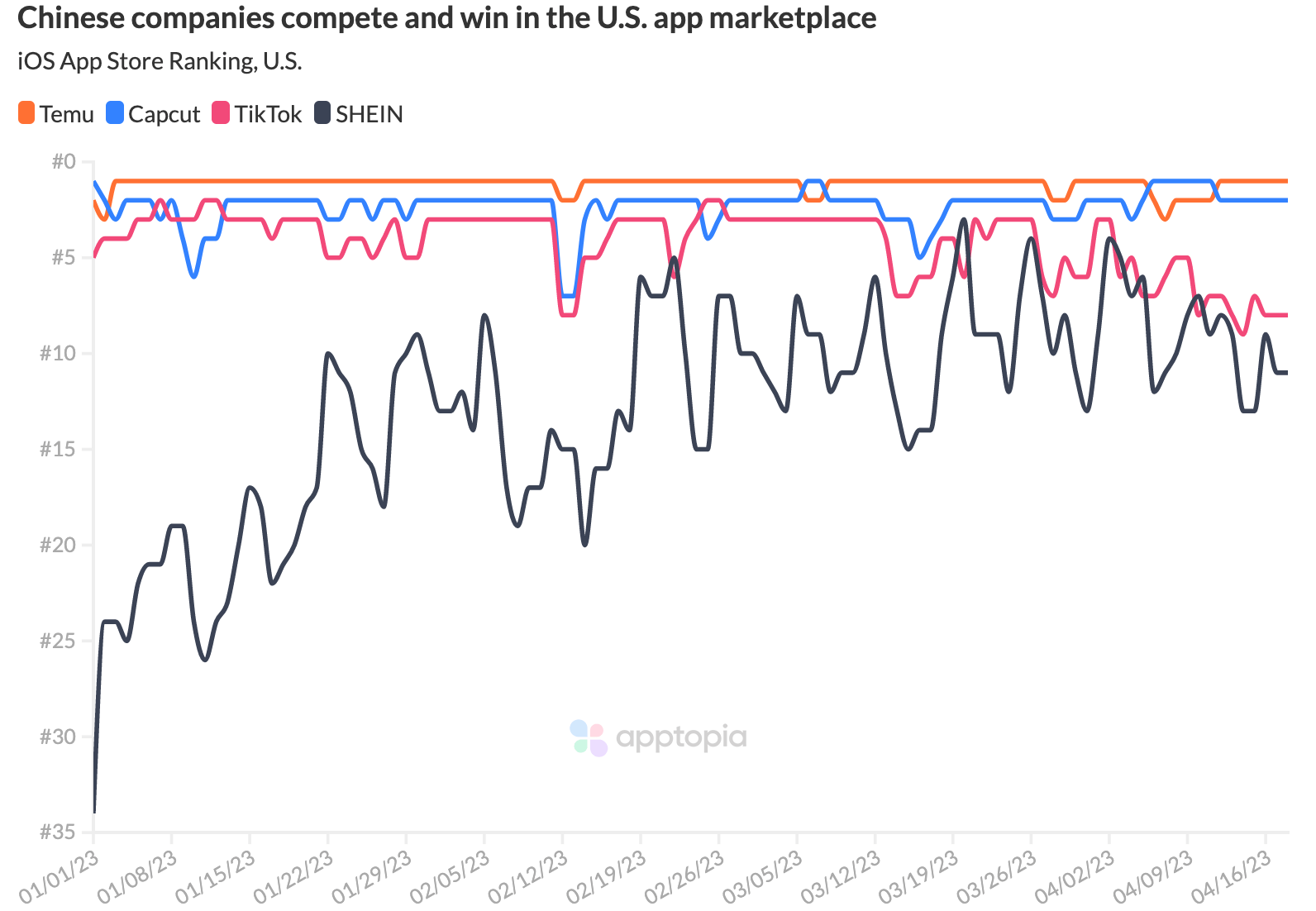 Source: Apptopia
When it comes to generating in-app purchase revenue, Chinese companies own 36 of the top 500 grossing apps in the US this year, with every app except for TikTok being a mobile game. Looking at the same statistics for average monthly active users (MAUs), Chinese companies hold 16 of the top 500 apps. TikTok, WeChat, CapCut, and Temu rank within the top 25, while the other 12 are further down the list.
Conversely, only 19 out of the 500 most downloaded apps in China this year are from American companies, based solely on iOS data since Google Play does not operate legally in China. It would be interesting to know if there are similar security concerns with apps like Instagram or Google Maps in Chinese media.
As for Lemon8, the app had a brief stint at the top of the iOS App Store but downloads are declining. Since its launch in late March, the app has been installed around 1.2 million times in the US.
As the debate over data privacy and security continues to unfold, it remains to be seen how these Chinese apps will fare in the United States and around the world.
Key takeaways
4 out of the top 5 most downloaded apps in the US are owned by Chinese companies
Chinese companies own 36 of the top 500 grossing apps and 16 of the top 500 apps in terms of monthly active users
Only 19 out of the 500 most downloaded apps in China this year are from American companies