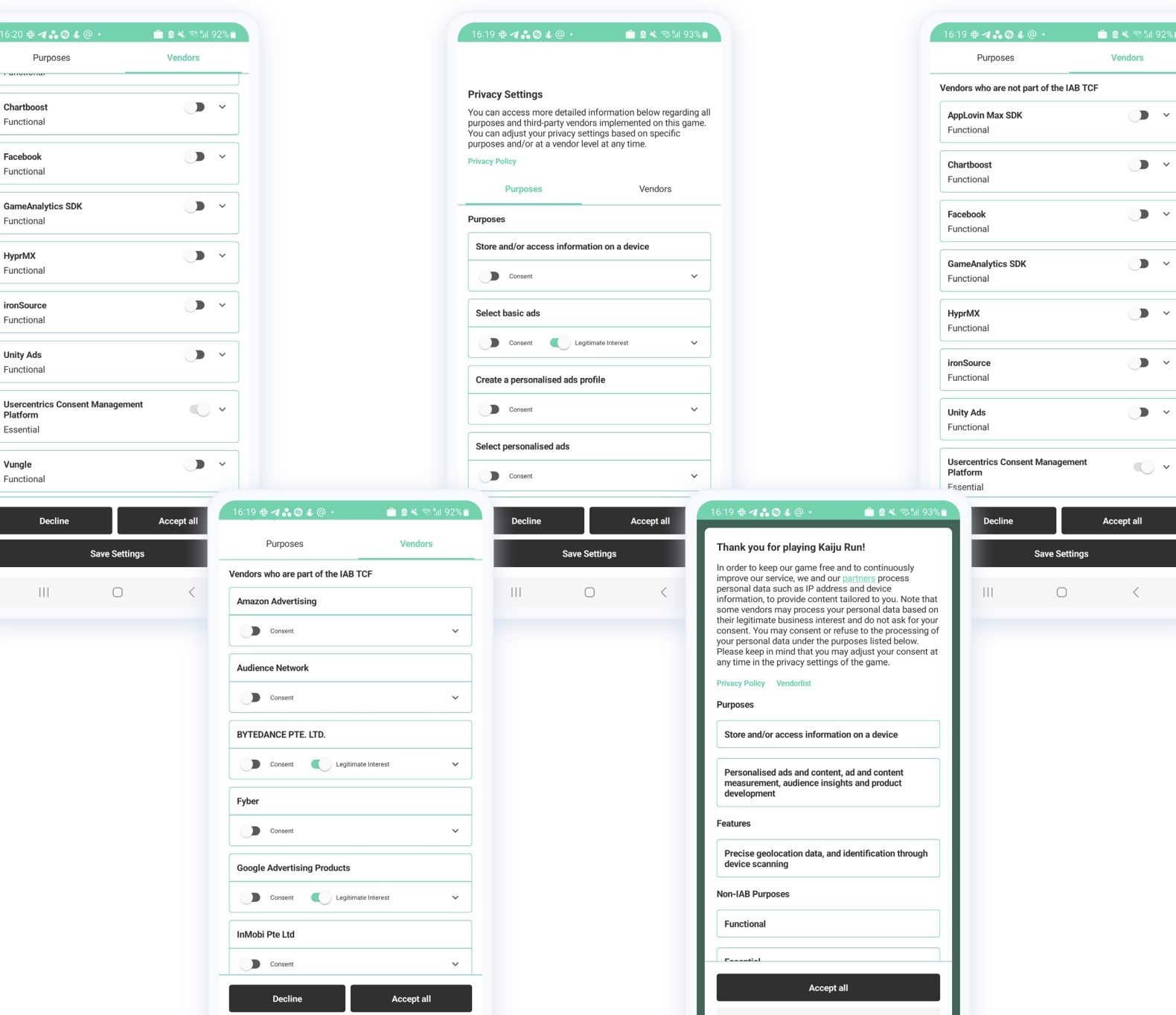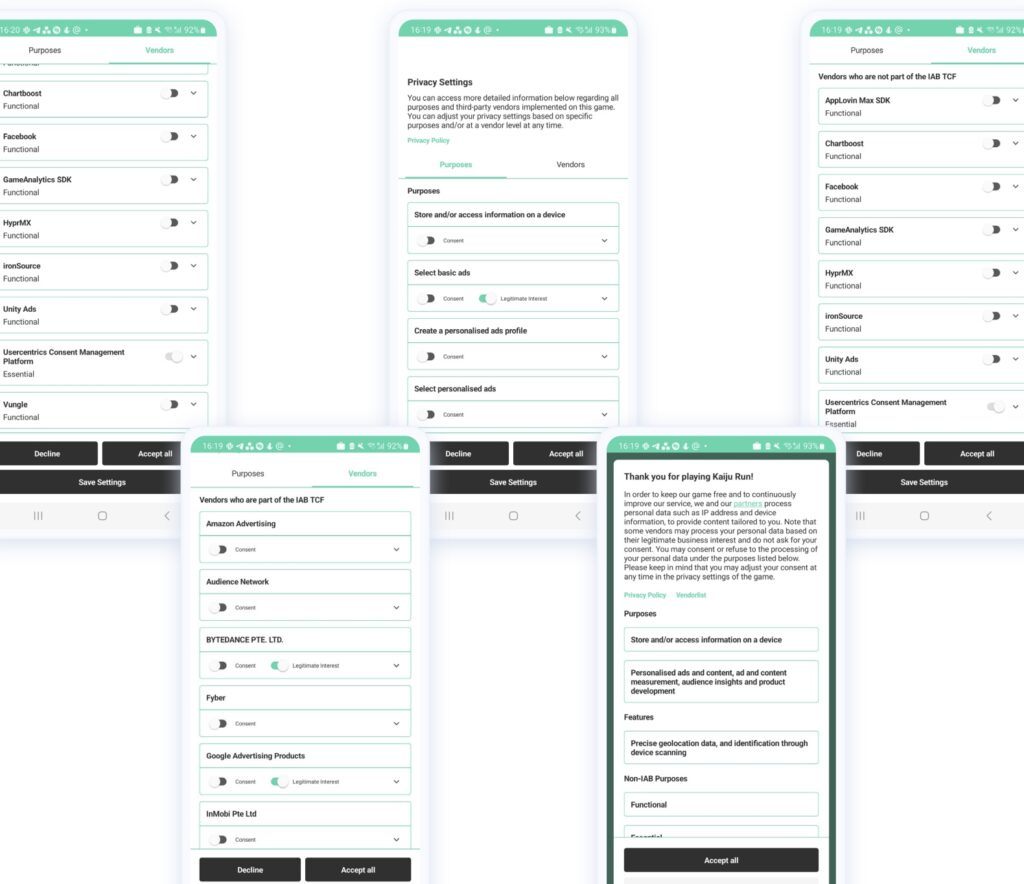 According to a recent study conducted by Usercentrics, a leading Consent Management Platform (CMP) provider, a staggering 90% of mobile games are not in compliance with privacy regulations. This means millions of gamers around the world have no control over how their personal data is collected, stored, and used. 
Data without the consent
Based on an analysis of 269 leading iOS and Android games with over 150k active users, a vast majority of mobile games in North America (~86%) and EMEA (~94%) collect users' personal data without acquiring consent. This discovery suggests that both the European Union's General Data Protection Regulation (GDPR) and ePrivacy Directive are being violated.
"Despite the threat of large fines for noncompliance and consumers' increasing desire to have control of their personal data, it's clear from the study that most mobile game developers are still putting profit over privacy," said Valerio Sudrio, Global Director of Apps Solutions at Usercentrics.

"The app stores, ad networks and premium brand advertisers are pushing the industry towards an inevitable consent-based future, and developers and publishers need to realize that compliant data (personal data + consent) will be their most valuable asset going into that future."
Percentage of mobile games failing to provide user consent 

Source: Usercentrics
The study reveals that mobile game developers aren't keeping up with the wider shift in the mobile industry towards a consent-driven strategy for data collection. For example, Apple implemented its ATT in 2020, allowing users to have greater control over their privacy and data. Similarly, Google is in the process of developing its own system. In addition, securing user consent is critical for generating revenue, as 40% of players stated they would remove a game if they had worries about their data privacy.
Users take privacy seriously
However, based on previous research, around 40% of users will delete an app if they have app privacy concerns about it and 66% of consumers would stop supporting a company involved in a data breach. A whopping 80% of consumers would stop purchasing from companies they believe do not adequately protect their personal data and 84% are more loyal to those that do. Almost all consumers are happy to share their data with a company they trust. So why aren't game developers following suit?
A possible explanation as to why most mobile game developers and publishers have not implemented a consent-based approach may be their apprehension that it could have a detrimental impact on their games' revenue. Following the implementation of Apple's ATT, there has been a 55% surge in in-app advertising on Android, while iOS declined 2%.
Surge in in-app ads on Android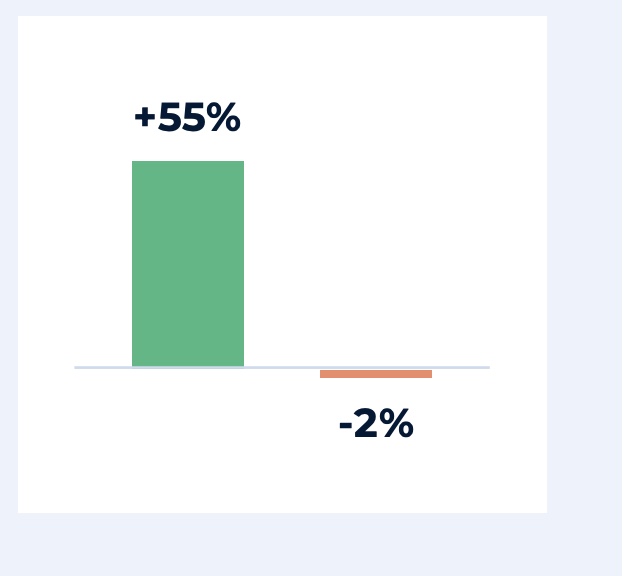 Source: Usercentrics
Nonetheless, as premium brands and ad networks increasingly prioritize utilizing only compliant data, game developers must adopt a consent-driven strategy to safeguard their monetization plans for in-app advertising (IAA) in the long run.
Key takeaways
90% of mobile games aren't compliant with privacy regulations
Majority of mobile games in North America (~86%) and EMEA (~94%) collect users' personal data without acquiring consent, violating privacy rules
Mobile game developers need to adopt a consent-driven strategy for data collection to safeguard their monetization plans for in-app advertising