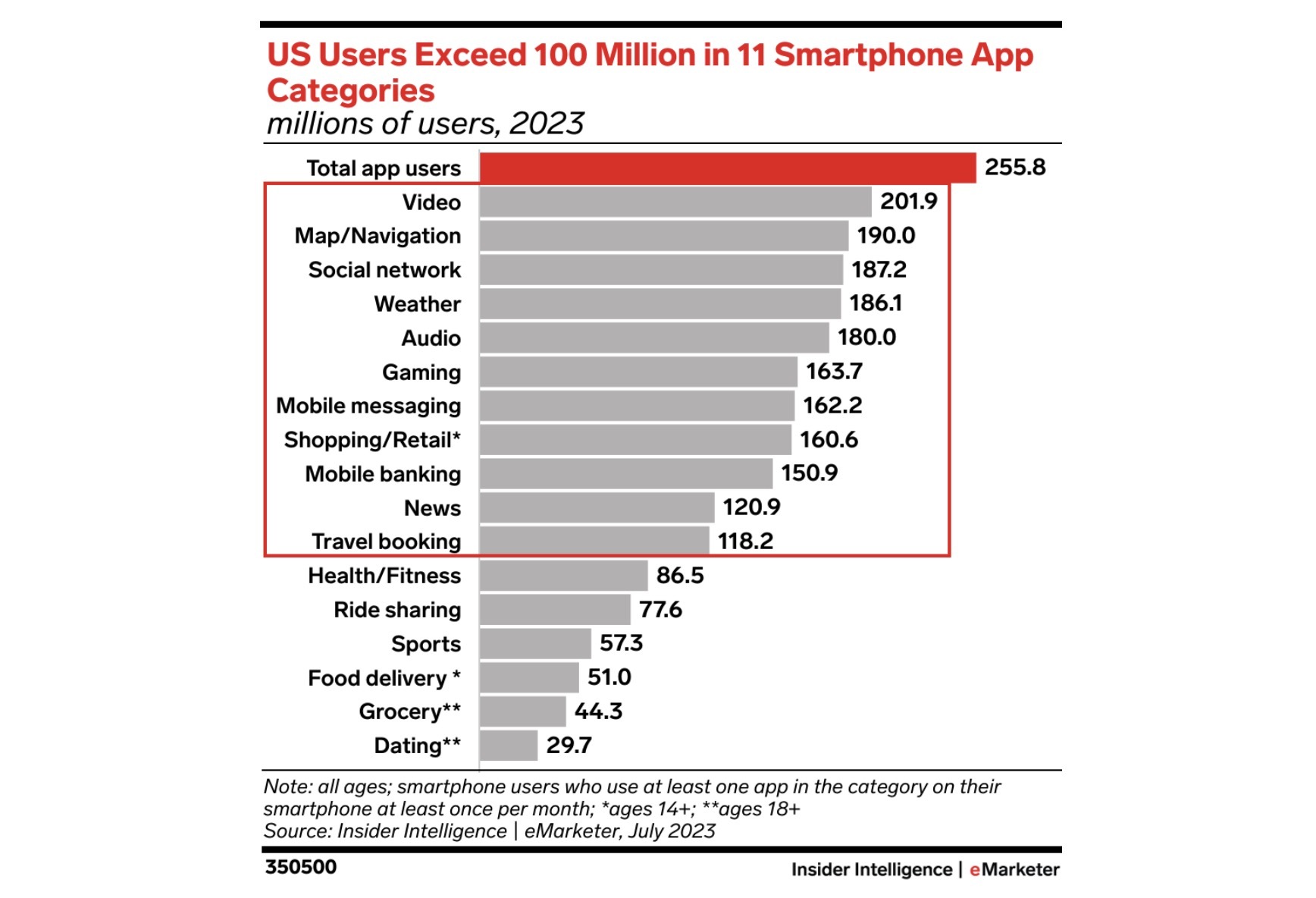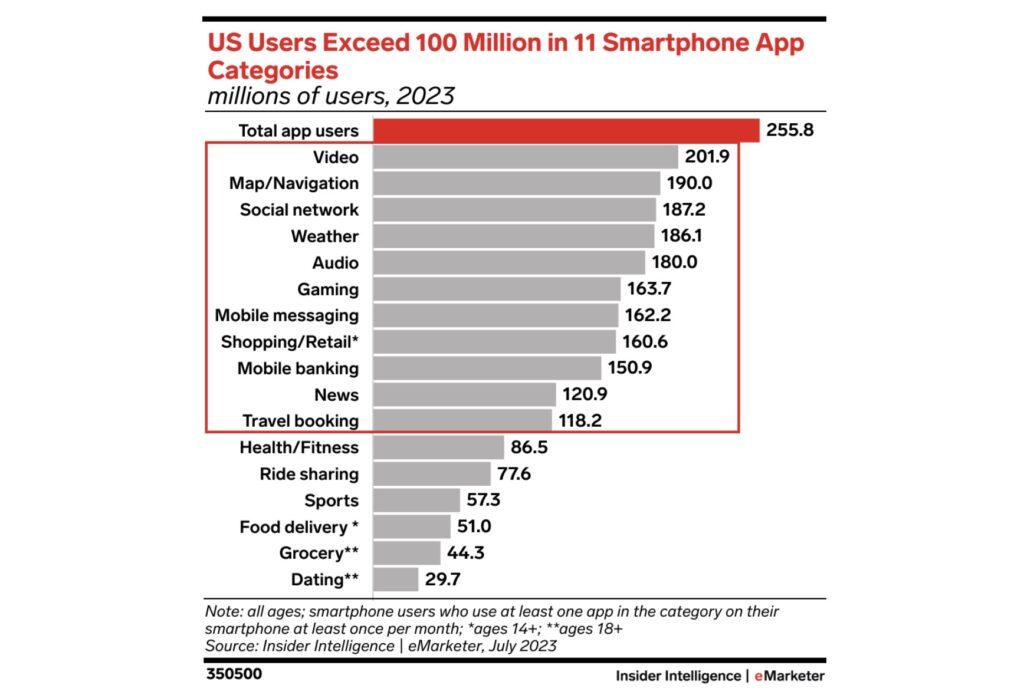 Around 98% of people who use smartphones (that's approx. 255.8 million individuals) are expected to explore different apps this year, as stated in the Mobile App Users 2023 report by Insider Intelligence. However, there's an interesting change happening: most users are now downloading fewer apps and sticking with their favourite ones in different categories.
Bucking the trend
The majority of new app users aren't experts in technology; they're just getting started with smartphones. Approximately 4 million new individuals join the world of smartphone apps every year. However, these newcomers aren't the ones who have been avoiding apps; they're a result of the increasing number of people adopting smartphones.
New data finds that users are going against the usual trend of exploring new apps.
Despite the ever-expanding app ecosystem, users are, in fact, downloading and experimenting with fewer apps with each passing year. By 2023, the average smartphone user is projected to have 18.5 apps on their device, which is 2.5 fewer than in 2020. This shift can be attributed to users finding their preferred apps and steadfastly adhering to them.
Super apps!
Intriguingly, we're witnessing the emergence of "super-apps", a concept popularised by Asian giants such as WeChat, AliPay, and Grab. These multifaceted apps offer a plethora of services, simplifying users' lives.
Even X, formerly known as Twitter, is actively striving to become an "everything app". While this approach proves highly effective in regions with limited infrastructure, in the Western world, where app options abound, it's leading to a reduction in the number of apps users have on their devices.
Users are installing ever fewer apps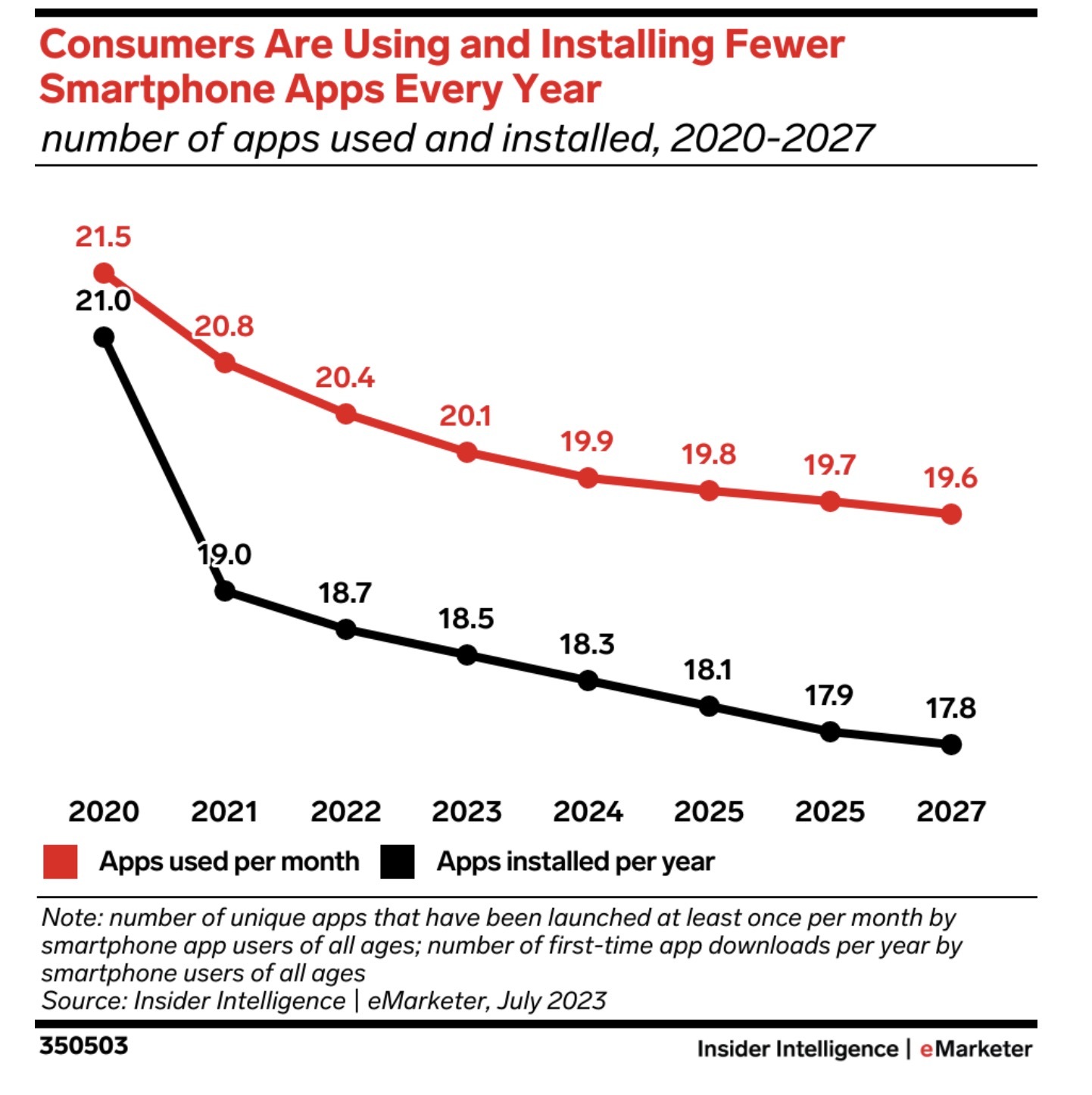 Source: eMarketer
Now, let's shift our focus to a rather thought-provoking development. Out of 17 app categories, 15 are on course to surpass the growth rate of new app users.
Between 2023 and 2026, the overall number of smartphone app users is projected to grow by approximately 1.54% annually. Most app categories are poised to outpace this rate, indicating that the average smartphone user is gradually exploring a wider array of app categories.
As the landscape of apps undergoes a significant transformation, users are increasingly gravitating towards their favoured apps and showing reluctance to explore new ones.
While super apps simplify users' lives by offering a wide range of services in one place, an increased focus on super apps could also mean stiffer competition for traditional single-purpose apps.
Key takeaways
In 2023, the average user has 18.5 apps, down by 2.5 from 2020
Asian-inspired multifunctional apps gain traction, simplifying users' lives
Most app categories outpace the 1.54% annual growth rate, indicating broader exploration