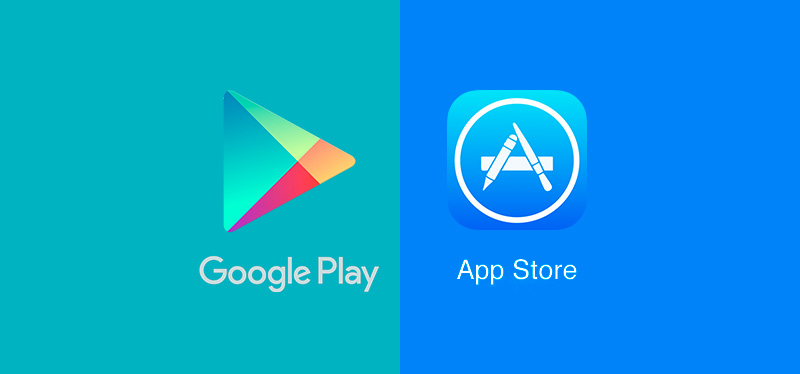 When it comes to Android devices, most users don't realize they have a choice of where to get their apps. While the most common marketplace is the Google Play Store, other app stores have become popular over the past few years. Of these alternatives, the Amazon's App Store, which comes as the default App Store on all Fire devices, is by far the most well-known.
Regardless of which store users are browsing and downloading apps from, developers still need to focus on making sure users can find their app. While the Amazon App Store and Google Play Store are similar, apps need to pay attention to App Store Optimization (ASO) best practices.
Before we dive into what ASO is, let's first go over how the Amazon App Store is different from the Google Play.
What Is the Amazon App Store?
Simply put, the Amazon App Store is the app store that is available on all Amazon Fire devices, including the Kindle Fire and the Fire Stick. It essentially serves the same purpose as the Google Play Store and has Android apps for these devices. The biggest difference is that the Amazon App Store does not require Google's Framework to be installed.
The Amazon App Store is not limited to just Fire devices. While it takes a bit of work, the App Store can be installed on most Android devices and provide users with an alternative to the Google Play Store. However, the process requires you to enable the ability to install apps from unknown sources, which is highly discouraged by Google.
Recently, the Amazon App Store went through a major redesign and introduced Amazon Coins. This virtual currency is an alternative way to purchase apps for a discount or for free. You can either earn coins by completing in-app tasks or buy them with real money. The more you buy, the more you save, with savings up to 25%.
It's easy to see why this might be an advantage over the Google Play Store, but in sheer numbers, Google Play has the Amazon App Store beat.
Getting Noticed on Amazon App Store: ASO Best Practices
It's no surprise to know that Google Play dominates when it comes to the number of apps available. As of June 2017, the Google Play store hit 3 million apps by 968,000 developers, trumping the Apple App Store. In comparison, the Amazon App Store only has around 600,000 apps by 75,000 publishers, as of Spring 2016.
Despite there being a smaller pool of apps on the Amazon App Store, developers still need to utilize ASO best practices to make sure that their app is discoverable.
Here are a few tips to help any app get more downloads on the Amazon App Store:
Keywords: Unlike Google Play, the Amazon App Store allows you to set keywords upfront, much like Apple App Store. While it's optional, providing relevant keywords will allow for your app to be ranked and found with them.
App Title: Having a strong title is important, not only to attract new users but also for search results, as Amazon indexes the title.
Short Description and Long Descriptions: Use this area to let potential users know what your app is about, the features that help you stand out and any other relevant information.
Product Feature Bullet: Unique to the Amazon App Store, you will need to provide three to five main product features that will appear on the apps main page. Use these carefully to highlight the best features of your app!
Strong Creatives: Creatives are any type of image or multimedia associated with your app. The very first thing a potential user sees is your Icon.  Take some time to A/B test your icon and find one that converts the best. Unfortunately, Amazon has discontinued their internal A/B testing, so you'll have to find alternative services to help. You'll also want to make sure your screenshots and background images are relevant and stand out for potential users.  If you're submitting an app for Fire TV, you'll have to submit additional creatives.
Amazon App Store Vs. Google Play
The differences between the Amazon App Store and the Google Play Store aren't vast, but are noticeable depending on which device you're using. While Google Play blows the Amazon App Store away in terms of available apps, the addition of Amazon Coins and the Product Feature text field helps set the two apart.
For developers, both marketplaces are a viable source to gain new potential users. Regardless of whether you're deploying your app on the Google Play Store, the Amazon App Store or even both, you'll need to make sure you follow ASO best practices. By following these practices, you'll guarantee your app's success despite competition.