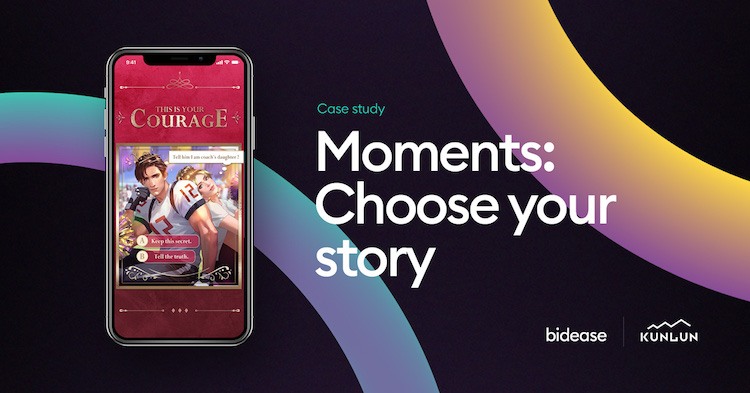 While mobile games are getting a lot of traction, developers and publishers need to care about user preferences around the world, constantly keep up with trends and deliver fresh, creative and exciting gaming experience. Today, those fond of reading have their favorite − visual novels. Originating from Japan, this format is a very popular genre in Asia and is rapidly winning the hearts of players in other countries.
The competition for gamers in the mobile segment gets tougher each year, both in terms of new users acquisition and retaining the existing ones.Such severe market conditions dictate the rules. Today, you have to develop not only a first-class product but also prepare its promotion strategy extremely carefully. To make sure your game stands out, you need to be creative and always look for new ways, techniques and out-of-the-box solutions.
In this case study, you will learn how to make provocative content right to achieve good results and keep within the budget.
Intro
Kunlun Holding was founded in March 2008 in China. One of its departments, GameArk, specializes in mobile games development. GameArk's products are available in their domestic market and localized into 9 languages. The most popular and well-known titles are MMORPGs like Goddess: Primal Chaos, Bleach, and Dragon Nest M. However, in this article we will speak of another game − Moments: Choose Your Story.
First off, let's explain what a visual novel is. Is it a game, a book or some other form of interactive entertainment? As it usually happens – it's something in between. Visual novels are a truly unique gaming phenomenon. Its key and the only gameplay feature is the ability to make choices that influence the plot. The "reader", who also acts as the main character, controls how the story develops and gets to one of the multiple outcomes at the end of the game. This genre aims at telling an interesting story that players will remember rather than testing their intelligence or reaction. Thus, the focus here is on the solid, well-thought plot with a handful of drama and romance, which is able to keep the suspense and surprise players. The beautiful visuals are essential, too.
Campaign overview
The main objective for Bidease was to acquire the engaged audience with CPI of $1, which is fairly low on the US market, and to achieve the minimum first day ROAS of 20%.
App: Moments: Choose Your Story
Geo: USA
Sources: Bidease
Platforms: iOS
Tracker: AppsFlyer
Cooperation term: July 2019 – present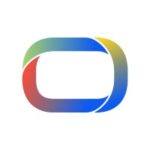 Campaign
The most interesting part of this case, as well as its biggest challenge, was 18+ age restriction since the app features erotic content. Because of this, ads could not be delivered via all channels and ad exchanges. For example, MoPub (largest ad exchange) turned us down, but we still managed to get our ads approved by AdX (Google's ad exchange) and Unity.
This game is available under the freemium model, which is commonly known as free-to-play in the video games market. Users can get the product for free, and if they want to access the full version and unlock additional features, they have to pay. In this scenario, it's very important to attract a relevant and engaged audience, which will make in-app purchases.
In each ad exchange, we targeted iOS devices of the latest models, as it is believed that their owners have a better financial capacity. We tested various ideas, including targeting certain app categories and specific apps with strict segmentation by gender (period trackers, fitness for young women or sports forecasts, various shooters and racing games). Upon launch, the impression frequency per unique user was set to once per day, but we decreased it as the campaign ran.
We noticed that the app was most actively downloaded during the daytime from 2 pm till 5 pm, while a significant part of in-app purchases was made in the evening, from 7 pm till 10 pm (US local time).
As for promotion assets, we mainly relied on provoсative creatives showing characters in sensual or challenging situations when they had to make a decision that will have an impact on their lives and the game's plot.
Video campaigns were the best performers. Their CTR was about 16.38%, CR – 11.69%.
When testing video ads, we considered the view-through rate, which was very helpful in campaign optimization.
Static banners performed quite well too, with an average CTR of 1.28%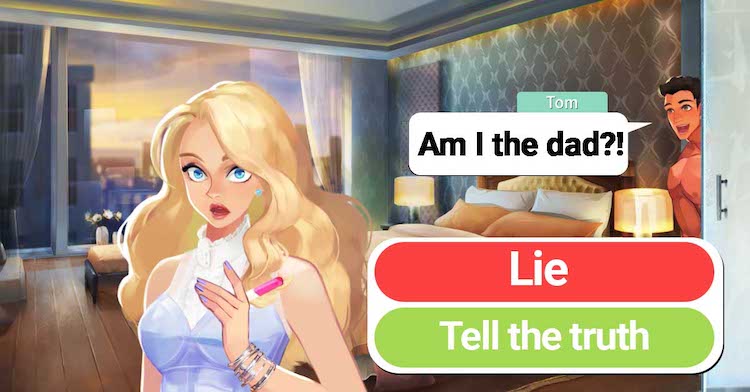 Some creatives featured erotic content and received complaints from users. We managed to solve this issue by changing the content and making it less provocative.
Results
From July 2019 till December 2019, the Bidease platform generated 65,000 installs at a fixed CPI of 1$, while the minimum ROI for this period was even 5% higher (the minimum first day ROAS had to be over 20%, while we achieved 25%).
The client was happy with the results and decided to continue to work with us.
Takeaways
At first, promoting games of such unusual genre as visual novels can be challenging and scary. However, our experience shows that it is far from being true. If you follow a systematic approach, always look for new solutions and channels and work with your interested audience, you will get the desired results.
"Our game "Moments: Choose Your Story" is a product with a challenging KPI in terms of ROI, but Bidease opted for it and took up the challenge. Using all the benefits of the programmatic platform and its expansive inventory, they quickly found out the most effective ways to approach our audience with various advertising formats, including playable ads. We managed to achieve the desired results in a short time and will be very happy to continue promoting our products with Bidease" Dali Zhang, Senior Marketing Manager, Kunlun