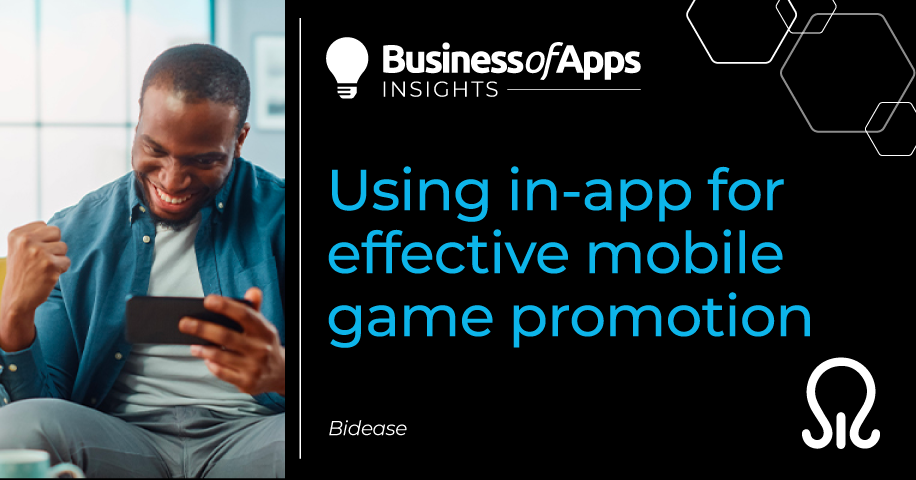 Mobile games are a popular and universally accessible form of leisure for modern people. On the subway on your way to work, during the lunch break or after an evening workout – you can always grab your smartphone and beat a couple of levels.
The choice of games is impressive in its diversity – there is quite a competition there. Whereas players usually wonder what else to play, game developers and marketers have a completely different task – how to most effectively attract interested and solvent users.
And we do have a solution! One of the most effective and reliable sources for attaining the most ambitious of game developer goals is in-app traffic. In this article, we will tell you about the capabilities of in-app traffic and how Bidease can help you make the most out of it based on your gaming project's monetization model.
Let's go! But first, let's look at some numbers.
The power of in-app
In-app as a traffic source must definitely be of interest to gaming projects. After all, this app category has long been extremely popular with numerous smartphone owners.
For example, in March 2022, Apple App Store offered more than 1 million gaming apps, whereas over  477,000 were available on Google Play in Q2 2022. That's a lot to play around with! One must not forget about adjacent app categories like Entertainment and Lifestyle. With the right approach, developers can find their target audience there as well.
Moreover, according to the latest Newzoo Report, Global Games Market Report 2022, in 2022, there will be an estimated 267,500,000 mobile gamers spending a total of $103.5 billion, which is expected to make up 53% of the forecasted market size. Not bad!
The role of the monetization model
The next reason why mobile games are in demand all over the world is that they are free. Well, almost free.
The vast majority of mobile games can be downloaded for free, however, users have the option to improve and extend their gaming experience on a paid basis. This "small" nuance is something you should actively use for in-app promotion of gaming projects.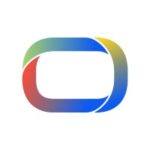 This said, what monetization models do we deal with at Bidease?
In-app advertising
In-app purchases
Hybrid monetization model. (A combination of in-app advertising and in-app purchases)
Looks simple: players have to "pay" to beat a level faster and get a superpower or an extra life. The payment varies according to the game's monetization model, which also implies different behavioral patterns.
It is exactly those differences in player behavior that our UA approaches are based upon.

The importance of the test period
No matter the monetization model, gaming project promotion starts from the test period. It is important to properly set up all the necessary events in the advertiser's mobile tracker before the test campaigns even start (at the integration stage). The more complete and detailed the user's in-app journey is, the better predictions our models will deliver later on. This means loyal active users performing the target actions developers need them to perform.
Before running test campaigns, we carefully study and evaluate the advertiser's audience, and develop enough creatives to test different hypotheses and approaches.
We create a look-alike model based on the advertiser's audience. We then run a test campaign with that audience, collecting our own data for our platform. After that, we use the data to develop a predictive model that allows for all behavioral characteristics of the users.
As for creatives, we prepare thoroughly, developing several versions of each ad to understand what triggers better responses among the advertised game's audience. From our experience, it is best to use Interstitial Video and Playable Ads, as they showcase the gameplay, interface and some cool features or give an overview of the game's plot (Cinematic Video).
Once we know which creatives are the most interesting and engaging for the users, we continue redesigning them to improve performance metrics by using different colors and sound patterns, adding or switching the CTA button positions etc.
A typical test campaign takes up to two weeks (sometimes even less than that). However, everything largely depends on how fast the platform collects enough statistically significant data.
As a rule, the test stage is pretty much the same for all kinds of gaming projects with all kinds of monetization models. It is during the stage where we train the predictive models that things get really interesting.
The benefits of attribution settings
As soon as the test campaign is over, we develop predictive models. These are not just aimed at effective user acquisition, they rely on the audience's behavioral patterns for all desired post-install events.
Now let us talk about how you set up and train predictive algorithms to promote mobile games with different monetization models.
In-app advertising monetization
In this case, we train the models for user return-related events. It can be the Retention Rate for Day 1, Day 7, Day 30 or any other day.
To achieve the best campaign performance using predicate models you must allow for events that have to do with viewing ads during a gaming session, e.g. impressions per user.
In-app purchase monetization
For projects monetized this way, the model is purchase-oriented.
In such models, we take into account all the steps of the user journey in the app: from install to the first purchase, and then the second, tenth etc. As always, the more events you set up, the better predictions you get, and the higher your ROAS is.
At early stages, predictive models are trained for all purchase-related events, becoming more intelligent and complex later on allowing for more useful nuances: purchases with a high average check, a high number of repeat purchases, etc.
For those campaigns to perform best, every detail matters: players' achievements and how often they occur, how fast the players beat the levels, time from install to first purchase, purchase frequency, and average check.
Hybrid monetization
For hybrid models, we develop a more holistic system, a metamodel that includes different scenarios. In this case, the algorithm creates forecasts for several events at a time.
Notice what works best
For stable performance, predictive algorithms need at least 500 to 1,000 events for each target action: from app install to purchase to any other target in-app event. This condition is equally true for all mobile game monetization models.
Predictive algorithms train and improve themselves on a constant basis, so the process of optimizing ad campaigns and improving performance metrics never stops. With new users coming and new apps appearing on the app stores, in-app can be considered a neverending advertising channel.
Conclusion
Mobile games are accessible, engaging and fun. No wonder they are so immensely popular. This said, today it is often not enough to simply create a great product. There is always a big chance it will end up lost among a huge mass of competitor projects.
If developers want to promote their game effectively engaging as many relevant players as possible, this has to be approached wisely. One must take into account the game's monetization model as well as the behavioral patterns of its target audience.
Modern advertising technologies take in-app media buying to a whole new level. With all that, you can now leverage your knowledge of your audience to benefit the product and make better use of marketing budgets.