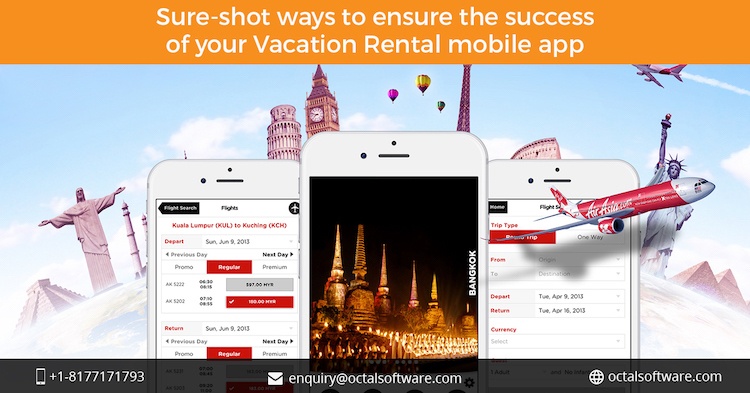 The emergence of the on-demand economy has completely changed how most things were perceived by people. This trend has completely transformed various arenas be it taxi booking, food delivery, travel or hospitality. Today people want most of their tasks to be accomplished by these mobile apps. After all, this is the very reason behind the instant success of platforms like Airbnb and others. Mainly, Airbnb, which became an overnight sensation and became a billion dollar company in a span of just five years. The demand for such platforms is really high all across the world. And this is the reason behind the rising number of vacation rental mobile apps in the app stores.
Most businesses out there are keen to cash into the success of Airbnb, Home Away, and Booking.com. And if you are reading this then you must also have considered giving a boost to your business by creating an app in this domain.
So if you have given it a thought, then you have already taken the first step in the direction of app development. Now without prodding further, free from the dependence on the major vacation rental listing sites and create your own on-demand vacation rental mobile app.
In order to attain success in the arena of vacation rental business, it is vital to showcase what you have and do it well. The biggest advantage that comes from creating your own website is it gives you control. That way you can manage everything just as you like and how you think will benefit your business. 
In this article, we will be covering various aspects of creating a vacation rental online platform and how you can make the most it.
Growing vacation rental booking platforms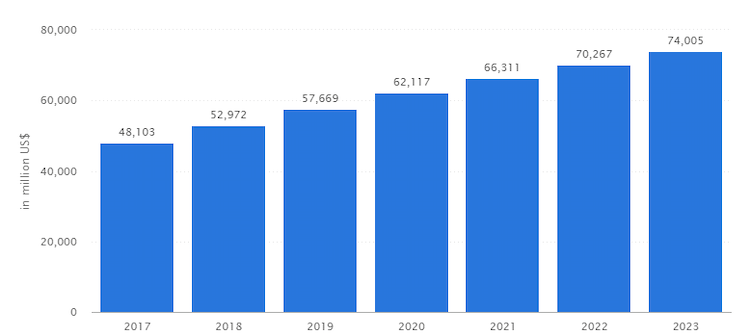 Source: Statista
Most people today love to travel, and they spend a lot of their time in online travel planning & booking. And these on-demand vacation rental booking platforms make it easier for them to find a great and affordable place to stay on a budget.  
Related blog:  Travel Planner Mobile App Development Cost and Key Features
In fact, it is expected that by the year 2019, vacation rental booking is going to be a $170 Billion USD industry. Not just this but its rapid growth at a CAGR of 7.4 percent puts estimated revenue at US$59 billion by the year 2022. Another report states that by 2020, vacation rentals are going to overtake the hotel industry.
Hence, the future is really bright for this platform and this is the right time to join the bandwagon and start making lots of money. Before jumping on to the technical aspects, we have first briefly explained the concept of vacation rental. 
Understanding the Concept of Vacation Rental
The ever-growing market of vacation rental is a lot different from the hotels. In here, the homeowners offers the travelers and guests to stay in their residence. So, here it is not a hotel, but a residential property and the stay is short-term, and this could typically be less than a month. This concept is also trending as vacation home rentals and short-term rentals. Now, this market is relatively new, and hence the regulations for governing this industry are still being worked on. The renowned vacation rental platforms, like Airbnb and HomeStay, allow the vacationers to find short-term rental homes. At the same time, they allow the homeowners to put their homes/property on rent. Usually, these platforms charge a fee from owners.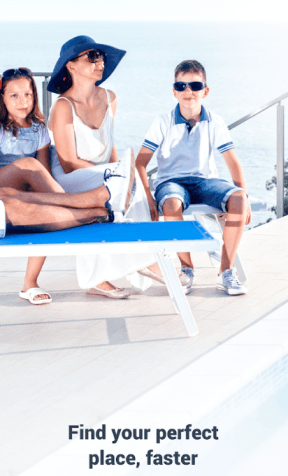 Now if you are looking to enter in the Vacation Rental business or create a Vacation Rental mobile solution for your business, then in this blog, we have covered the crucial aspects that need to be considered beforehand. They are:
Comprehensively Research Market Trends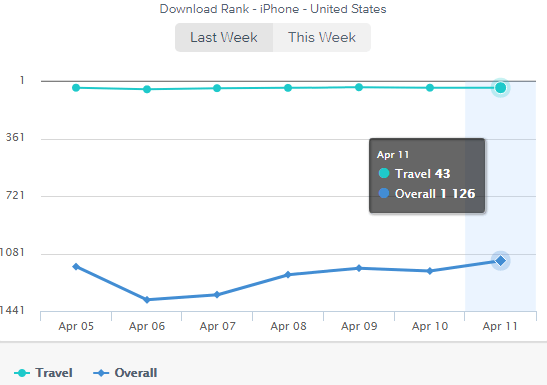 In every business, it is vital to have a good understanding of your target audience. So, in a vacation rental home platform when the properties are listed matching the taste of your audience, it will automatically attract a number of visitors. As per the liking and preferences of your audience, you can decide what properties to list on your vacation rental platform. For instance, older people most prefer a calm atmosphere, whereas the Youngers look for playful and friendly accommodation. So, once you decide your audience and know about their preferences, you can make a lot of money by listing properties of their liking.

Offer a unique and customized traveling experience to the visitors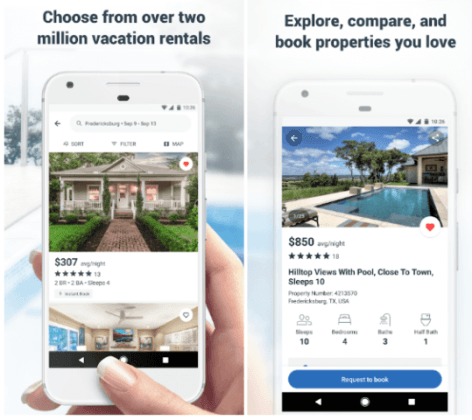 Today there are a number of platforms out there serving in the arena of vacation rental home booking. Hence, it is clear that the competition is really high. In order to stand out among the other vacation rental platforms, you need to offer a unique and customized traveling experience to your users. This way you won't only please the users with your customized services but also convince them to visit the platform again.
The right use of Content
We are living in a socially connected era where content marketing can do wonders. At the same time, it is a cheap and effective way of creating long-term customer value. Start by creating and publish engaging and useful content on the social media handles in order to engage, educate and entertain your audience. Content creation and publishing is also a great way of gaining search engine advantage and convert interested visitors into customers. All of this is possible by proper planning and creative & engaging content creation.

Create a Platform that is secure for both homeowners and visitors
While creating a vacation home rental platform for the mobile users, keep in mind to create a secure platform for the homeowners as well as visitors. In this kind of app category, safety must be ensured both on parts of owners and rentals. In fact, safety is going to be the deciding factor for all visitors, whether to use your services or not. Thus, try and create a reliable platform and take the right measures to ensure the security of owners and rentals.
Keeping these aspects in mind would immensely help to create a desirable vacation home rental platform for your audience. In order to develop a vacation home rental mobile app, you would require partnering with a reliable mobile app development firm who has great expertise and experience at creating such platforms. Once you choose the right app development for the platform, the rest would be an easy rise. 
If you would like to discuss more about Vacation Rental mobile app development, our app experts at Octal IT Solution are ready to help you. You can reach them at the following email.