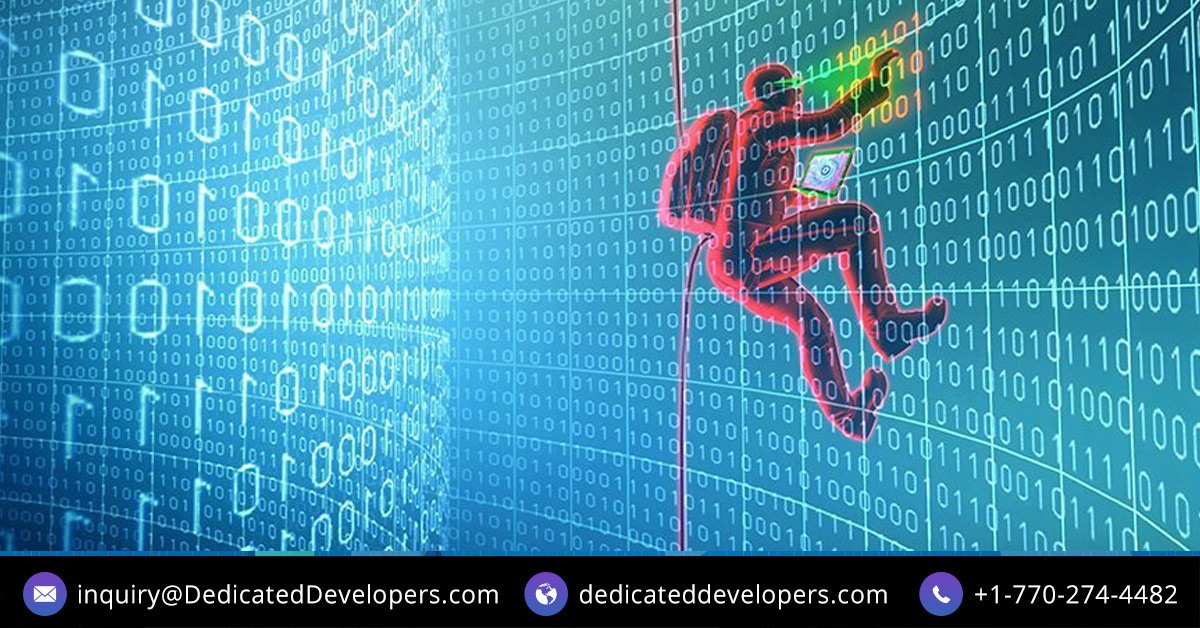 Introduction
Enterprise solutions have aided in the eradication of work limitations faced by employees – they have become a catalyst for the enhancement of employee performance, organization practices, customer service, and other business aspects. As a result, employees can seamlessly work at any time from any location. 
The use of mobile devices has tremendously increased among employees in recent times—which has significantly increased the need for enterprise mobility solutions. Enterprise mobility has evolved, as industries with top app developers are now focusing on building their mobile enterprise apps.
Enterprises want to gain productivity, operational, and collaborative benefits by vying to integrate third-party services into their apps. Enterprise mobility solutions have caused a model shift on how businesses are run, which in turn has brought about a few challenges.  Some of these challenges include poor user experience, ineffective security, poor strategy implementation, and real-time data access. 
Related Article:  Benefits of Enterprise Mobility Solutions
These challenges must be addressed entirely, analyzed, and overcome for an organization to benefit significantly from Enterprise mobility. In this article, we'll discuss the various challenges of Enterprise mobility solutions and the multiple ways of overcoming them.
Challenges of Enterprise Mobility
Security
Every organization, regardless of their niche, is primarily concerned about security. It's essential that companies deliver enterprise mobile app development solutions that are user-friendly. When an organization has inadequate security protocols, security threats such as malware intrusion, data breaches, and attacks are bound to happen. Having secure exchange mechanisms and data storage in place is essential because reports have shown that over 40% of data breaches are from devices that were lost or stolen. 
Another major security challenge faced is security regulation compliance. Meeting the terms of security regulations with enterprise mobility is even more complicated, and failure to comply can lead to hefty fines or exposure to security threats. Leaders of organizations need to be continuously updated on the regulations to ensure security compliance.
Enterprise System Integration 
For automation of workflows, organizations need their systems to run in sync continuously – they need to be interconnected to be able to share relevant data. It's vital that mobile app development solutions allow mobile devices to integrate with complex business systems seamlessly.  
Failure to integrate these mobile devices can lead to information silo generation. These silos are created when vital information is not shared on the network of the organization; instead, it's available on one device. Therefore, organizations need advanced development solutions that interact with multiple complex business systems.
App Development
It's complex to develop a functional app; top app developers implement coding, testing, compiling, and other processes to build a high-end app. These top app developers need to implement mobile app development solutions for different operating systems, such as Android and iOS.
Industries need to leverage Android and iPhone app development services because mobile app users either make use of Android devices or iPhones. There are security loopholes that exist in different apps, which is why it's essential to be mindful of all the different app permissions that exist.
Related Article:  What are some best IoT solutions for enterprises?
User Experience
Industries need to offer end-to-end user experience to drive users to adopt your enterprise mobility systems. The major use of an enterprise mobility solution is to allow employees to work anytime and from any location. These mobile enterprise apps need to be compatible and integrated with businesses systems.
How to Overcome these Challenges
Mobile Device Management (MDM)
For years, BYOD has been globally accepted as a norm in many companies. Over 90% of companies allow employees access to their network for work purposes. This practice has been widely accepted because of its effectiveness and efficiency. However, it does come with its unique challenges, which could hinder the fluidity for employees.
For many companies, mobility policies are enforced to ensure the security of company data. This causes employees to feel a lot more vulnerable, as their data can be easily accessed. What then is the most natural solution to this problem? Mobile Device Management. Mobile device management (MDM) Is the easiest way to ensure both employees and companies are satisfied.
The role of MDM is to ensure that device suitability and security are maintained in the workplace while allowing user flexibility. Although this seems like a grand idea, thanks to several mobile app development solutions, there is another challenge. With multiple types of devices linked to a company's network, securing it can be a problem.
This is usually because these devices need multiple updates from time to time. Hence, the MDM network might need to be updated regularly, which could slow down the work progress of employees. To combat this process, IT decision makers can work hand in hand with top app developers and mobile app development solutions. Making available easily upgraded MDM and security solutions is the key to combat this specific challenge.
Proper Security Solutions
With the influx of different mobile devices and mobile development solutions into an organization's network, security is a common challenge. The question of how to secure both the system of employees and companies is essential. Security is easily one of the most prevalent issues across all businesses and should be provided immediately.
There are many effective security solutions available right now, with a lot focusing on software and applications. Many companies should opt for multiple layers of security procedures for their Android and iPhone app development solutions. This should include authentication applications, device management solutions, and secure more extensive corporate networks. With a multi-layered security protocol and policy, it will be challenging to experience a breach of any kind.
Excellent Mobile Strategies
Slowly, the world has become more digital with a large number of people spending more time online. Different businesses are leveraging this opportunity to sell their services online. Aside from the fact that enterprise mobility should entail what a specific company is about, it should also be progressive. Thinking about future trends and market changes should be the priority of IT decision makers and top app developers.
A great way to provide excellent mobile strategies is by leveraging existing IT capabilities for Android and iPhone app development services. This can be achieved by creating a mobile center of excellence; this will bring together different fragments of a business unit. The coming together of varying expertise will help in better decision making, the definition of standards, as well as proper strategizing.
Improved User Experience
An essential part of enterprise mobility solutions is giving your clients the best service experience. What's a better way to do this than using intrinsic APIs? Intrinsic APIs are mostly backend information systems used by an app to provide real data to users. APIs can be used to upgrade any function in a mobile app. Thus providing the best experience for your consumers. Aside from providing an excellent user experience to the end user, it also exposes you to a broader market.
You can expose company data to partnering companies via your API, which can create an avenue for other business. The downside, however, is the fact that your organization is more susceptible to a breach if not appropriately managed. Hence, API management and security is essential for all companies.
To Wrap It Up
Enterprise mobility solutions have brought about a progressive shift into how businesses are run – these solutions have also increased the challenges that will be faced by enterprises. Which is why it's essential for business leaders to take note of these challenges and work towards overcoming them to achieve a smooth business operation. 
To know more about Enterprise Mobility Solutions reach us at +1(770)274-4482 or visit our website Dedicated Developers. Reach us at inquiry@DedicatedDevelopers.com.