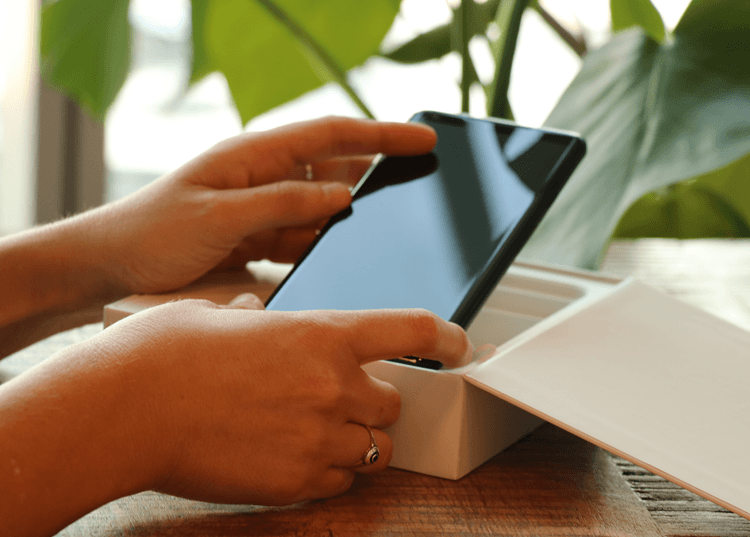 It's no secret that app marketing and distribution has become exponentially more competitive over the last few years, with CPIs rising and marketing channels becoming increasingly saturated. App marketers are looking for ways to connect with targeted users in impactful ways, and invariably end up with the duopoly, with over 70% of digital ad spend heading for the walled gardens of Google and Facebook as advertisers look for targeting powered by first-party data. 
This situation conspires to make ROI increasingly difficult to achieve, with marketers looking for new channels that can offer the same level of targeting but without the saturation and costs of social and search. One such channel – distributing through OEMs and carriers – is often dismissed largely due to common misconceptions. To understand why, let's look at a quick history of mobile app distribution to understand this channel's evolution:
Where it all began
App distribution began back in 1997 when Nokia built the game Snake into its Nokia 6110 device. This was a novel concept at the time, and also the only possible distribution channel for the then nascent mobile app industry. Nokia, and the subsequent OEMs that followed suit with including preloads on their devices, had the right idea, but in reality preloads were too invasive and static – they couldn't provide the freedom of choice that users deserved or the long-term revenue opportunities that OEMs needed. 
Where app distribution went next
A decade after Snake was launched, Facebook and Google, the app stores and in-app advertising took over, and the mobile app ecosystem exploded. Fast forward another 10 years and the mobile app market is unrecognizable, with the competition to connect with new users fiercer than ever. At the same time, or perhaps as a result, user acquisition has evolved to become more targeted, dynamic, and performance-oriented.
But though performance advertising promises the potential of measurable, ROI-positive campaigns, the reality is that it has created high barriers to success. The duopoly's walled gardens remain competitive and restrictive. The app stores are saturated, with 2.6 million apps on Google Play and 2.2 million on Apple's App Store. The sheer number of ASO (app store optimization) focused companies are a testament to that. Advertising in-app, outside of the duopoly, theoretically connects advertisers with a huge volume of users spending a lot of time in-app, but in reality, this ecosystem is just as competitive, and often dominated by advertisers from the games vertical. 
Where does that leave user acquisition managers who are looking to promote their app?  
Back to basics…with a twist
When it comes to downloading apps, the most natural environment to target users would be the device itself, connecting with OEMs and carriers who are the first touch point for mobile device owners. It will come as no surprise that close to 50% of apps that will be downloaded onto a device, are downloaded on the day the device is unpackaged. This presents an incredible opportunity, especially in a world where users download fewer and fewer apps, and where competition within each app category is at an all time high. 
But traditionally, this opportunity has also come bundled with two main issues: the invasiveness of the traditional preload concept and the high barriers to entry of working with telcos. Regarding the latter, telcos are often organizations that move relatively slowly due to their complex structure and high regularity standards, and this causes a long sales cycle with deal sizes that must be worth the effort invested into the process. Logically, it would not be feasible for every app to negotiate a deal with each carrier and OEM.
Happily, as technology has evolved, so has this channel. Preloads have been replaced with cloud-based solutions powered by third-parties (such as ironSource Aura) who both develop the technology and manage the relationship with the OEM or carrier. The solution is activated the moment a user turns on their device taking them through a personalized onboarding experience, and offers smart, dynamic app recommendations customized for the user, overcoming the issue of 'bloatware' being forced on a user. Importantly, the solution recognizes which apps were imported from the previous device or cloud backup, and only recommends apps that are not currently on the device, ensuring the highly sought after, high incrementality. The fact that these solutions are cloud-based and dynamic also means they can be managed, measured and optimized just like any other performance-based channel, appealing to acquisition managers looking to diversify their user acquisition strategy. 
Bye-bye to bad traffic
Connecting UA managers with OEMs and carriers in this way not only lifts the burden of dependency on the duopoly for native ad placements, but it alleviates many of the common dangers of fraud. The nature of the placements and traffic mean that many of the installs take place on brand new devices where the possibility of malware manipulation doesn't exist. In addition, the uniqueness of these placements warrants an attribution path that is not affected by the fraud sometimes associated with more traditional ad placements.
It's no secret that many marketers today are uncomfortable with their dependence on the walled gardens for targeted app distribution. Being so heavily reliant on two channels is both risky and restrictive. Moreover, as app fatigue sets in, being a native, valuable part of a phone owner's onboarding process and lifecycle within a device, offers a unique opportunity to rise above the noise and become the app of choice for millions of users worldwide.