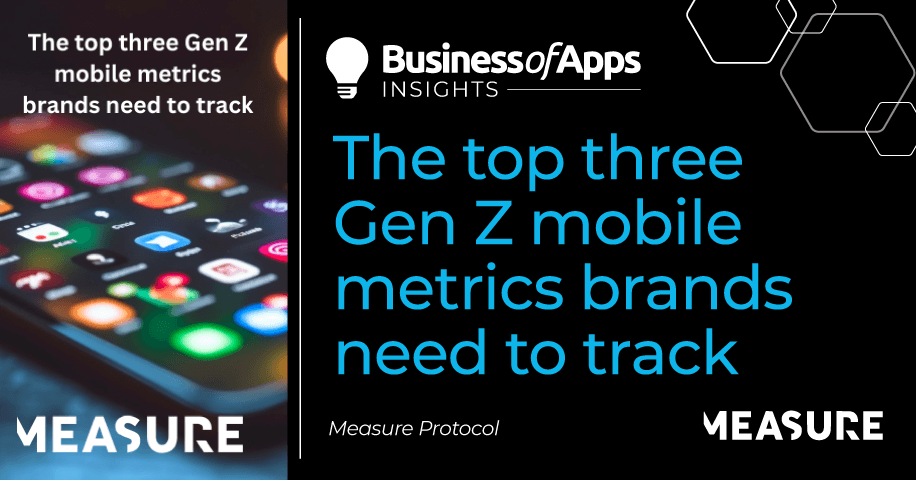 As Gen Z comes into its own, marketers need to consider strategies that are not simply mobile-first but, in many cases, mobile-only. This group of lucrative consumers conduct most aspects of their digital lives on their mobile devices, spending an average of nine hours per day on their phones, according to TrueList.
But what exactly is this group doing when they pick up their devices? Brands need to understand not only which apps Gen Z is prioritizing, but what they are doing after they open an app.
The data in one of our 2023 App Life Reports, for instance, shows that even things like search are being heavily impacted by Gen Z usage. This cohort is turning away from 'googling' and instead 'tiktoking'; seeking travel ideas, recipes and answers to common questions by searching TikTok instead of using browsers. As a result, marketers need to adapt their content to be a natural fit for these platforms and emerging behaviors.
Indeed, speaking of TikTok, our data shows that those between the ages of 16-25 are spending a whopping 16 hours a week in the app. YouTube and Instagram are the runners-up, trailing by a significant amount at 6 hours and 5 hours respectively. What's more, these platforms are mimicking TikTok's approach with YouTube shorts and Instagram reels.
It's all about TikTok-style content today, and the reality is that this transcends generations with Hubspot reporting that 75% of all viewers are watching short-form videos on their mobile devices.
Mobile marketers must track trends such as these, or they'll quickly fall behind. But getting this level of data is difficult, as marketers attempt to strike a balance between privacy – plus ecosystem restrictions and regulations – and collecting behavioral data that will help to drive effective decision-making.
New techniques and possibilities with technologies such as AI and machine learning can help circumvent these challenges and provide authentic data through the likes of screen capture techniques, optical character recognition and image processing.
With this in mind, here are three of the top Gen Z mobile metrics brands need to track to reach audiences, remain competitive and tailor their app strategies in the most appropriate ways:
App usage and engagement: A smartphone has become a crystal ball reflecting an individual's purchasing habits as well as their social and lifestyle trends. App analysis must go beyond installs and uninstalls, however, and harness critical behavioral data such as in-app spend and app positioning.
App prioritization and notifications: The first thing people do when they pick up their smartphones can reveal a great deal about their intentions – and given that users have considerable control over the features and settings of their devices, the number of notifications they receive can provide an indicator of their preferences, too.
App spending: Whilst games remain the most dominant category for in-app transactions, it's important for marketers to keep abreast of rapidly changing behaviors including transactional and spending patterns. This may not always be the case, as we see behaviors changing rapidly on all fronts.
In a fragmented media landscape, brands are turning toward new data insights and collection methods to gain a competitive edge and better engage with their target audiences. And it should go without saying that in order to get detailed mobile data, we must focus on being transparent with consumers.
With the move away from cookies, creating a trusted environment that rewards people for sharing their data is the first step. Trust and transparency need to carry through to marketing strategies, creating mobile spaces where users feel comfortable providing permission to make a connection and have enough trust to take the desired action. This is the only sustainable path ahead for those seeking to engage with the young and yet increasingly powerful Gen Z consumers.