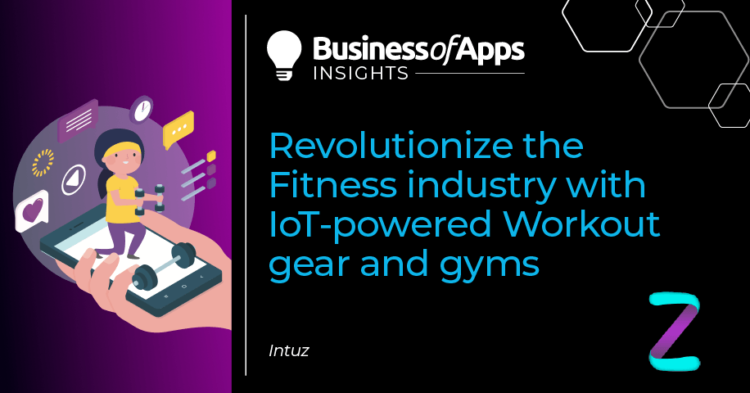 IoT is reforming the fitness industry in ways we cannot imagine! From workout personalization and immersive (VR) training to gym equipment maintenance and advanced smart sensors — the continuing shift to IoT-powered tools to stay fit is on the rise. This article dissects the rise of IoT for fitness and the ways in which we see the transformation happen.
When it comes to health and fitness, human beings prefer not to take any chances. They are more conscious about their dietary decisions and how much they exercise daily. This certainly was not the case with baby boomers. But millennials and Gen Z are winning at it!
 The pandemic further accelerated the need to stay fit at home when hitting the gym was not an option. Doing nothing but working from home and not undertaking any leisure activities is bound to take a toll — mentally and physically.
It is events like the pandemic which have shown how valuable Internet of Things (IoT) technology is in the world of fitness and the impact it makes. 
IoT for fitness in 2021
IoT, which is described as a network of physical devices enabling data exchange, is used for data collection, analysis, and monitoring of e-health records, such as heart rate, pulse, metabolism, and so on in the fitness industry.
Even though consumers at this point are low on motivation and energy because of everything going around with them, they still need new tools to reach their fitness goals. This is what has increased the demand for innovative workout solutions in the past year.
Do not be surprised when we tell you that the global IoT in the healthcare market is projected to touch $332.67 billion by 2027. The end-user spending on wearables such as wristbands, smart patches, and smartwatches is expected to touch $81.5 billion in 2021.
In addition, technologies such as AR/VR and Machine-2-Machine (M2M) communication have influenced the adoption of smart wellness devices. An IDC research states the global wearables market had shipped nearly 125 million units by 2020.
How IoT is driving a change in the fitness industry
As an emerging trend, IoT-powered devices in fitness have triggered a change in human beings regarding how they look at diet and healthy lifestyle options. They have become more physically conscious and are willing to go the extra mile to stay fit, for starters.
To keep up with the change in the mindset, gyms have also had to pull up their socks and become technologically progressive. Here is how IoT is reshaping the world of fitness for us: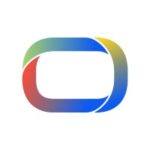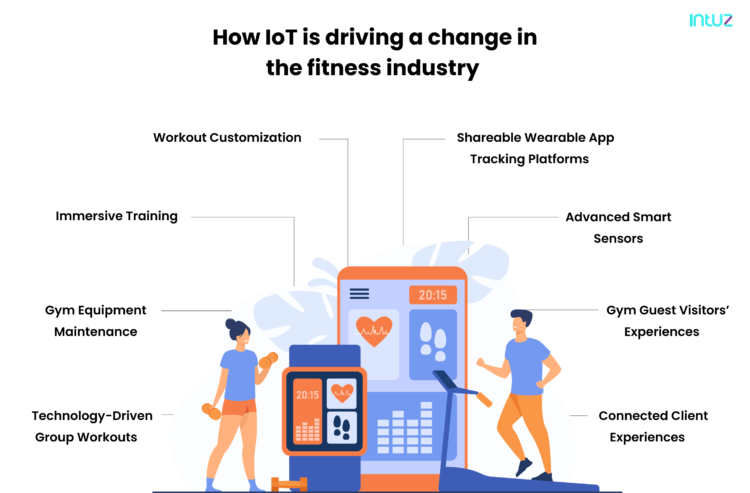 Workout customization
From fitness bands and heart-rate trackers to step counters and sleep gadgets, there is no shortage of data that gyms cannot utilize for offering better services to their customers.
 The connected devices can collect the information using a database and analytics software to enable gym instructors to create a bespoke nutrition and workout chart for the end-user and even track their progress.
For instance, Fitbit helps consumers monitor the distance they have walked within a timeframe, how many steps they have taken, and how many calories they have burned.
It also monitors the sleep patterns of the end-users and also acts as an alarm clock in the morning. Gyms can customize workouts — but on a grander scale. 
Health and fitness monitoring in IoT happens because machines can recognize wearables and automatically adjust the weight or resistance level as the consumer's fitness goals or plan.
Immersive training
Gone are the days when consumers had to settle for traditional treadmills with a continuous belt and a small battery-powered display that showed the current speed, time, and distance. This is the age of immersive and engaging workouts.
Today's consumers want to use a treadmill or a bike trainer not just on their own but also with other users — irrespective of whether or not they are at the gym. VR headsets, particularly, help create a simulated environment where everybody can be together in one space (virtually).
That way, consumers can keep track of the heart rates of everyone they are exercising with and the progress made in real-time. The idea is that the subtle competition will motivate everyone to work harder and get fit faster.
Gym equipment maintenance
Taking care of workout gear has always been a challenge, primarily because it is hard to tell which machines are worn down or used more than the others. When equipment fails or breaks down, it hampers the customer experience.
An impression is formed about the level of service a gym can provide. This can be detrimental to business growth in the long run. With IoT sensors, gyms can fetch data on exactly how much a machine is used within a given period.
With the usage information readily available, they can better maintain the IoT gym equipment and delight their customers every time.
Technology-driven group workouts
Thanks to IoT technology, gyms are integrating battery-powered wireless sensors to track their customers' progress during the workout sessions and how gym instructors can create an exercise regime best suited to individual needs.
However, due to the pandemic, not everyone has access to a gym or can opt for a VR fitness box to exercise as a group. Still, a tech-driven group workout is an option.
Services like Peloton and ClassPass Live have made it possible for consumers to join a live exercise class or stream on-demand — without stepping out of their homes. Standalone gyms can also make use of IoT to broadcast aerobics classes to their customers.
Shareable wearable app tracking platforms
Human beings live for validation. They want to share every positive detail of their lives on a public forum, and social media has only satisfied that yearning. Have you ever come across your friends or family posting their daily Fitbit or Strava scores on WhatsApp or Instagram stories?
It is clear that consumers want to share their exercise data with others. IoT app development has caught on and enabled businesses to offer apps that connect the end-user to friends and family. Strava and Fitbit have this functionality.
Wearables are worn on the wrist or as a belt and send the data to the mobile app, tablet or desktop. In addition, they can be connected to existing social media and even to the gym's cloud platform, allowing the end-user to share the progress on a public platform. 
Advanced smart sensors
Sensors can offer valuable asset management information that can favorably impact the gym's operation and performance. For instance, modern gyms use wireless sensors to display the heart rate of every gym visitor or the calories everyone has burned.
Such ratings can help consumers work harder to catch up to those who rank higher in the system. Moreover, gyms do not need to waste money on maintaining expensive hardware. Given the scale of cloud technology, it is relatively affordable and gives great ROI in the long run.
IoT-powered apps help gyms become more progressive and competitive, wherein they do not have to worry about maintaining the devices so closely at all.
Google Home and Alexa  can turn into AI-based personal trainers to help the end-user to stay fit. They can chat with them or give voice commands, and have an interactive workout session.
Gym guest visitors' experiences
Building leaderboards to share everyone's progress at the gym is great, but consumers also want to meet their individual targets. Through IoT technology, they can deliver a service that is seamless and focused solely on the individual. 
Peloton is an exercise equipment company that efficiently bridges the gap between providing highly customized individual workout sessions and also programs suited for a group setting. On the other hand, Mirror, an in-home fitness device, runs interactive online workouts.
It features a smart screen enabled with two-way audio and video. From yoga and cardio to boxing, consumers can keep themselves fit with the guidance of expert trainers.
Connected client experiences
While gyms can use IoT-enabled devices to understand the training patterns of their customers, the data can also be used to study their most favorite machine, exercise, and beverage to further significantly improve the experience they have at the gym.
In addition, gyms can build branded mobile apps to provide their customers access to training data accumulated by smart devices in the gym, professional nutrition advice, and personalized or one-on-one fitness programs. 
Six examples of IoT-powered gyms
There is no doubt that our fitness regime went for a toss due to the pandemic. Even though gyms are slowly re-opening, many consumers are still skeptical about using one.
This section identifies six major IoT-powered equipment designed to meet personal well-being milestones that even gyms can house:
Peloton
Think "Peloton," and it is hard not to think of the smart stationary bikes they first launched in 2012. The company was a pioneer in selling bikes and treadmills with screens that allowed the end-user to participate in fitness classes with others from their location.
They soon rolled out a series of live and recorded fitness sessions for a subscription of $64 per month, and that has been their bread-and-butter since. Consumers can attend classes for strength training, running, biking, yoga, and meditation.
JAXJOX Kettlebell
Have you heard of smart kettlebells? JAXJOX offers an all-in-one connected fitness experience with kettlebells! Consumers can adjust these weights between 42lbs, 36lbs, 24lbs, 18lbs, and 12lbs — as per their requirements.
JAXJOX kettlebells also have smart sensors for tracking use, such as an accelerometer, gyroscope, and 6-axis MEMS. Through a Bluetooth-connected app, consumers can receive workout data.
Garmin Connect
A tool for both web and mobile, Garmin is used for tracking, analyzing, and sharing fitness activities. It can integrate with Apple Health and offers actionable insights based on the workout data regularly.
For instance, it uses a week's workout metrics along with the sleep data from that time frame to suggest whether or not the end-user should do an easier workout or a harder one. Garmin also keeps adjusting the daily step count goal to keep pushing the end-user. 
Nike Run Club
For end-users wanting more out of their workouts and nutrition plan, they can pay $14.99 per month or $119.99 annually and enjoy more varied workouts. Nike Run Club also allows the end-user to compare and compete with fellow runs and counts steps taken from the shoes of another brand. Some metrics it analyses include distance covered, heart rate, and mile splits.
Bowflex
 This one is similar to JAXJOX's smart kettlebells. Bowflex sells an adjustable dumbbell set that comes with a connected mobile app and well-placed sensors to capture data for weight, sets, and reps. Dumbbells can also be adjusted between 5 to 60 pounds each. An end-user can switch between the weights as per convenience.
Mirror
"Mirror, mirror on the wall. Who is the fittest of them all?" That is the concept of Mirror — perfect for total body workouts. The smart mirror shows personalized exercises from a certified trainer on Mirror. It uses AI to recommend changes in the daily fitness routine and read the heart rate through wearable technologies such as Bluetooth.
Are IoT-powered gyms the future?
It looks like it! Cloud-based equipment allows gyms to generate, process, and leverage data in a more sensible manner — to fulfill consumer needs and offer a better experience — all while helping the customers reach their fitness milestones.
IoT helps gyms bridge the gap between hardware and software in the literal sense. It also enables the end-user to monitor their health in real-time while working out. Even if gyms do not appeal to everyone, IoT-powered workout gear for personal use is not going anywhere!